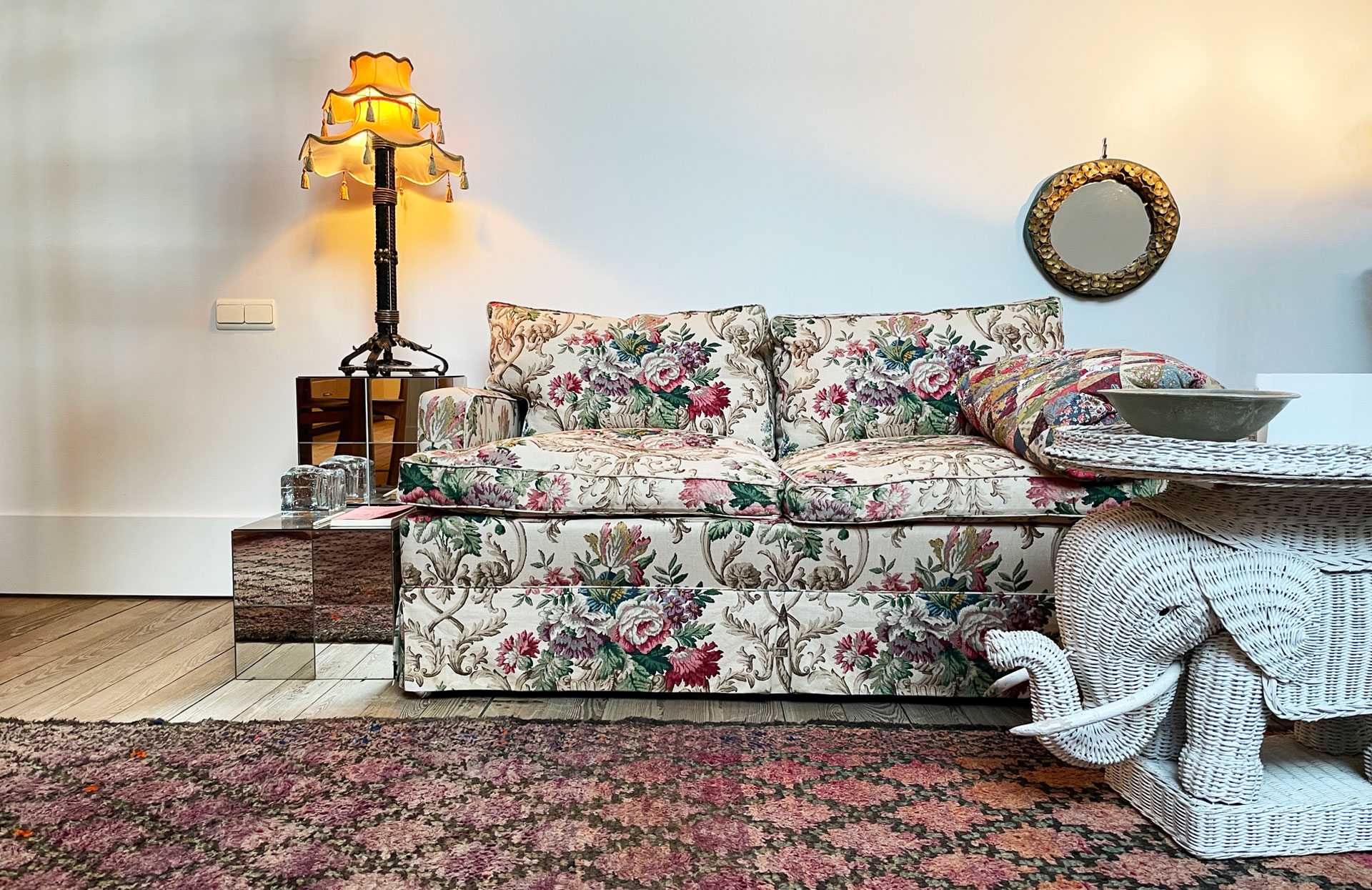 Timeless vintage decoration
Furnishing a room with timeless, imaginative vintage pieces.
The Knole style sofa can become a daybed.
Very high quality down filled cushions.
In the sofa we show some of our decorative cushions, handmade from antique fabrics, and rare old trimmings.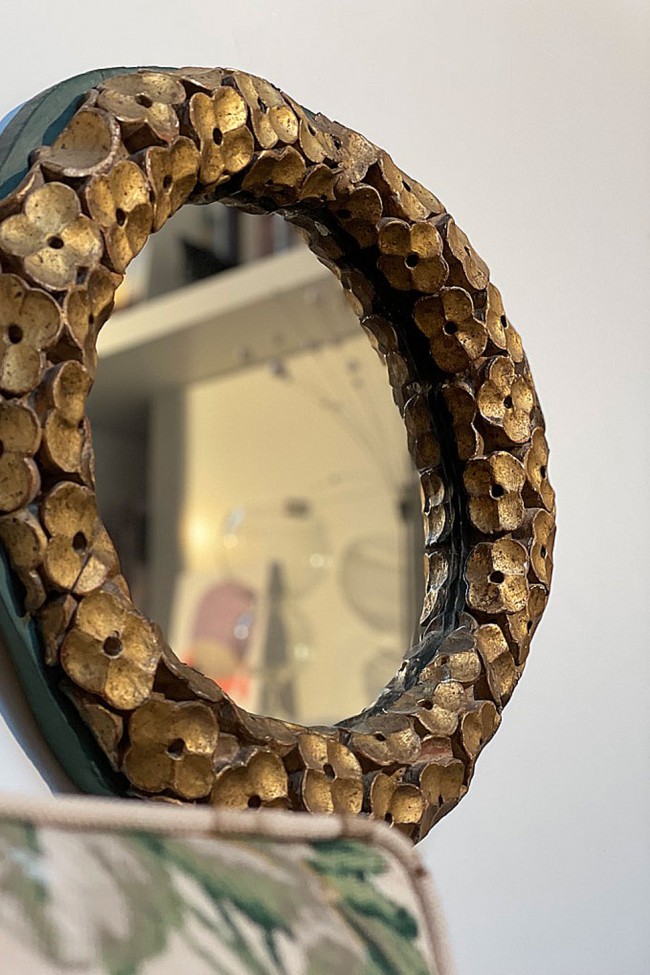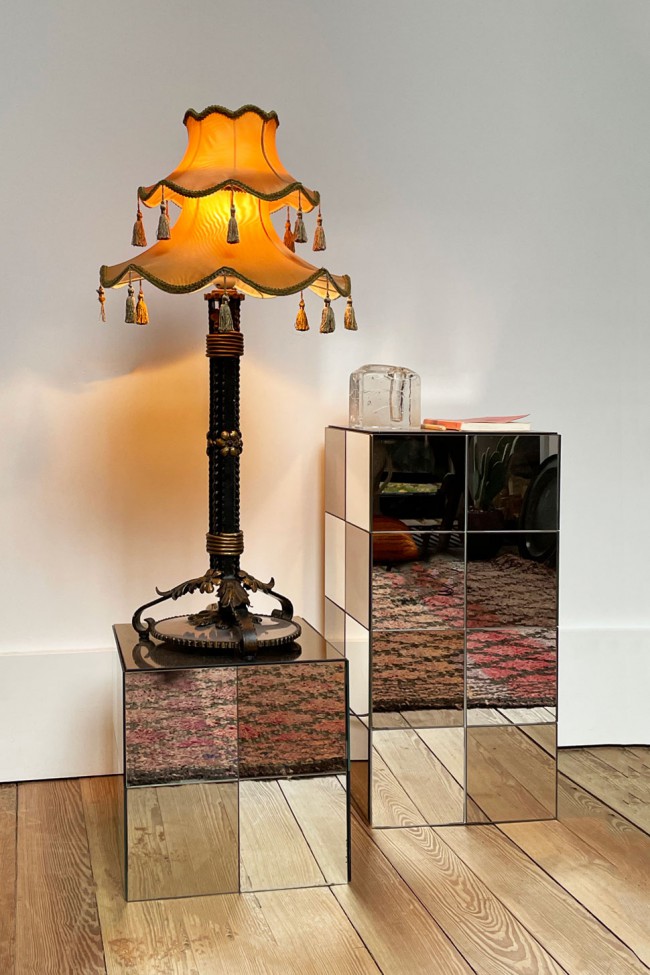 Loosely, there is a round mirror of which the sculpture is particularly interesting
A floral wreath, somewhat naive, and typical of the 18th century craftsmanship that you.
In the furnishings of French country castles. The polychromy and gilding is completely original.
For more information you can contact us by mail or by phone +32 3 222 94 84
Dimensions: Diam 35cm
Price: sold
The scene is lit by a funny, somewhat oriental-looking wrought iron lamp.
The antique shade with fringes makes it unique.
Dimensions: H 80cm
Price: sold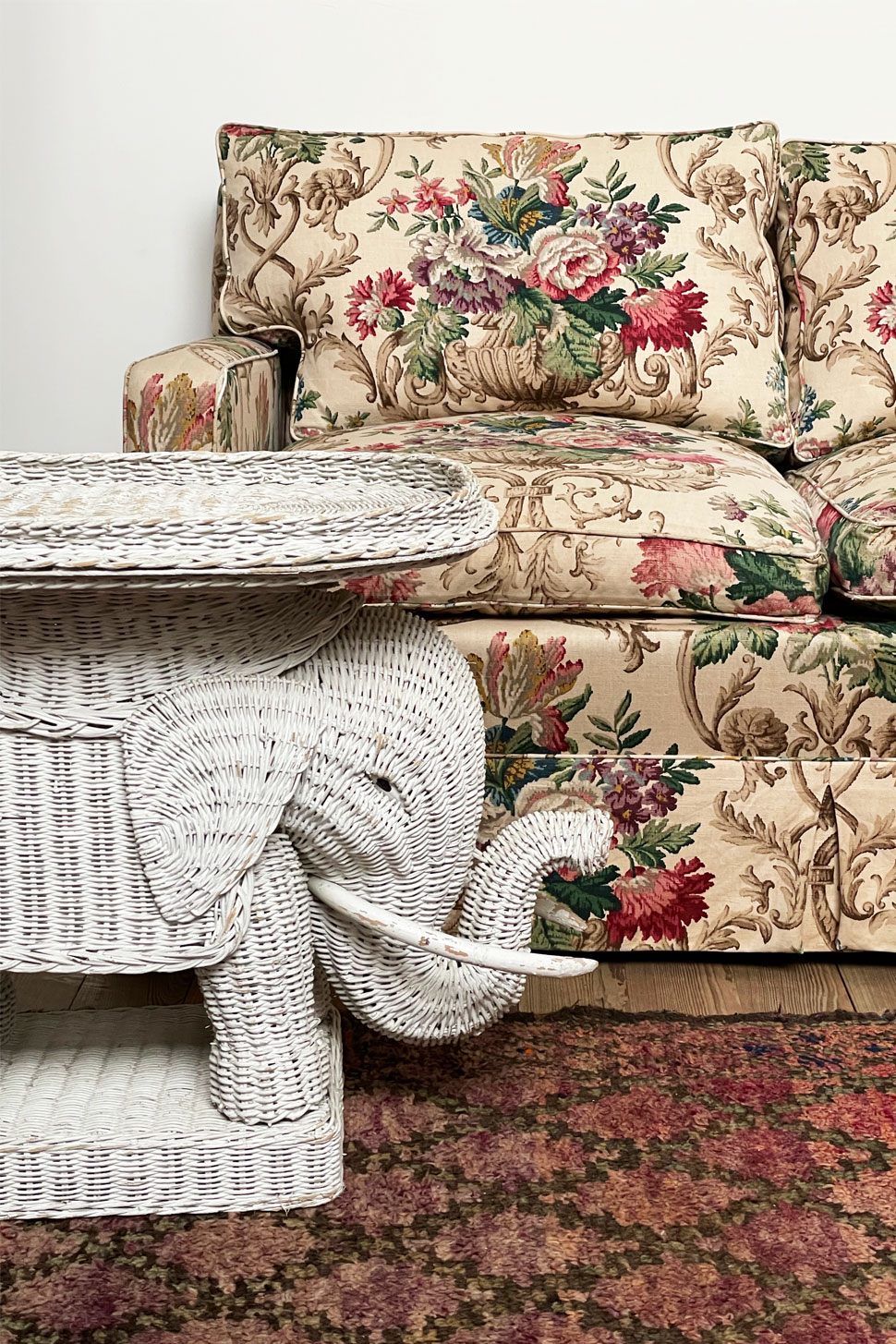 Bielefelder Werkstatten. Sofa
Dimensions: H 72 B 140 D 88cm
Price: sold
To animate the scene an elephant proposes you a book. Elephant rattan table
Dimensions: H 50cm
Price: € 120