Project Fondatie
The extension of the main house with a swimming pool and pool house was a dream, somewhat accelerated by the impossibility of traveling far and regularly in recent years. We were involved in the construction of the family home some years ago and were delighted that the client once again called on us for the design and coordination of building the pool house. With a bit of luck, an adjacent plot could be acquired for this purpose. The design has now been approved and the plans are ready. Our job includes everything from foundation to finishing and decoration. We are currently fully engaged in the construction phase.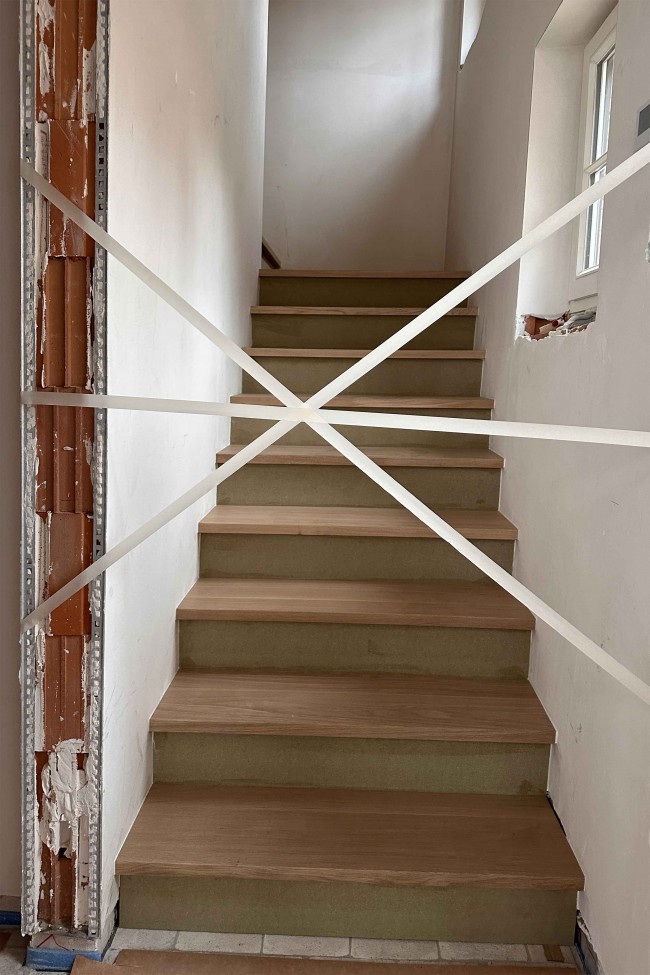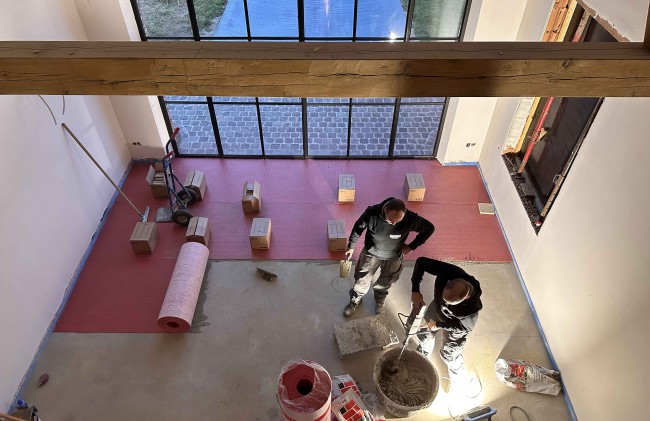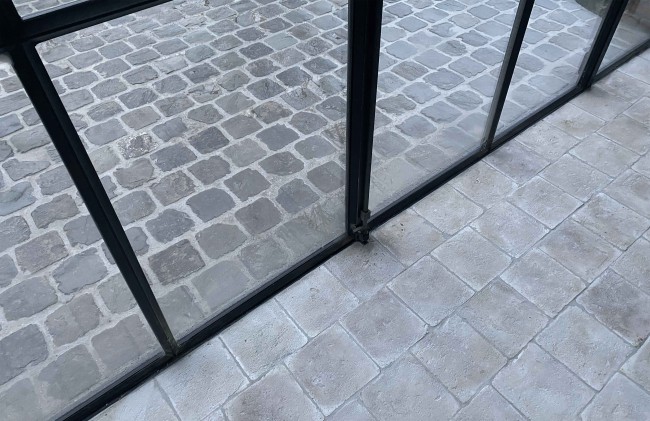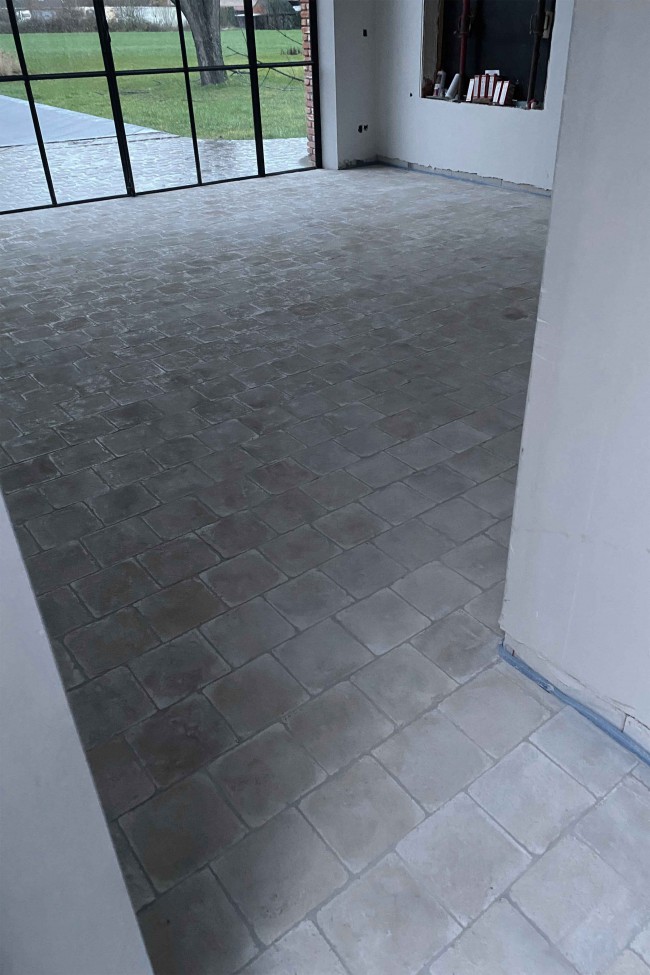 The parquet floor was varnished on the first floor. Caution, wet floor! Downstairs we see the screed changing into a beautiful finished floor.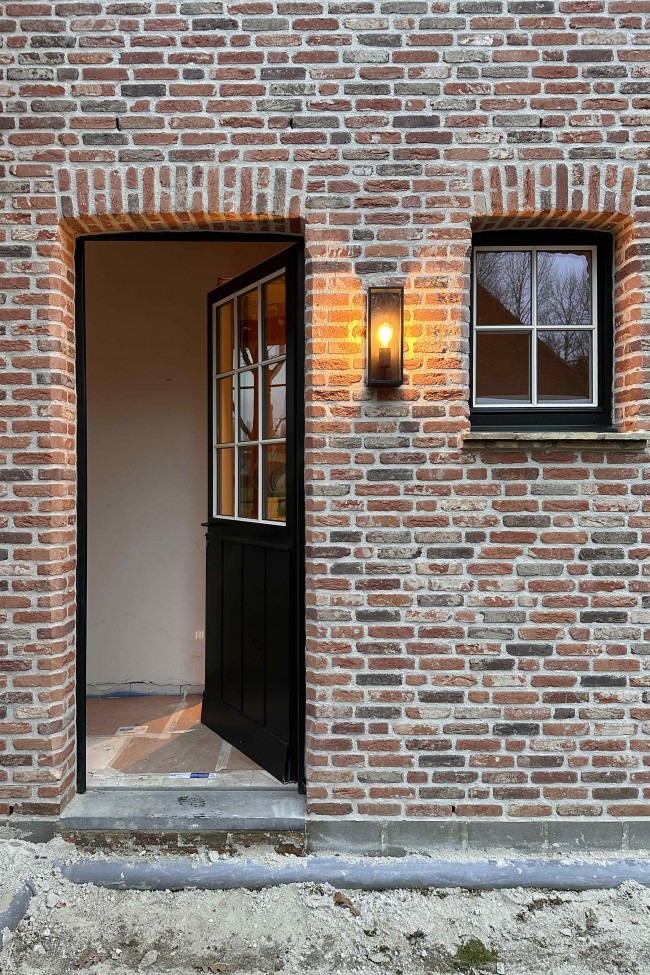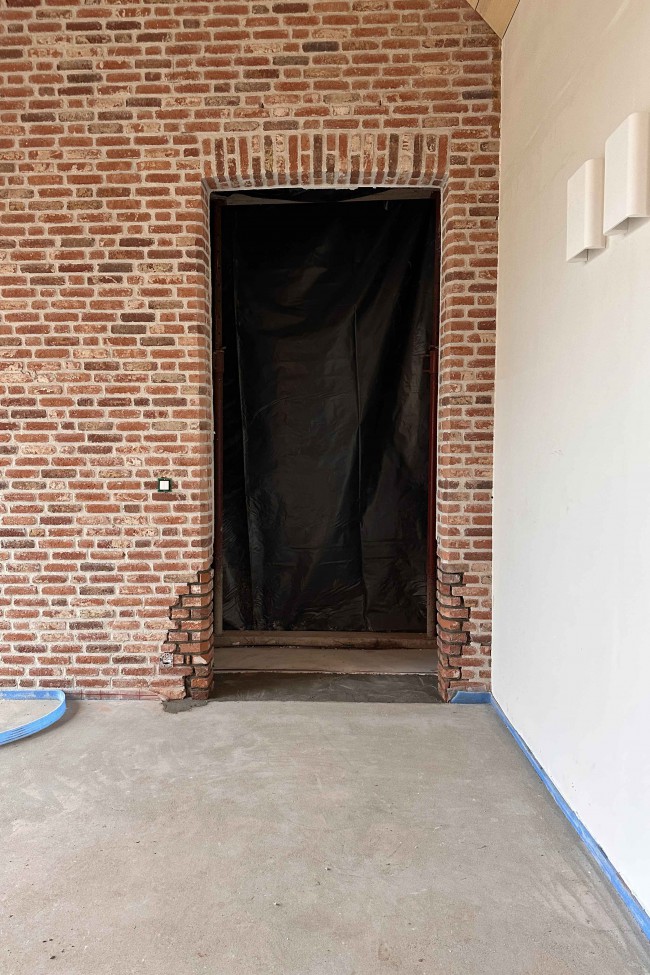 Meanwhile, the breakthrough to the main house was made. By doing this the poolhouse is always accessible from the family home. While this outer wall was being partially demolished, the other outer wall was being finished. Here the electrician has already installed the outdoor lighting.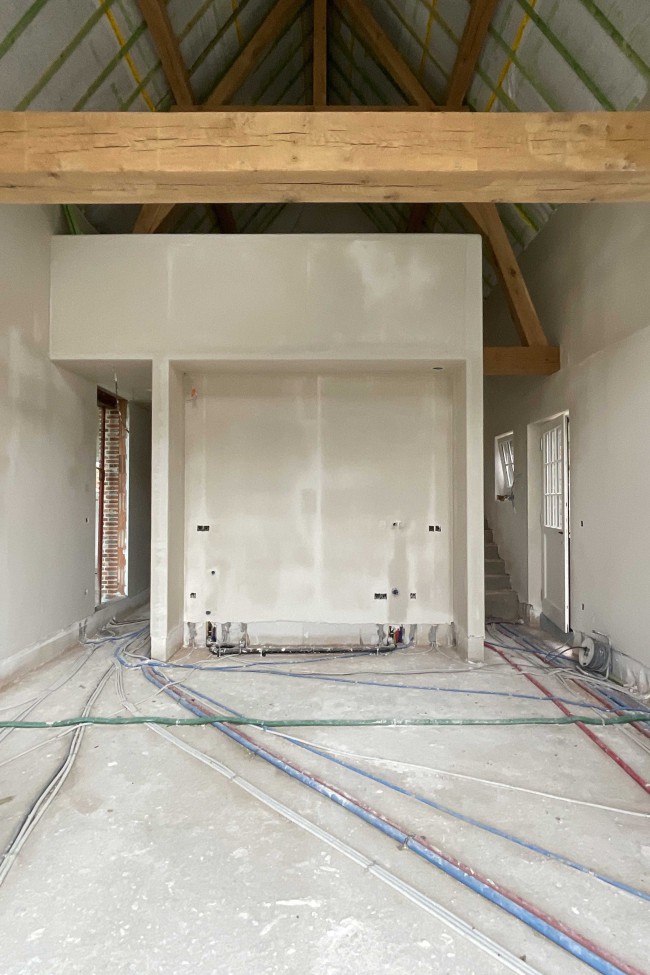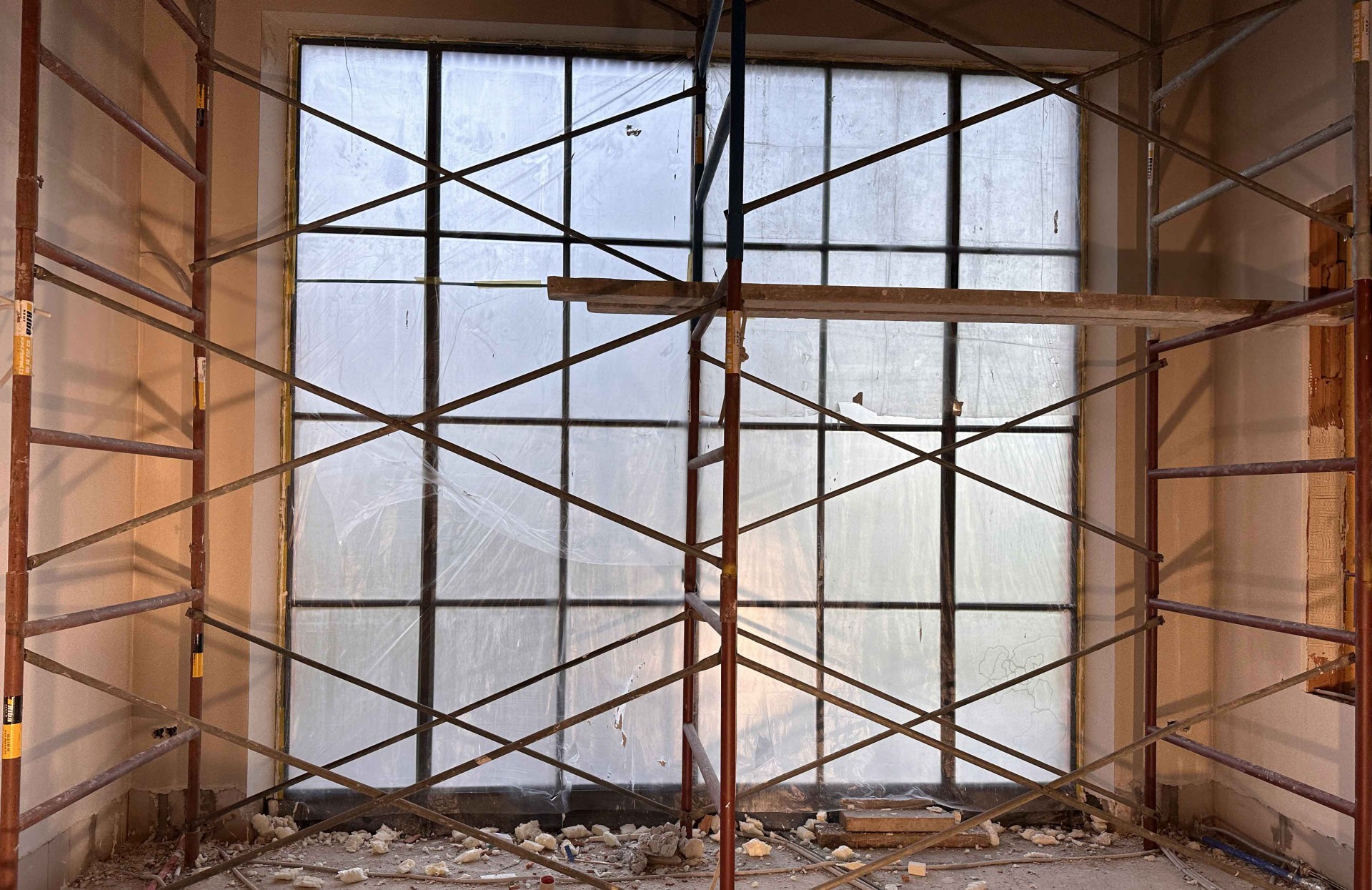 The saddle roof is being finished with Ayous wood.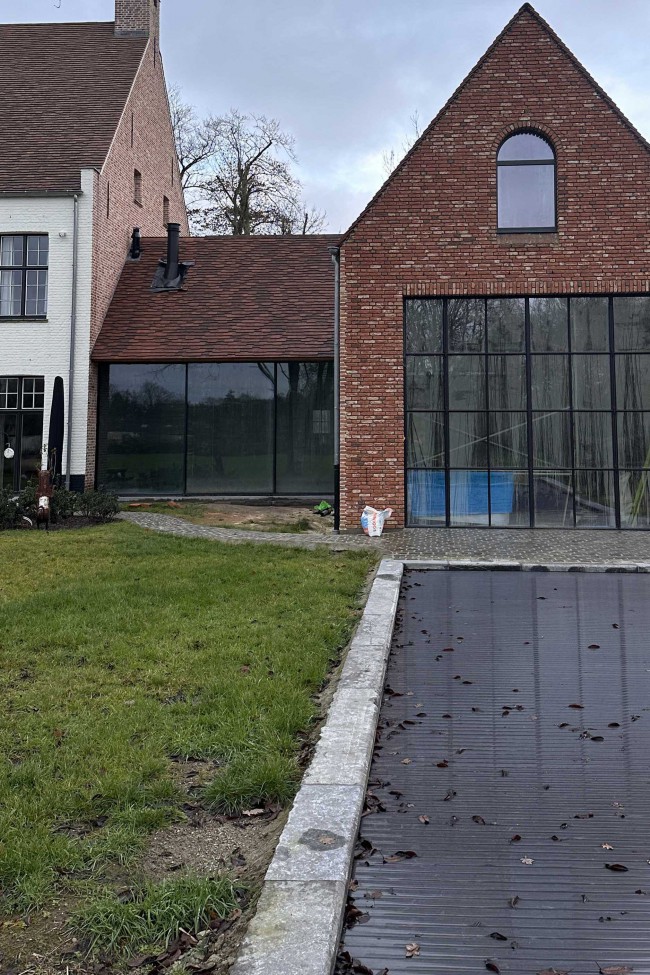 The pool house was designed analogously to the main house.
The rafters of the roof will remain visible on the inside and provide a rural character, which you also experience in the main house.