Project Keizer
When we met with the principal – who found us online -, we immediately connected. He asked us to renovate the flat, which was located in a building with a long and rich history and turn it into a second home, with a master bath and bedroom, two guest rooms – each with their own en-suite bathroom -, a TV room, a lounge, and a dining room and kitchen. The kitchen itself was not that important as the owners rarely cook.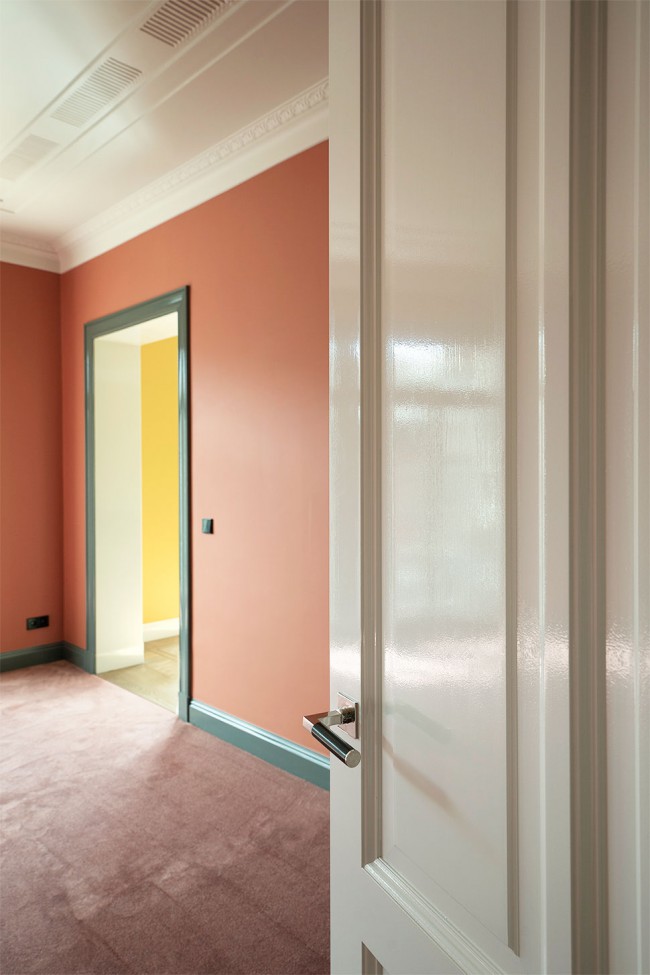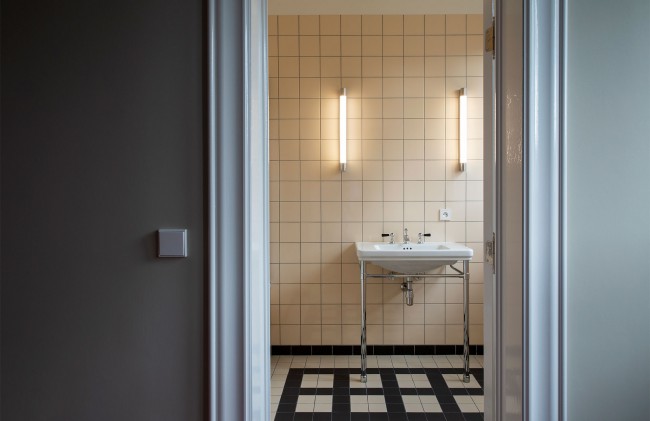 An emperor with a long-standing history
When we broke up the floor in the bathroom, we discovered an opening that led to a cavity or cistern, that had been built above Fouquet (a former, famous Antwerp restaurant). We were not too surprised as this establishment was owned by a brewery.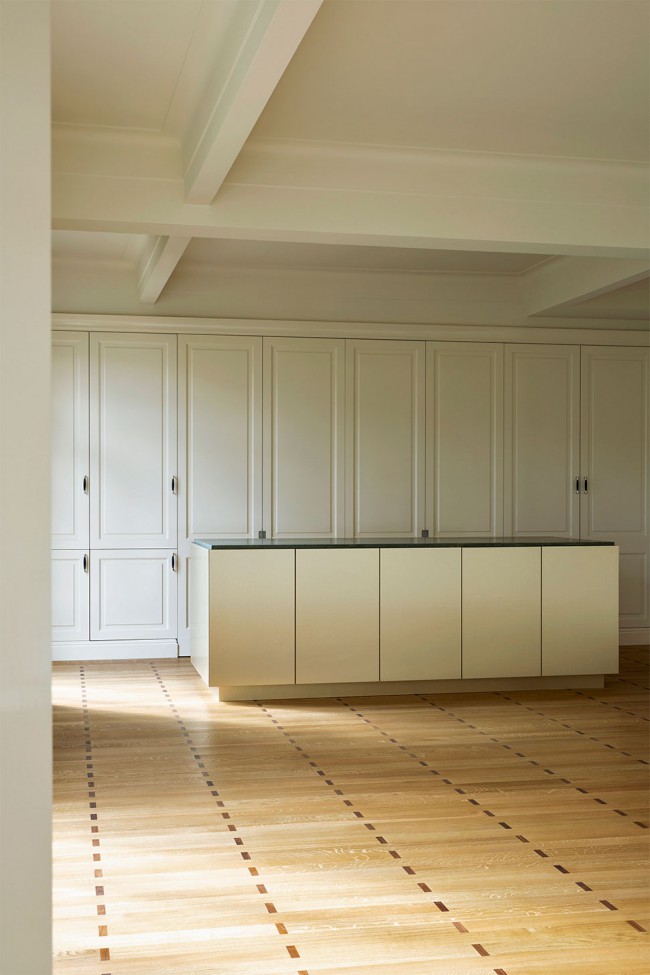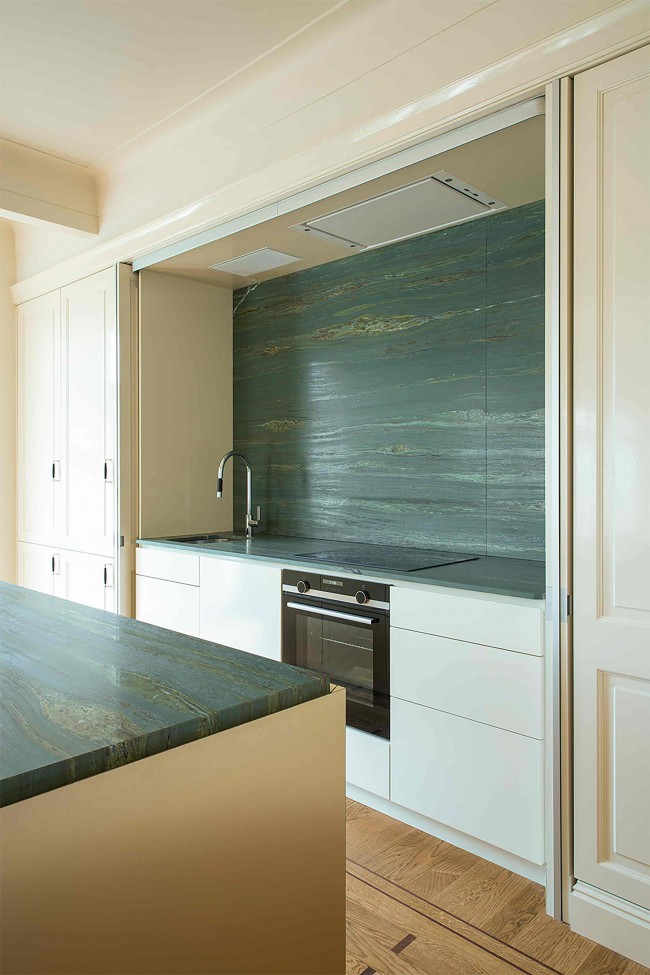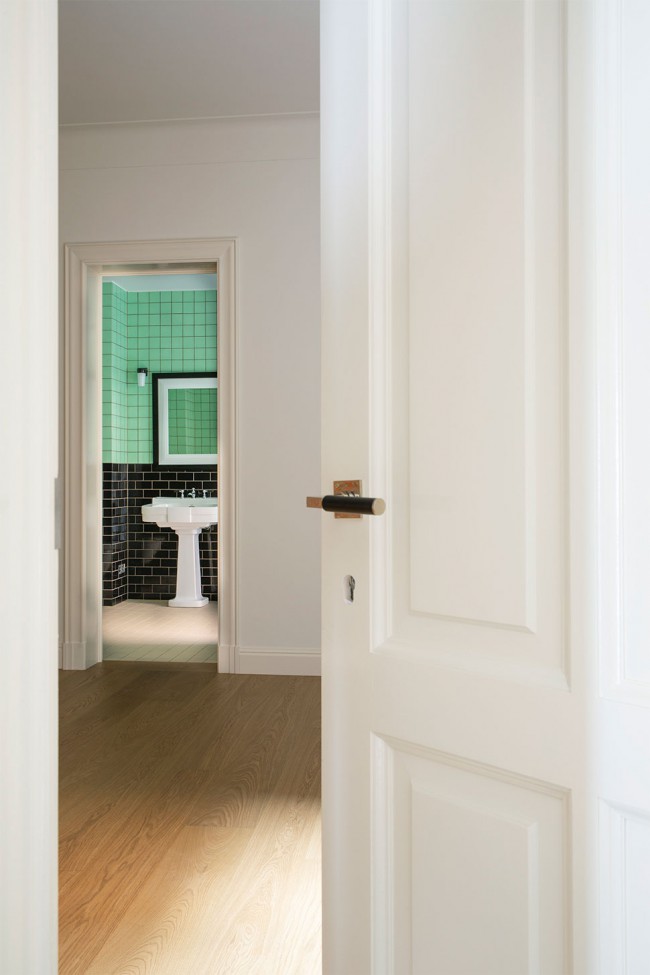 As the family had a sizeable collection of freestanding furniture, there was no need to design any built-in furniture. Our mission thus ended with the painting of the flat. We chose the colours to match the family heirlooms, which exude plenty of history.
The collaboration with the principals was so pleasant that we regret that the renovation was completed in such a short time.