Shop Window
Those with a heart for home decor and design have come to the right place. In our brand new showcase, you will find a selection of unique designer pieces with character to give shape and colour to your interior.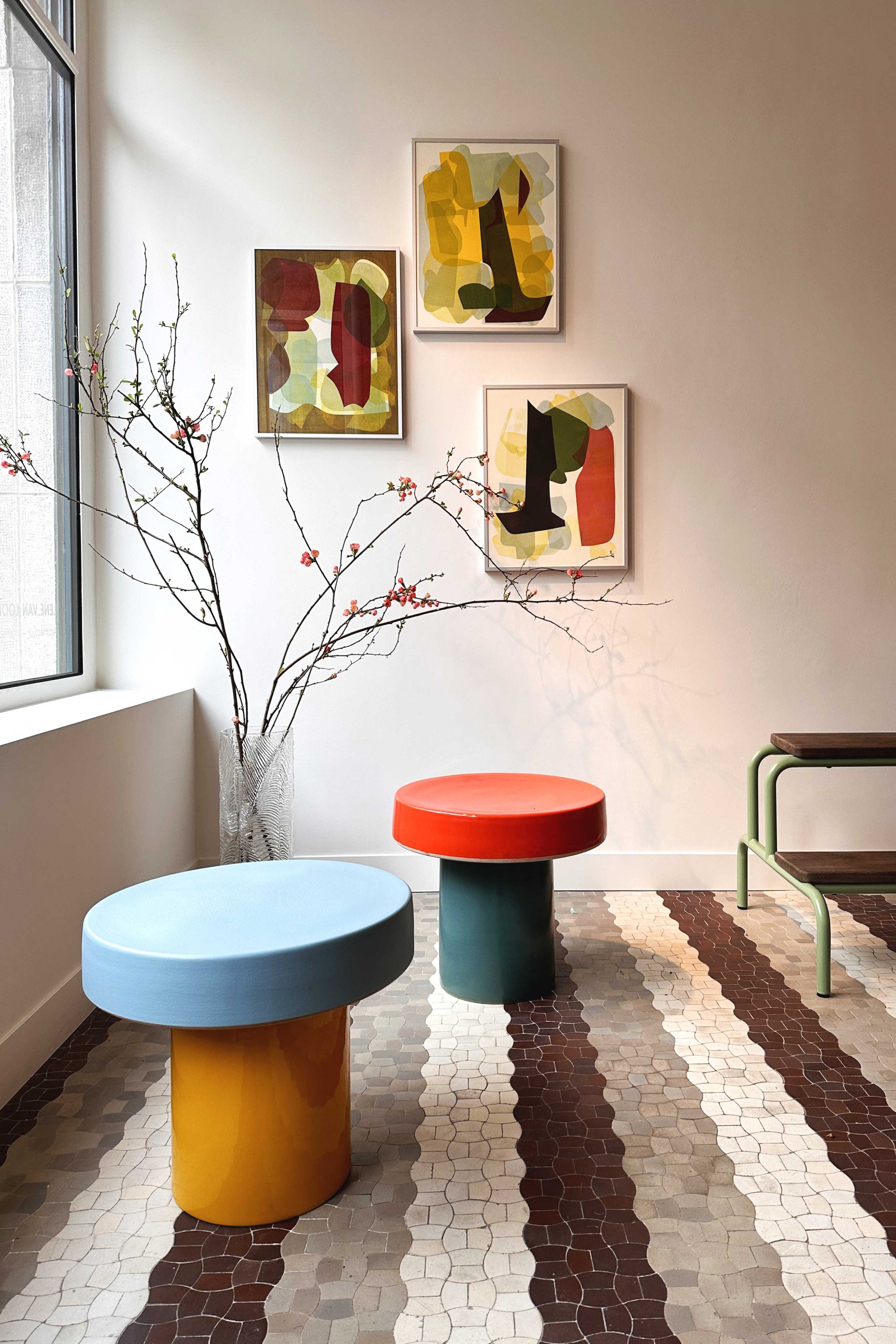 The shop window's selected products will rotate regularly or be outsourced to initiatives close to our hearts. The handmade porcelain tables of the 'Cap Tables' collection by Lex Pott color our shopwindow in the most vibrant shades of red, blue and yellow. The Monotypes of Lieve Peeters and Nemm's 'Old School bench' designed by Tine Van den Bosch completes this colourful ensemble. To further decorate our shopwindow, we borrowed a Moroccan tapestry.
All products and accessories are available for purchase on our website!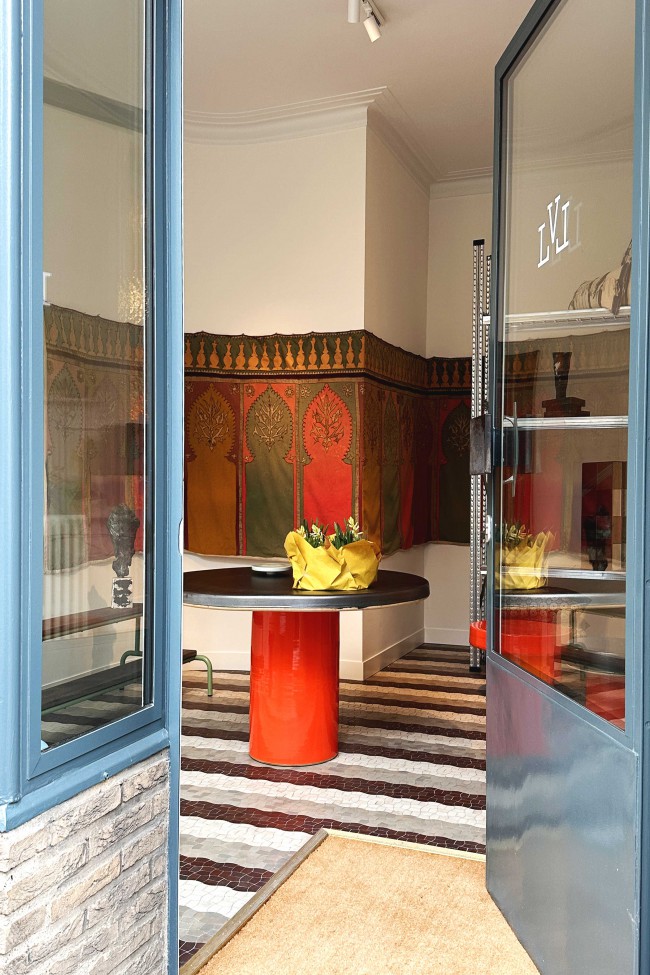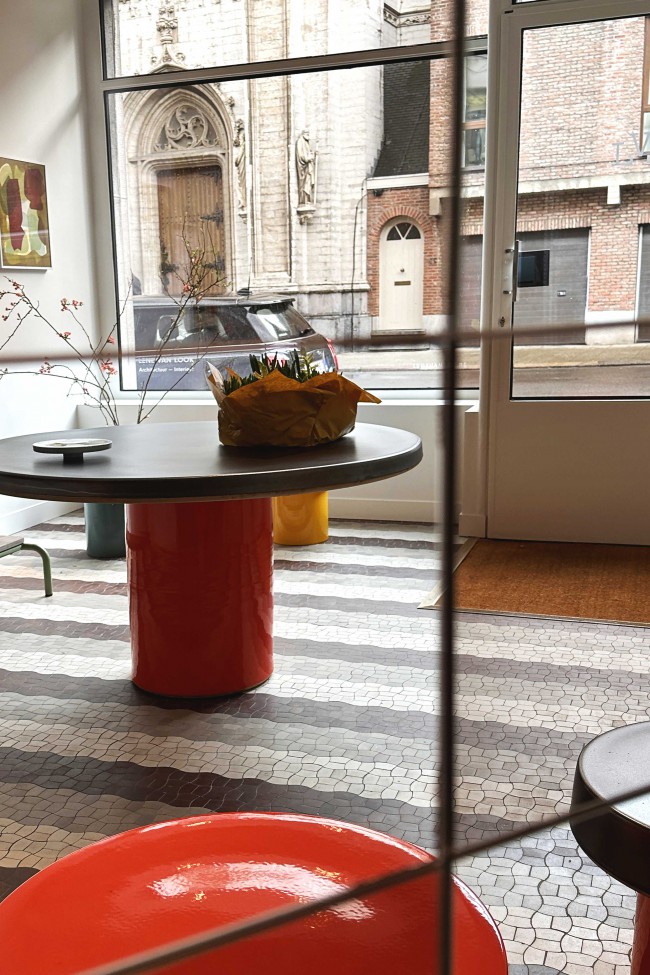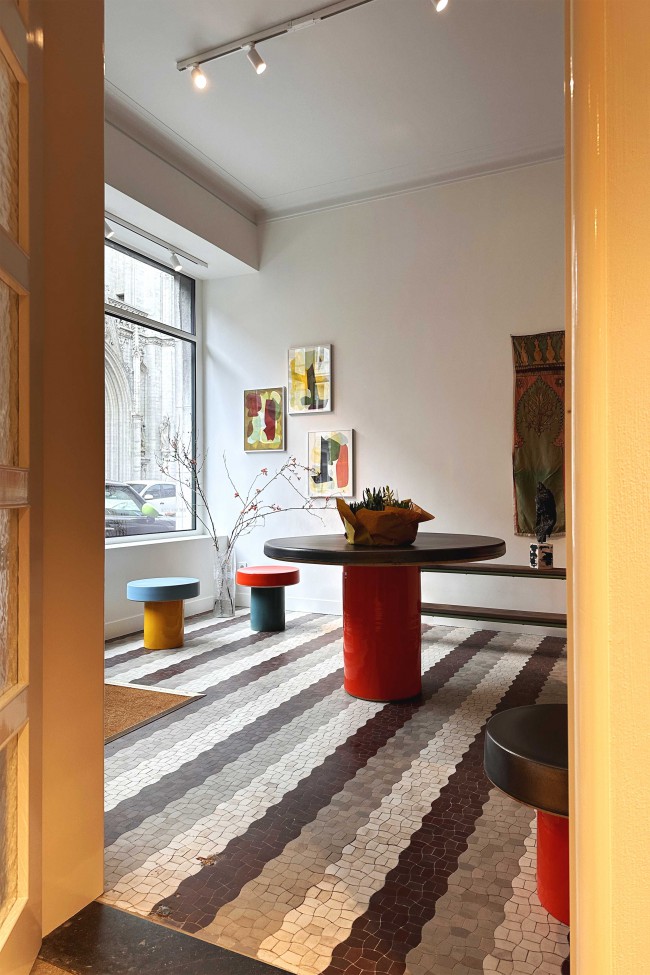 Wondering what our Shop Window looked like before? You can find previous posts on Instagram below.