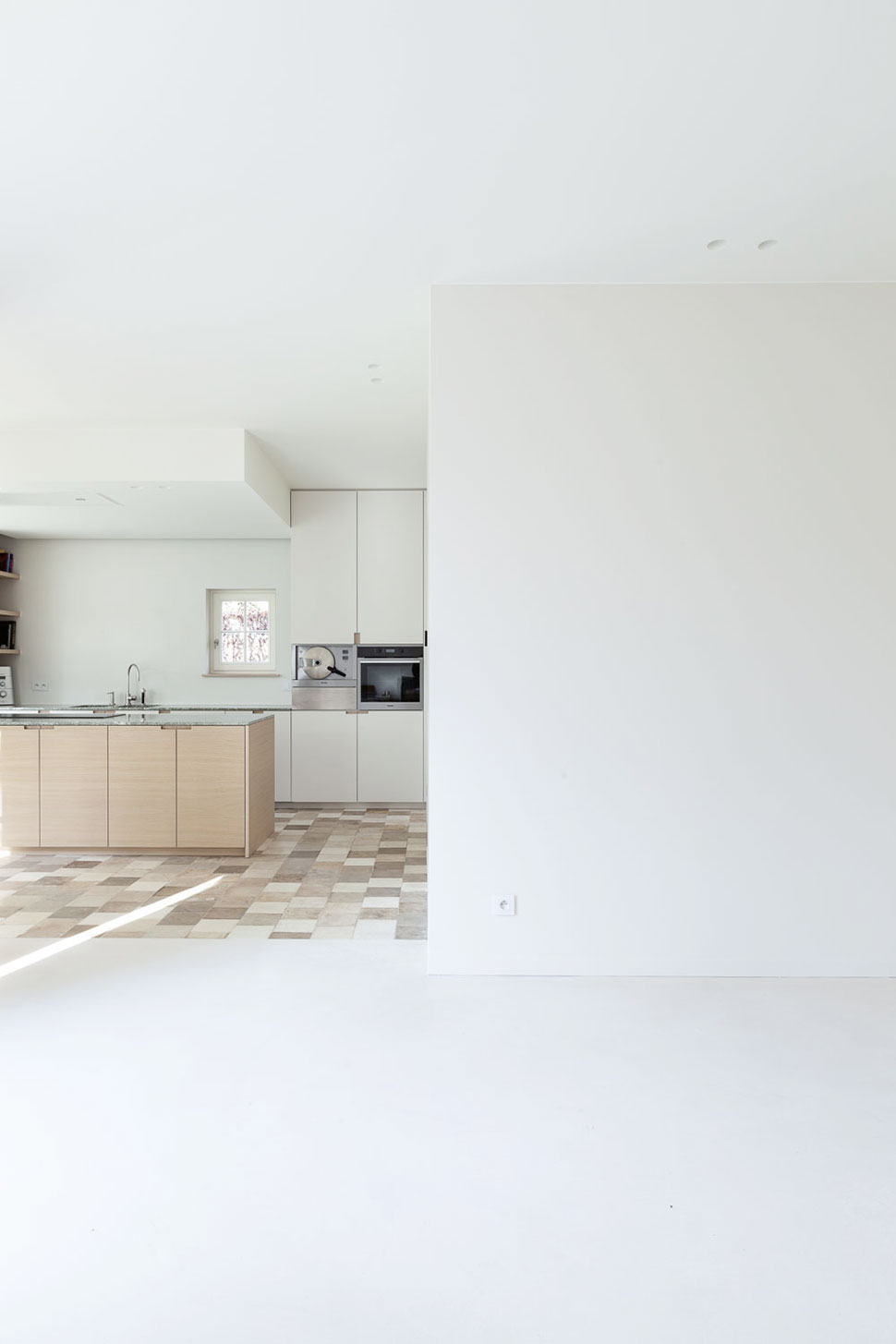 Project Fondatie
Design of a residential interior, paying tribute to tradition
The client had very clear ideas about what his future home should look like and wanted to collaborate with an interior architect from the outset. Ultimately, our team designed every last detail of his dream home, both on the inside and outside. For the façade, we drew inspiration from the houses in the beguinages of Hoogstraten and Bruges. The main challenge was to achieve the right proportions. We drew the windows to scale before starting, to strike a perfect balance with the arrangement of the smaller windows. The design of a beautiful chimney – in which all the technical piping was skilfully incorporated – also required in-depth research. We also paid a lot of attention to the façade finish, such as the transition from the roof to the façade and the seamless joining of the roof tiles and the lateral façade. We used reclaimed Terreal tiles as a nod to Belgium's long-standing tradition of clay tiles.tie.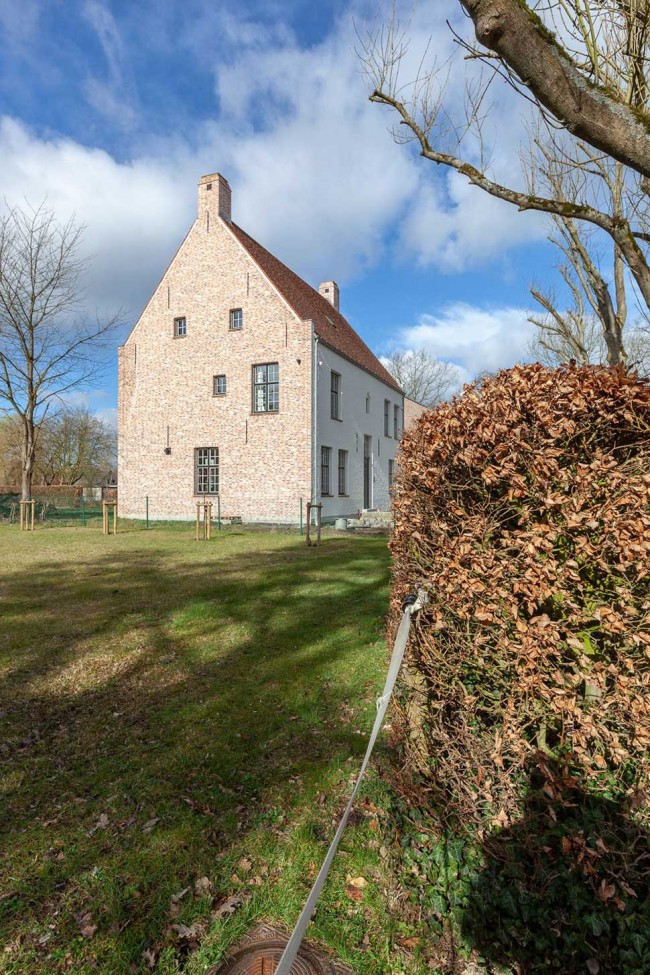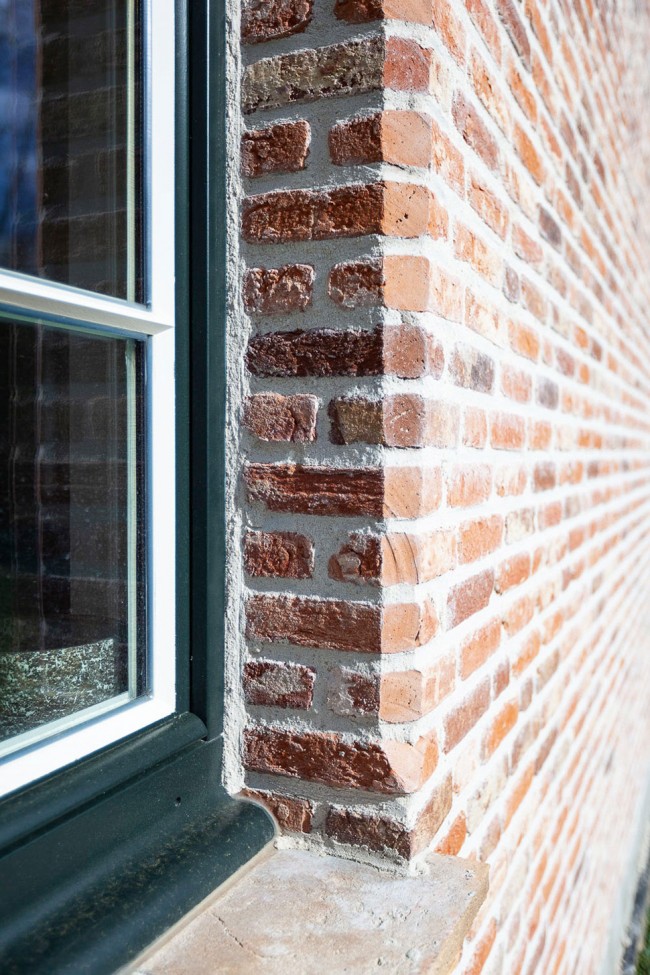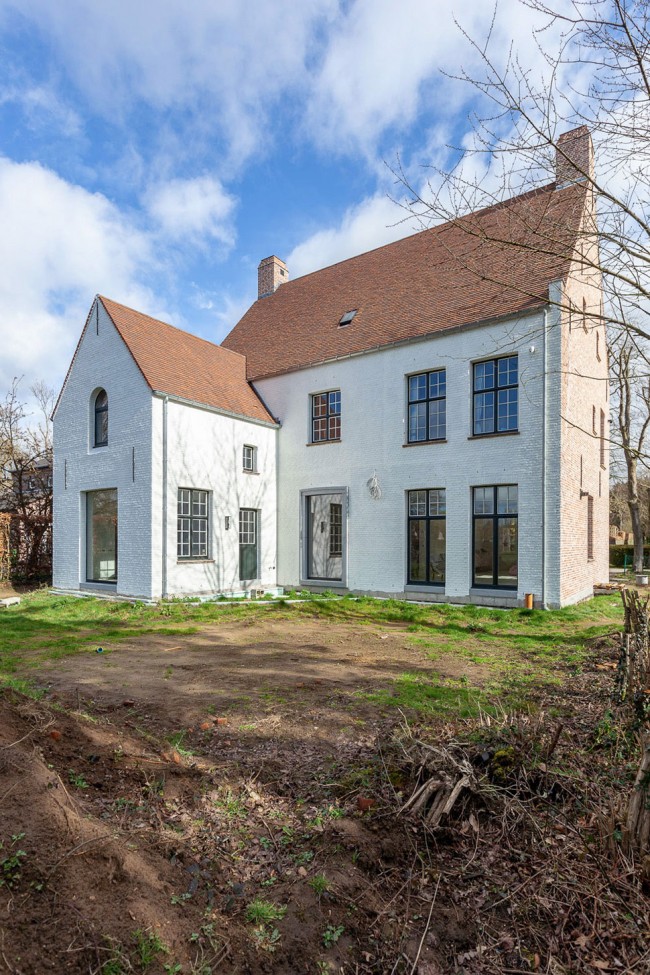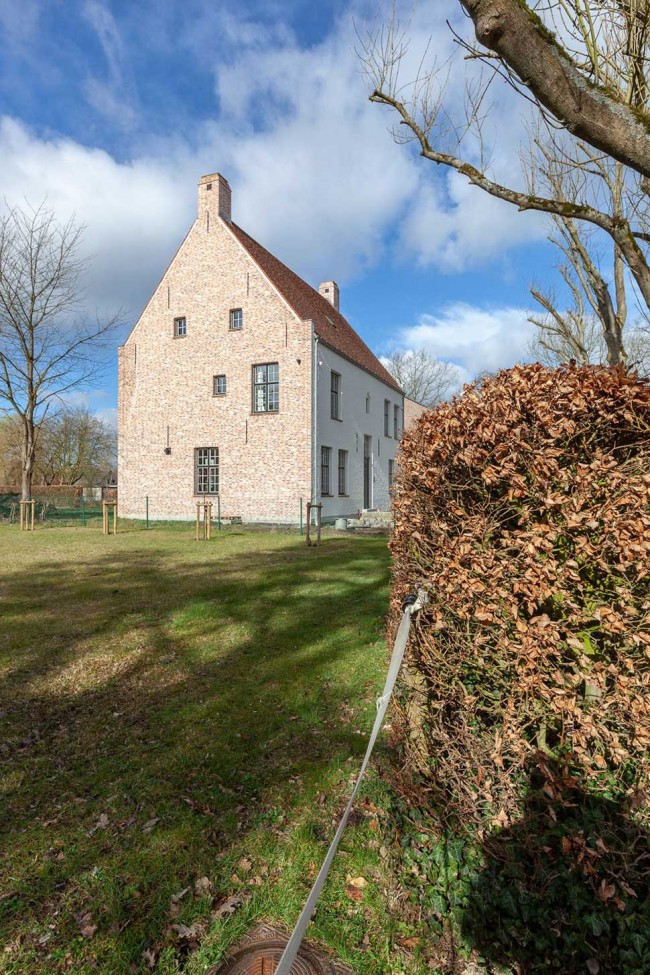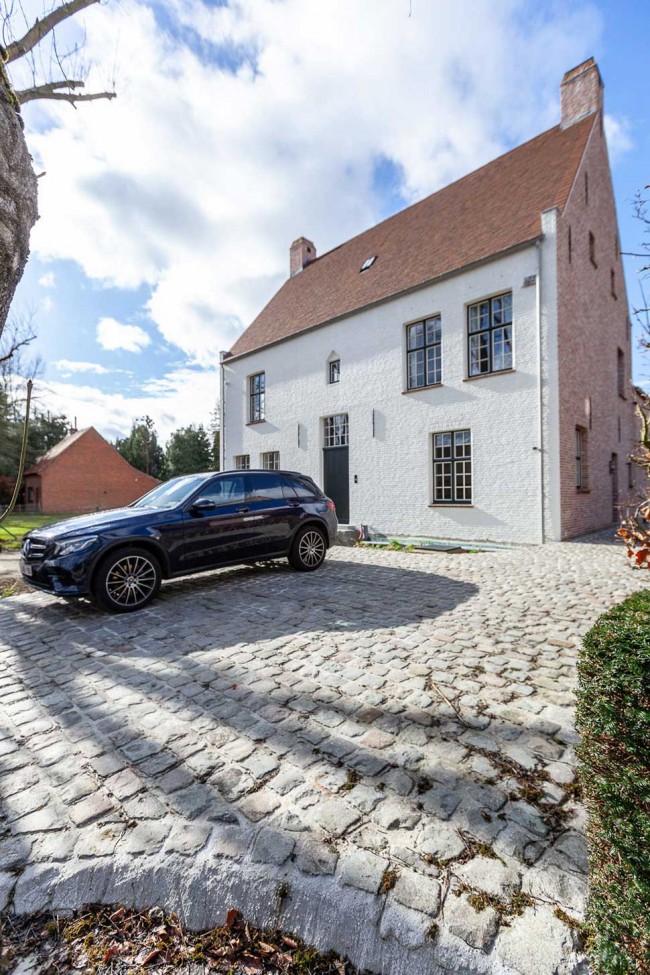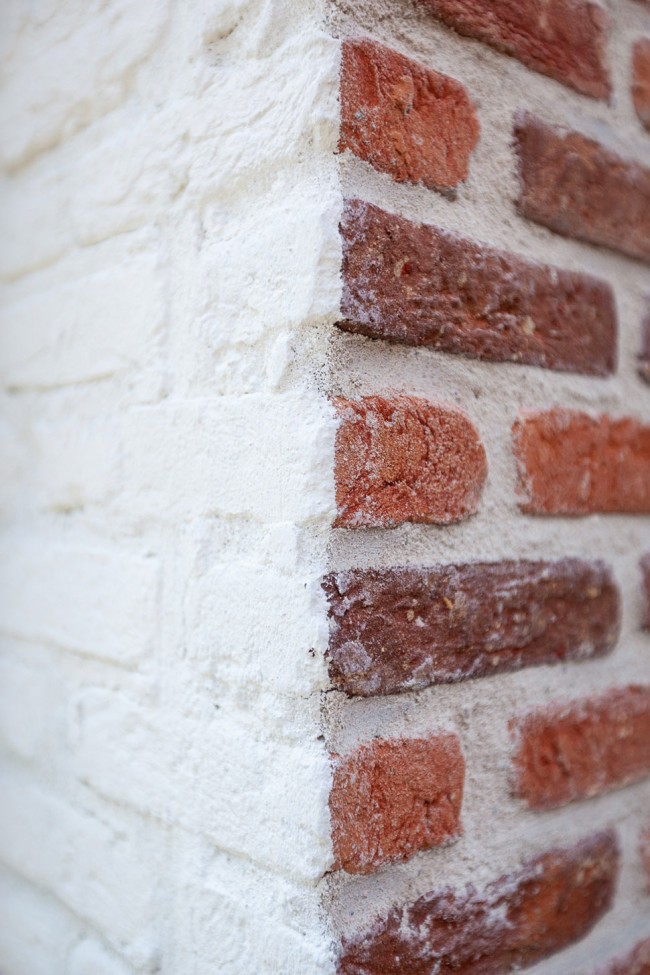 The interior has a more contemporary look and feel. The client specifically requested a very expressive entrance hall, which is why we designed a sweeping staircase that leads to all the floors. The triple-height entrance hall makes a real statement because of the vast space and the way the light streams in. A heavy metal door serves as the 'gateway' to the open living area with a floor in a light monolithic finish. Combined with the large windows that give out onto the garden, this space exudes a lot of peace and tranquillity. We used reclaimed floor tiles in the kitchen, combined with Dimec oak veneer for the kitchen cabinets. The client's wife chose shiny marble for the counters.We were forced to make a last-minute change to the original design for the study, due to an error that was made during the structural works. The worktop could no longer be extended under the window. We came up with a creative solution, creating two separate workstations that are connected by a beam.
"An entrance hall that makes an amazing first impression"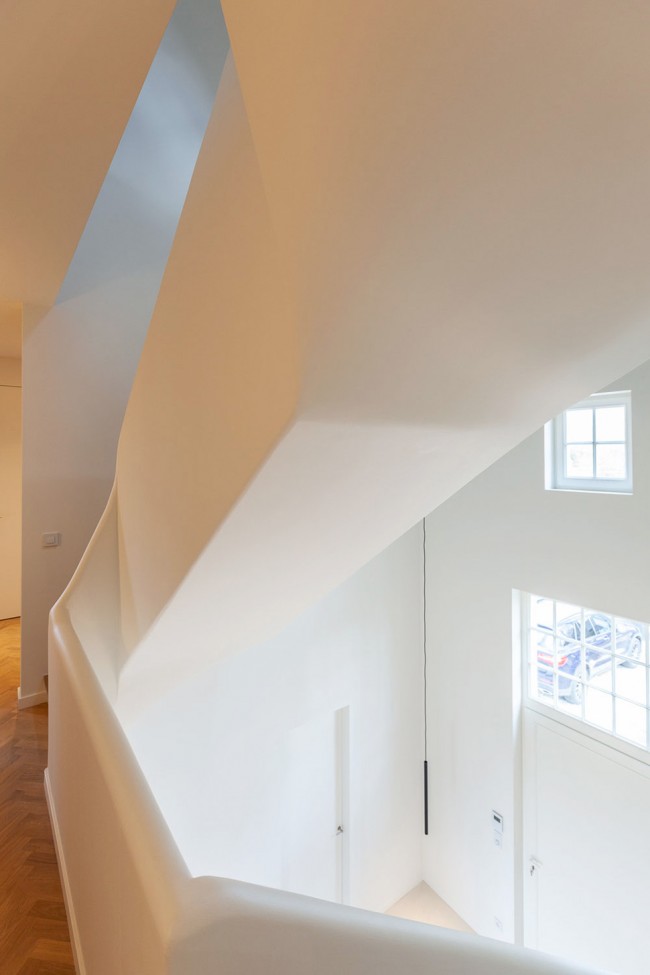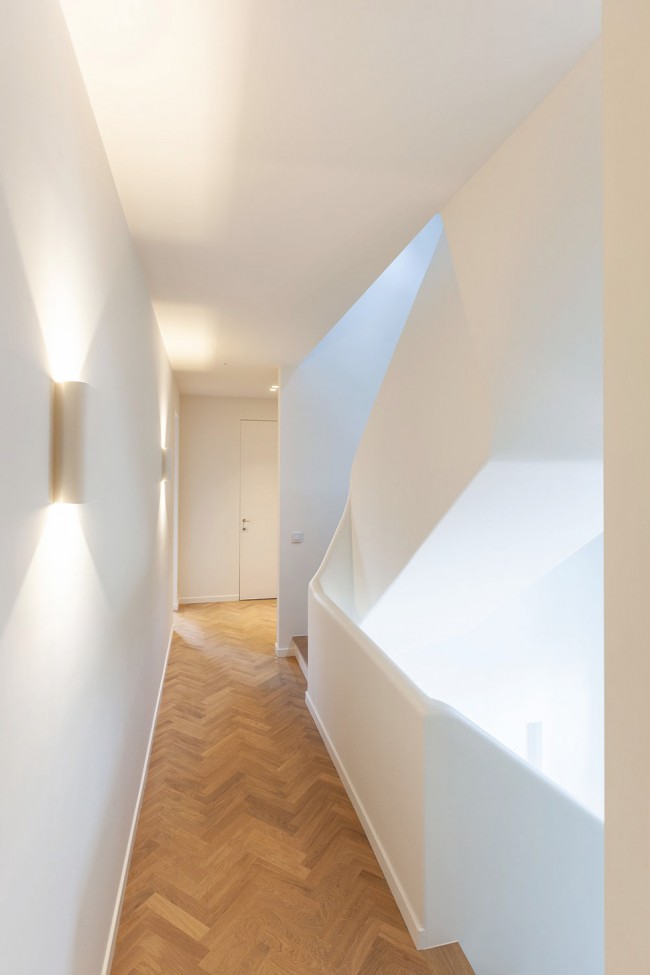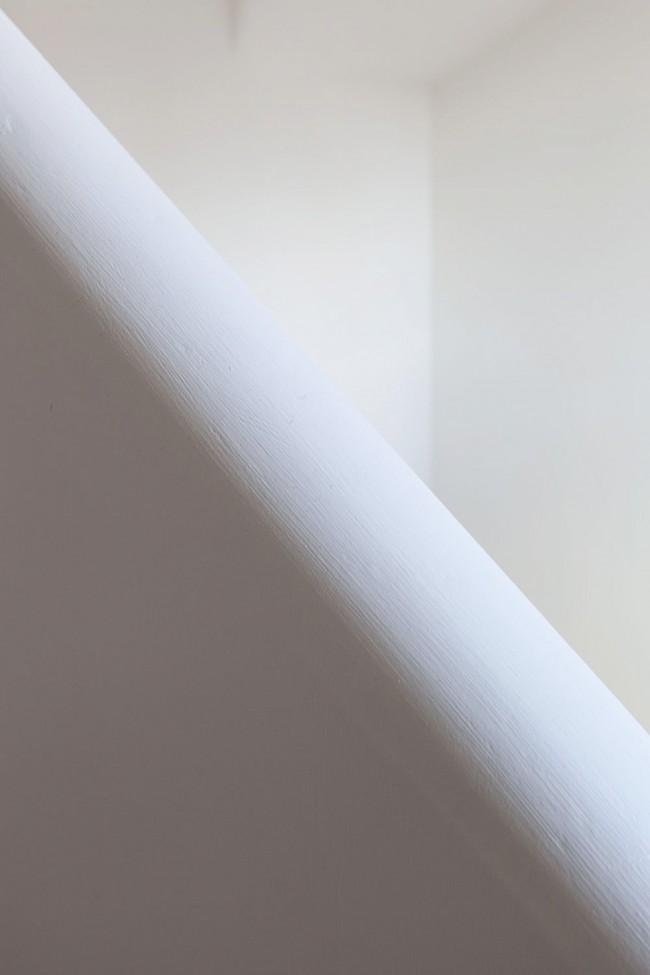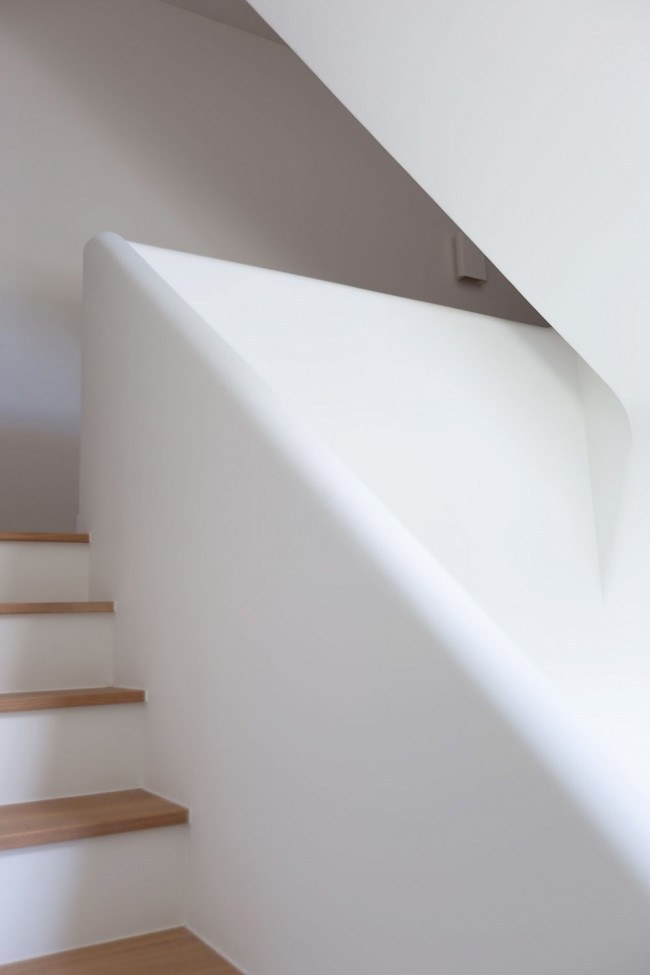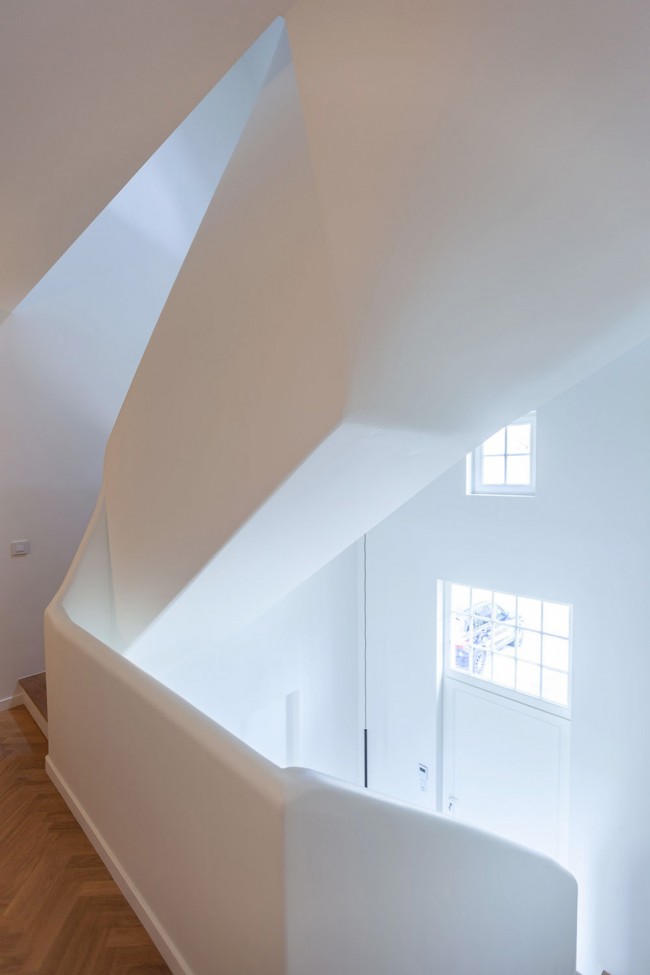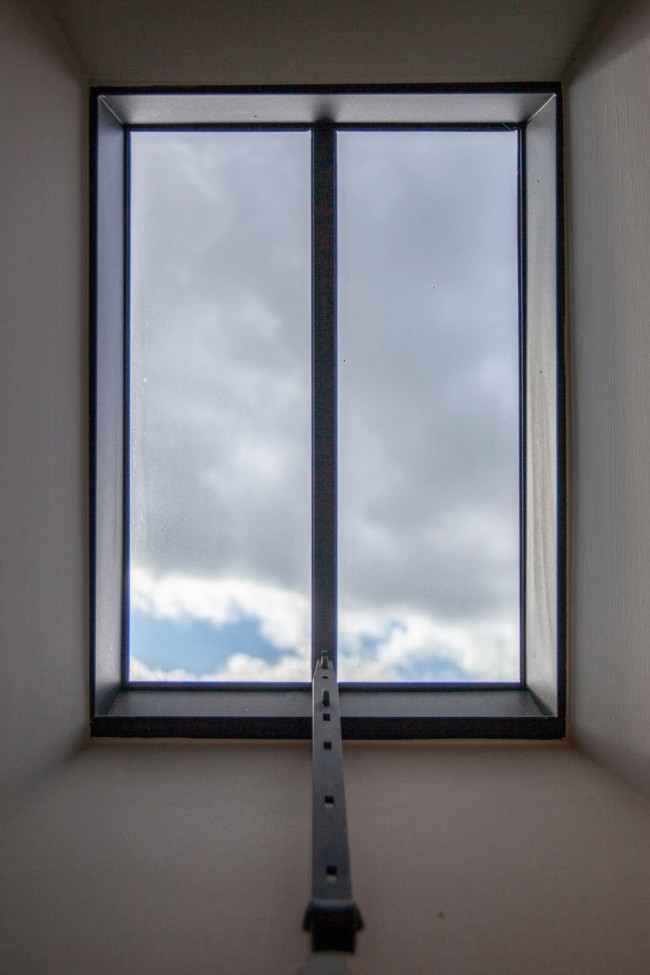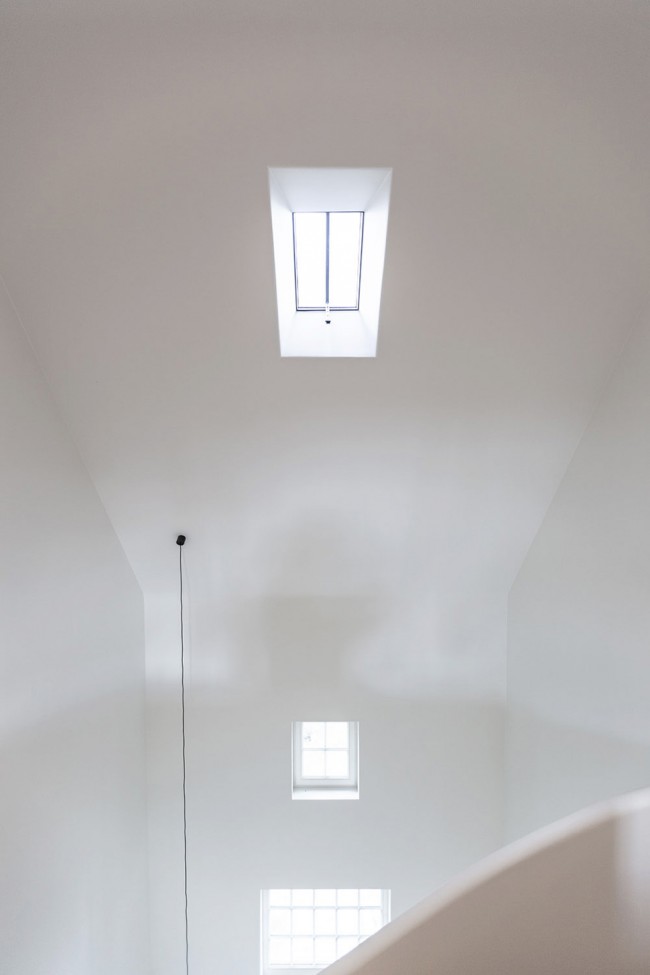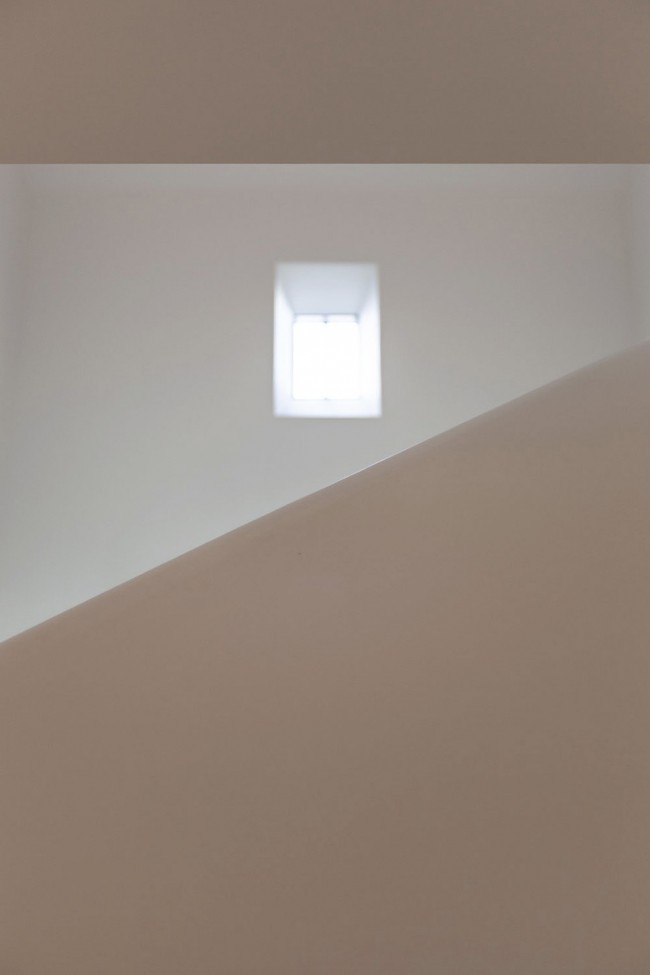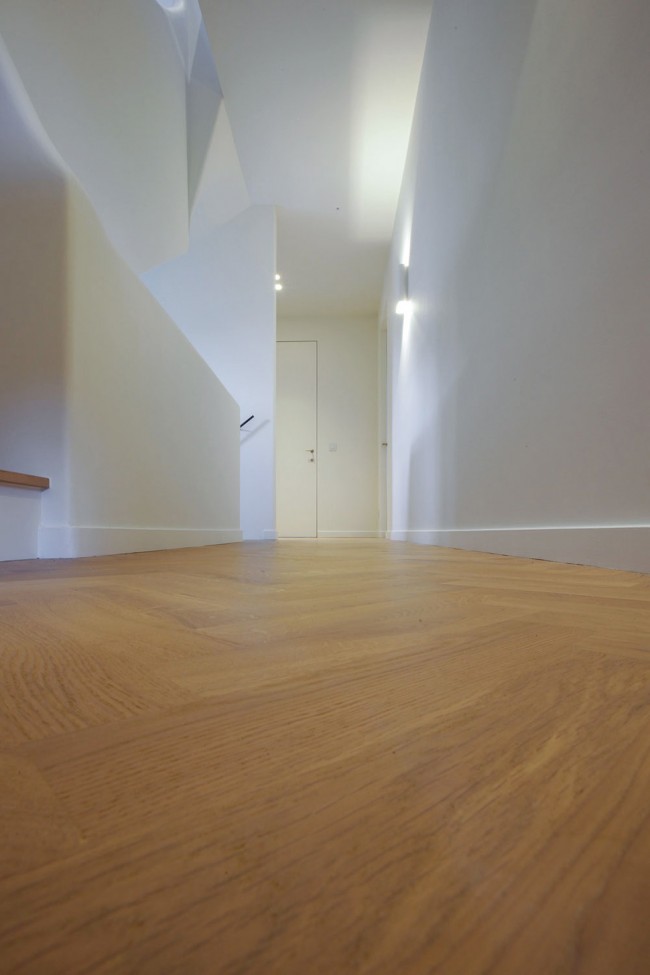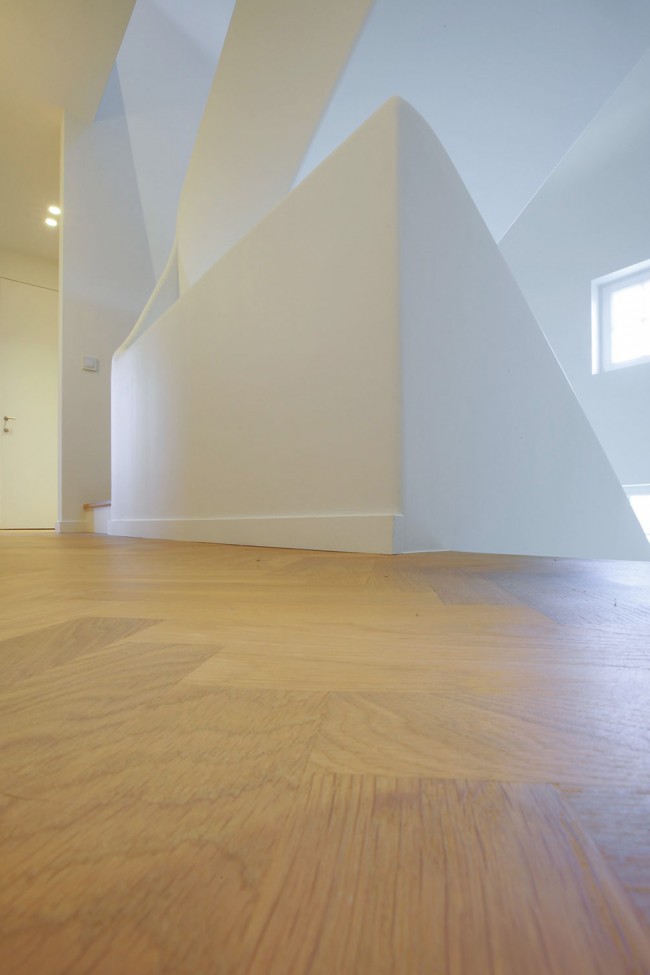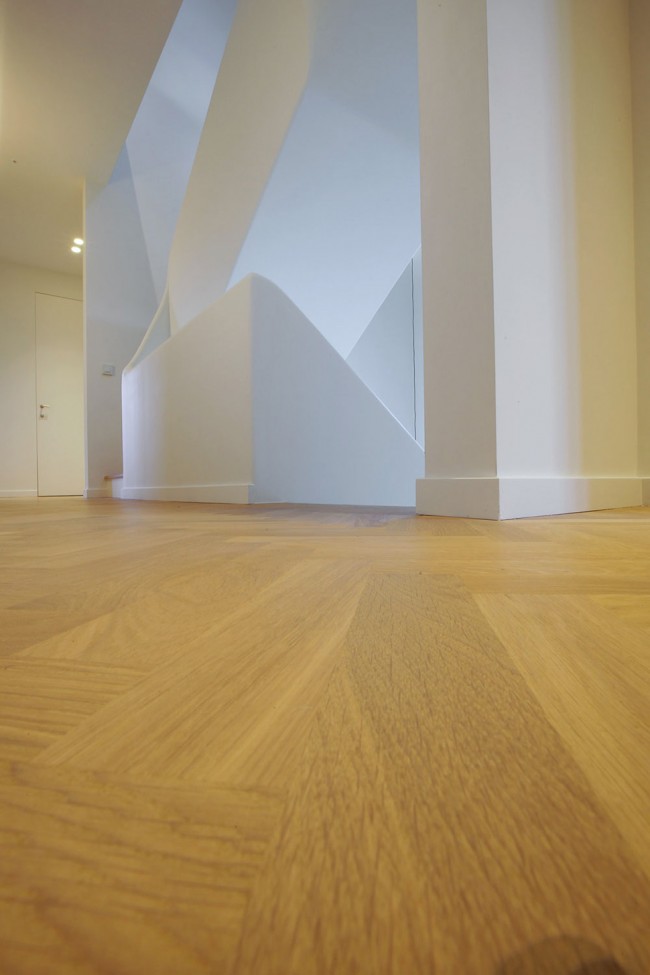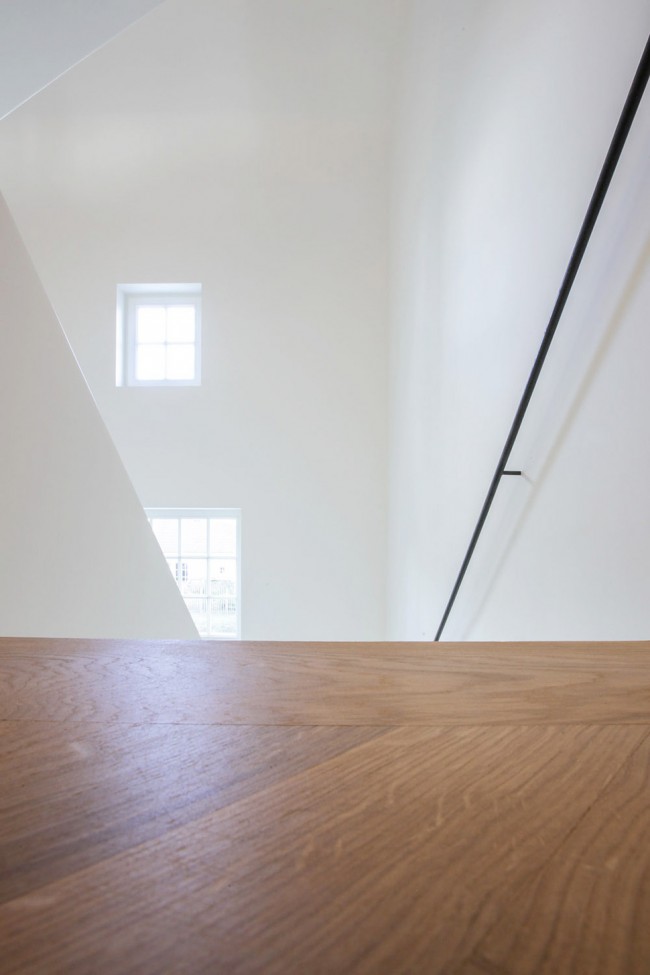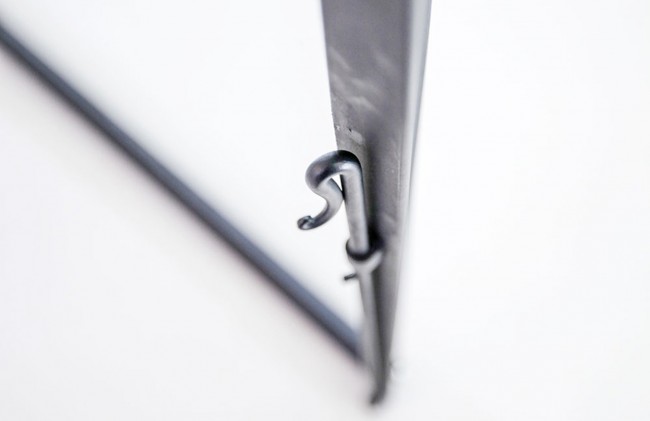 The house also had to have a very homely and warm ambience because the family had three young children. As a good preparation makes all the difference, we made all the important choices and decisions long before the ground was broken. The project took a number of years to complete: at the start of the project, the youngest child was not born yet. By the time the house was completed, it was already attending nursery school. We carried out geological sampling to check whether it was possible to install a ground heat exchanger because the client no longer wanted to be dependent on an energy supplier. This is powered using electricity from the solar panels. We installed a rainwater and groundwater well for the water supply.
"A good preparation makes all the difference"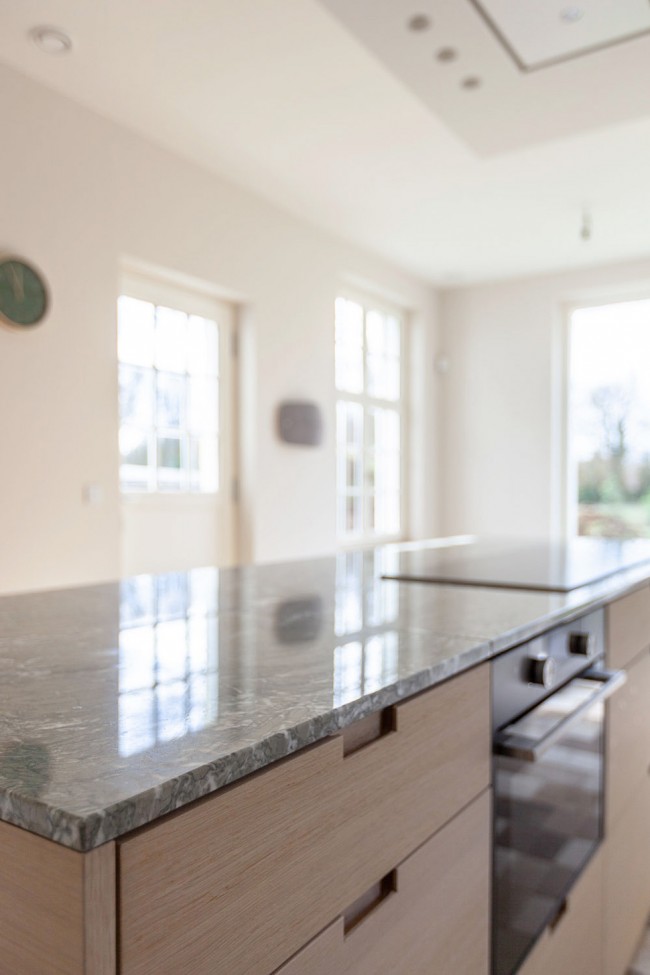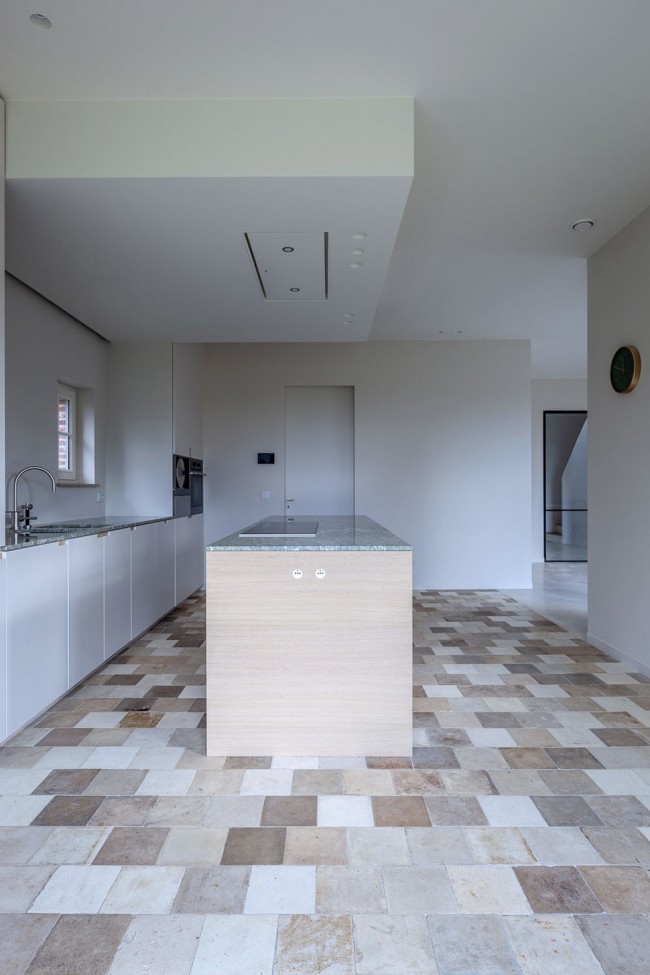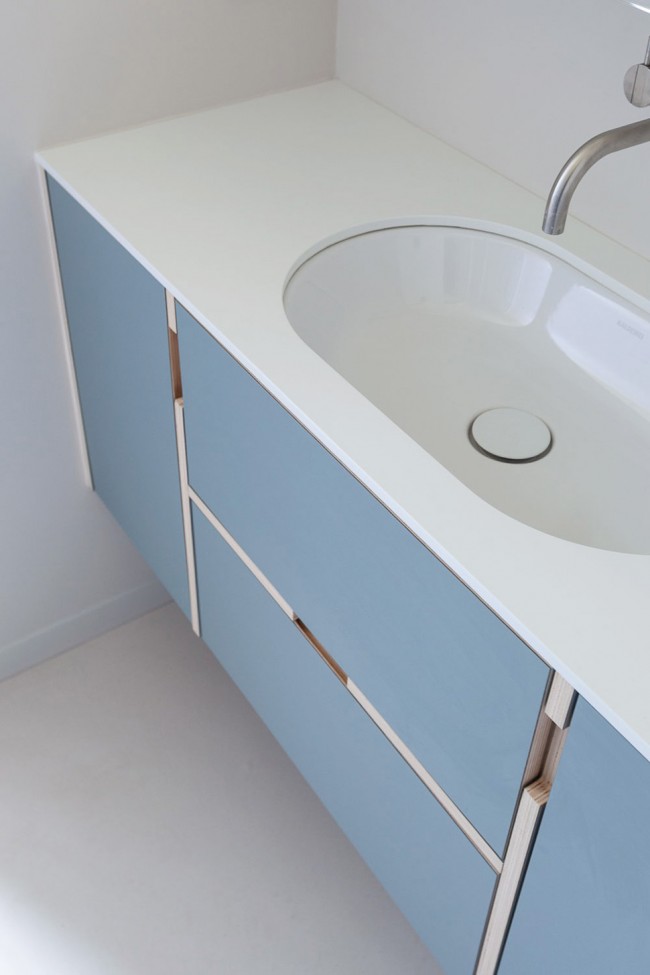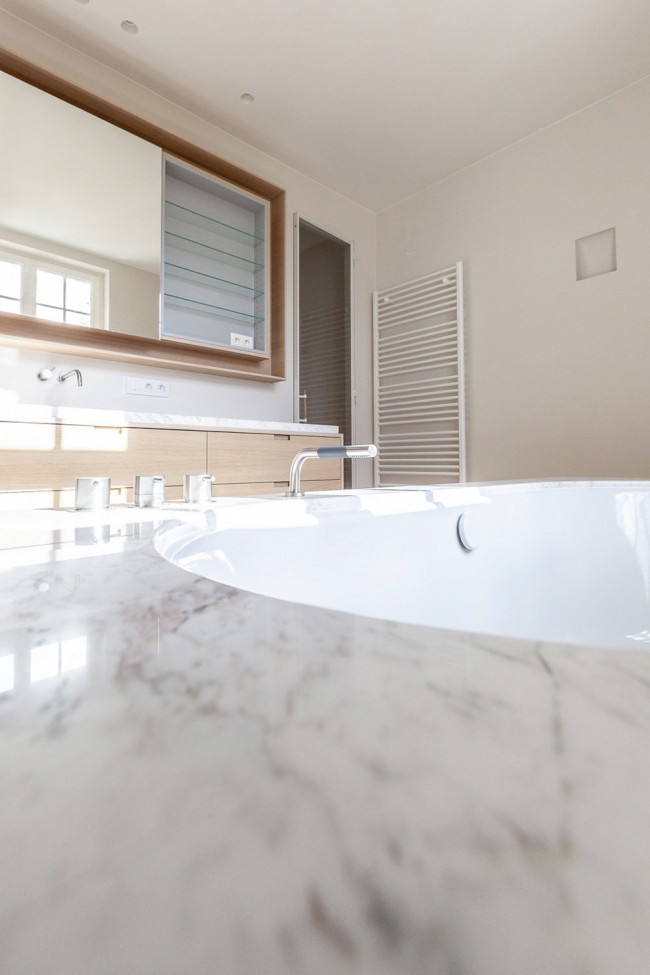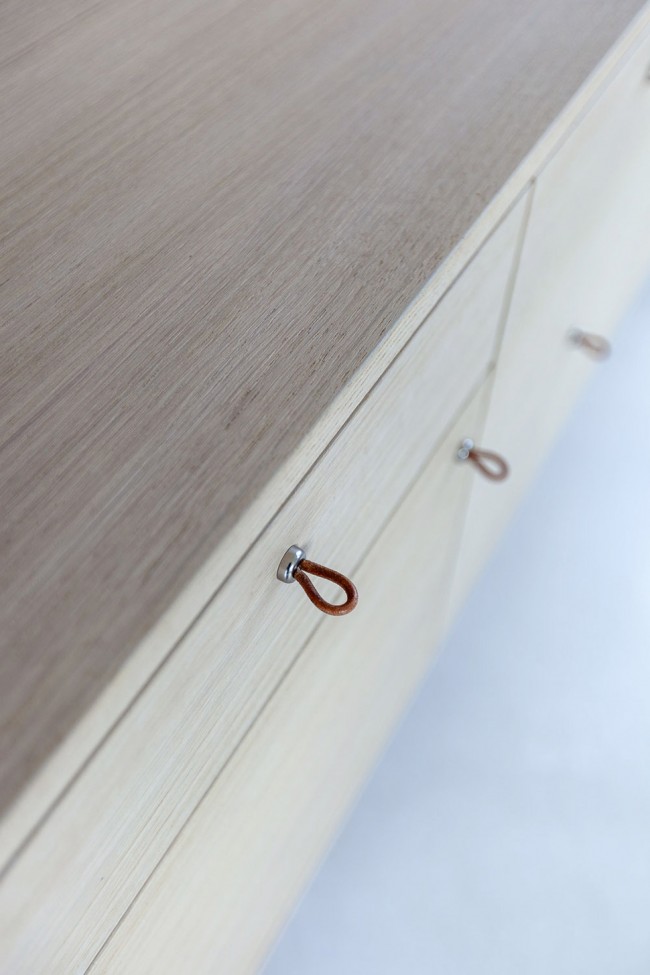 Photography: Michel Vaerewijck