Pumpkin season ceramic
The fall season inspired us for these colors.
Our vintage vases have the skin of ripe pumpkins.
For more information you can contact us by mail or by phone +32 3 222 94 84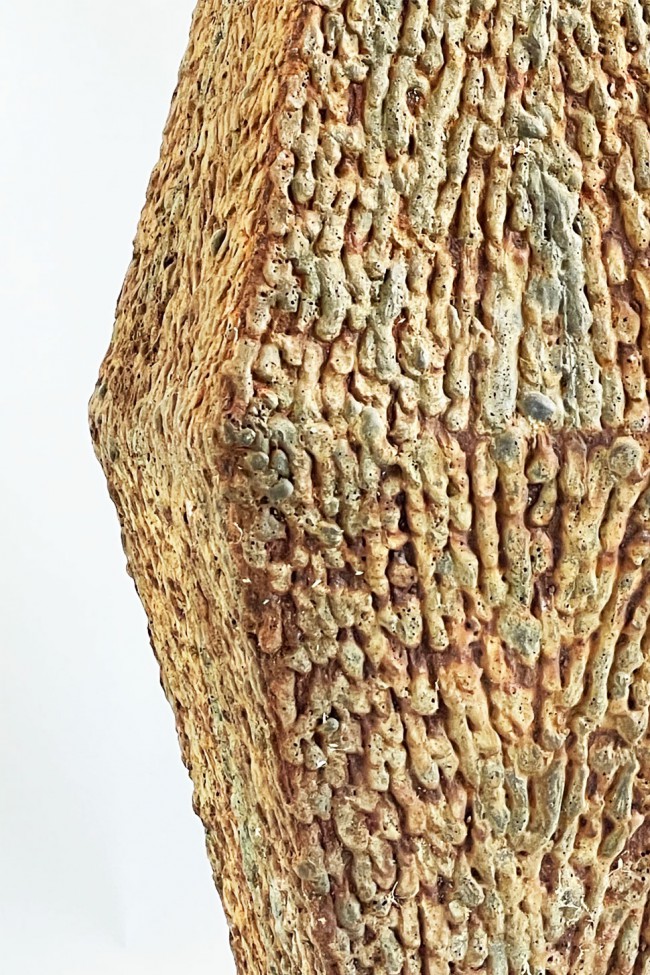 Monumental conical metal vase. Brutalism.
Dimensions: H 49
Price : Sold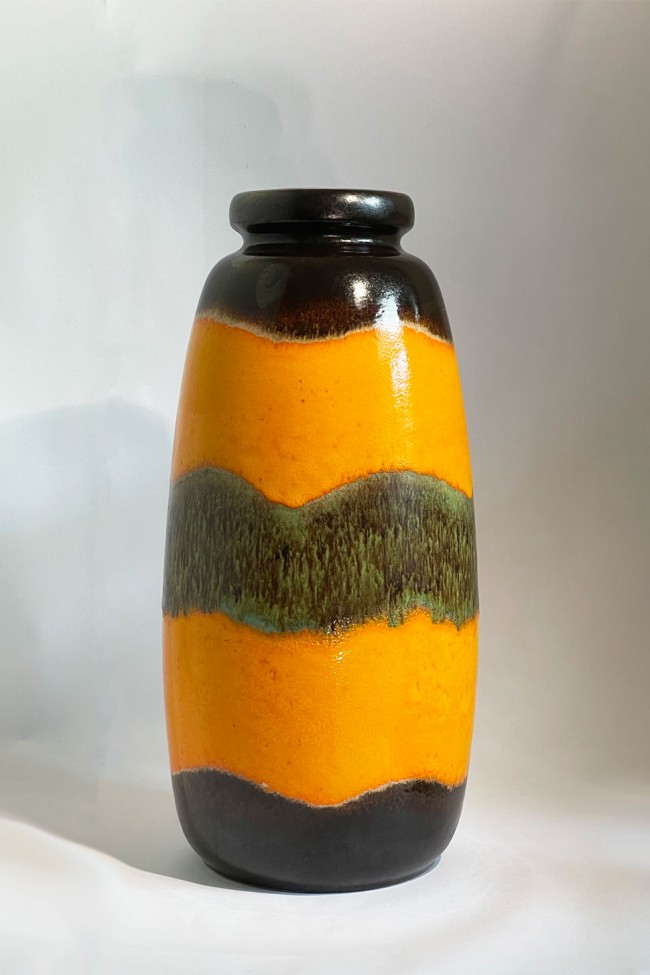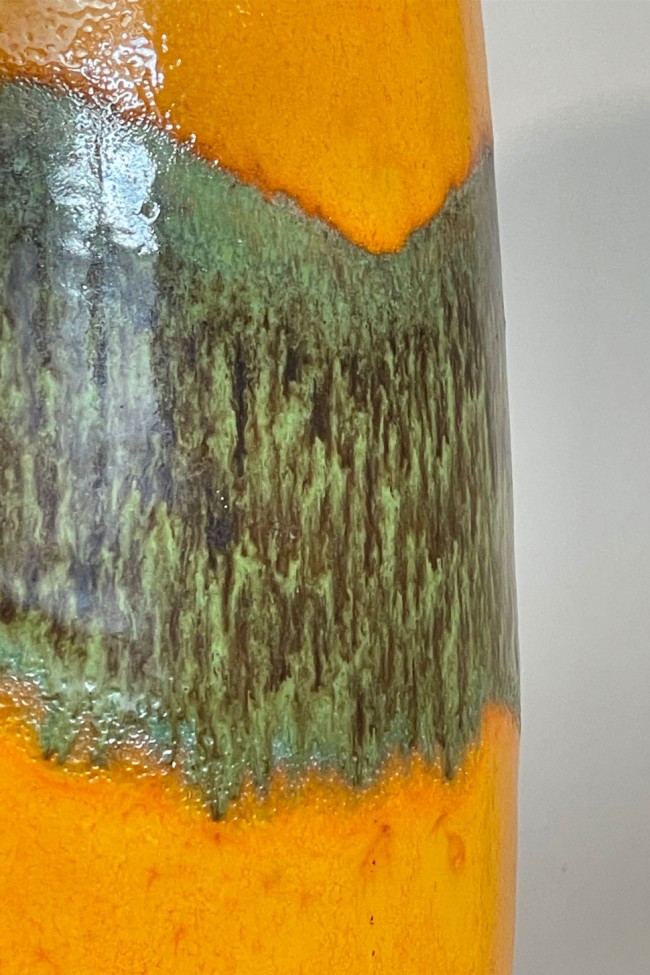 Large floor vase with orange and brown. West Germany.
Dimensions: H 47
Price : € 120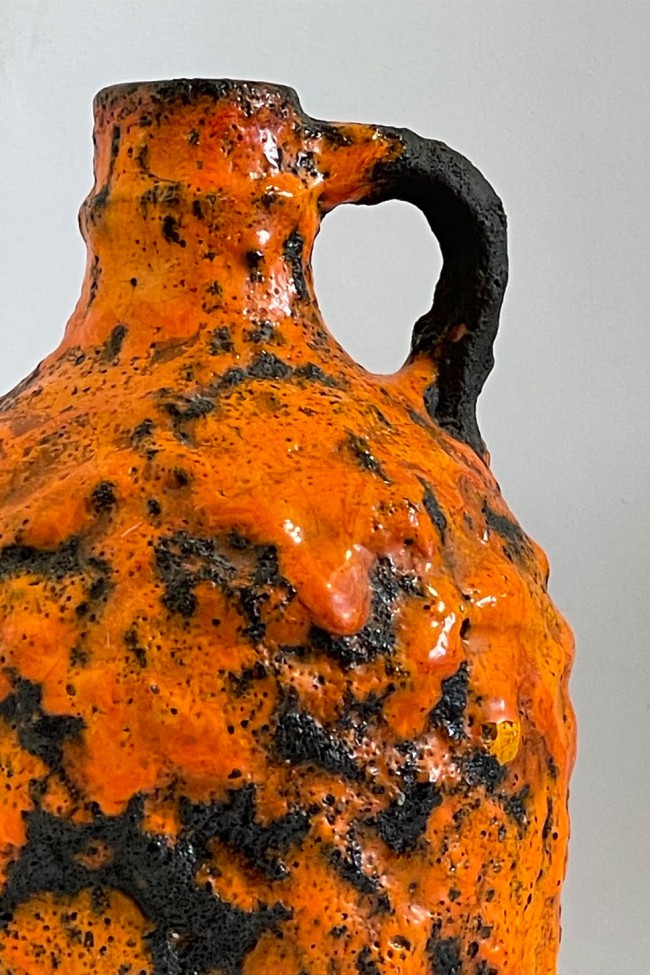 Bright orange fat lava jug,
Dimensions: H 30
Price : sold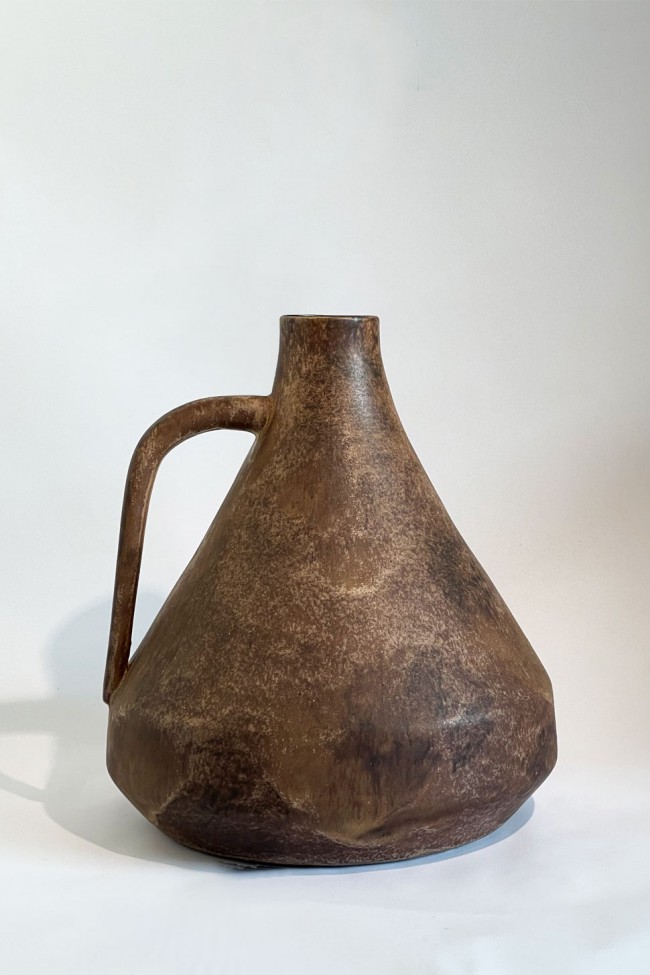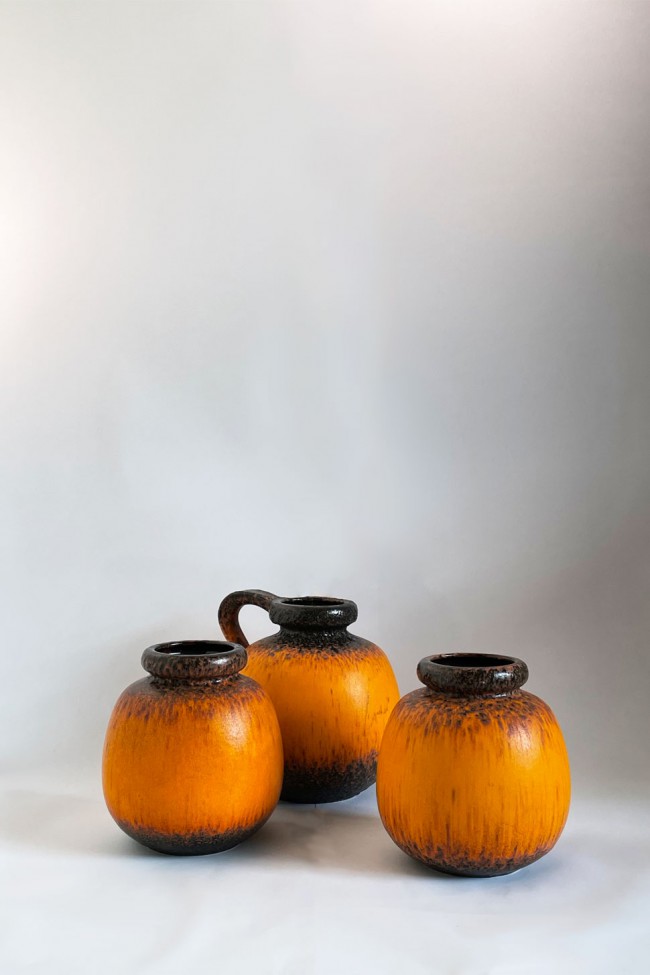 The brown vase with handle reminds us of primitive art.
The matte glaze is attractive. Signed Ceramano.
Dimensions: H 34
Price : sold
Three small vases with gradient color from brown to orange, one with handle.
Dimensions: H 22
Price 3st : sold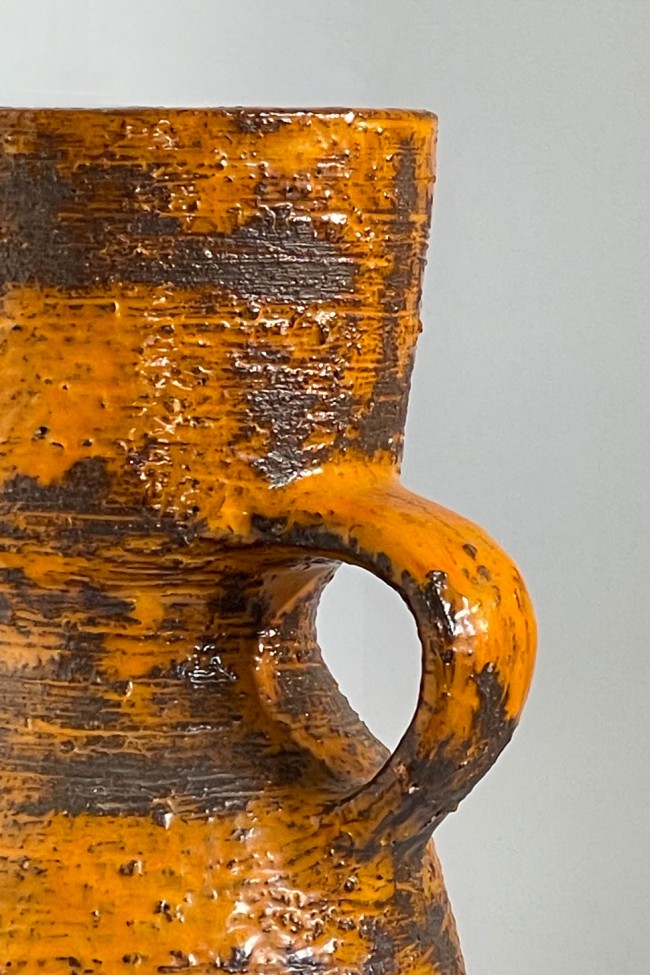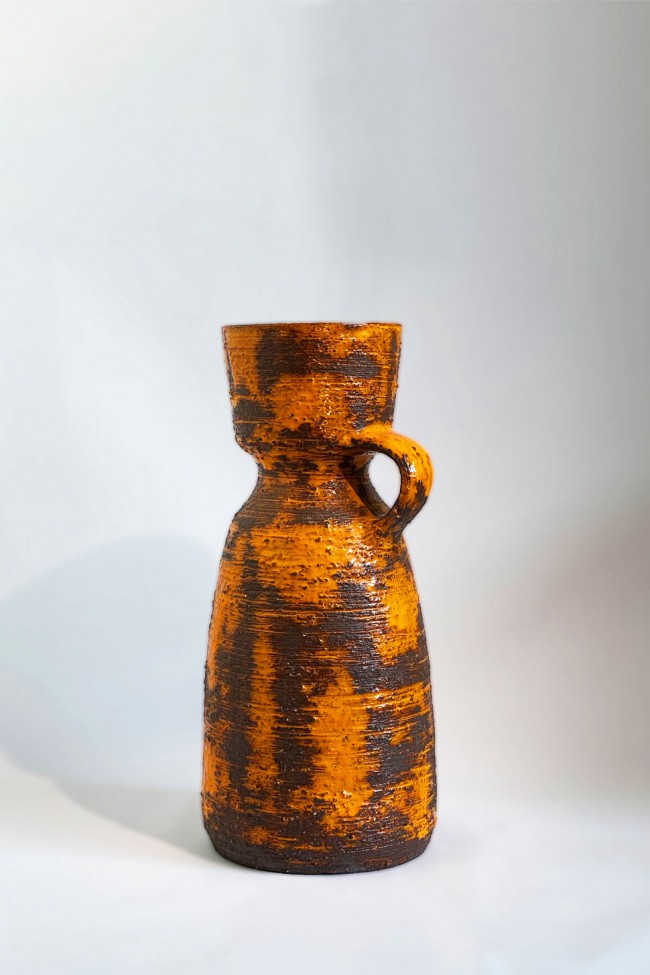 The brutalist structures were popular in the 1970s. And now again.
This vase is an inbetweener : fat lava and camouflage.
Dimensions: H 42
Price : sold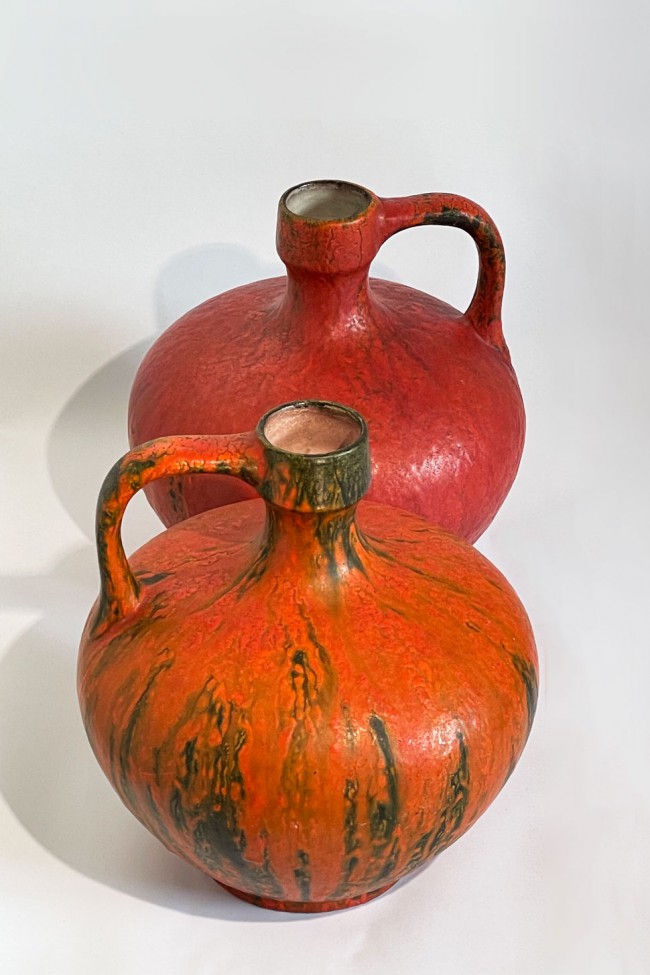 These two are the ones that most resemble a pumpkin in color scheme.
Dimensions: H 25
Price : sold