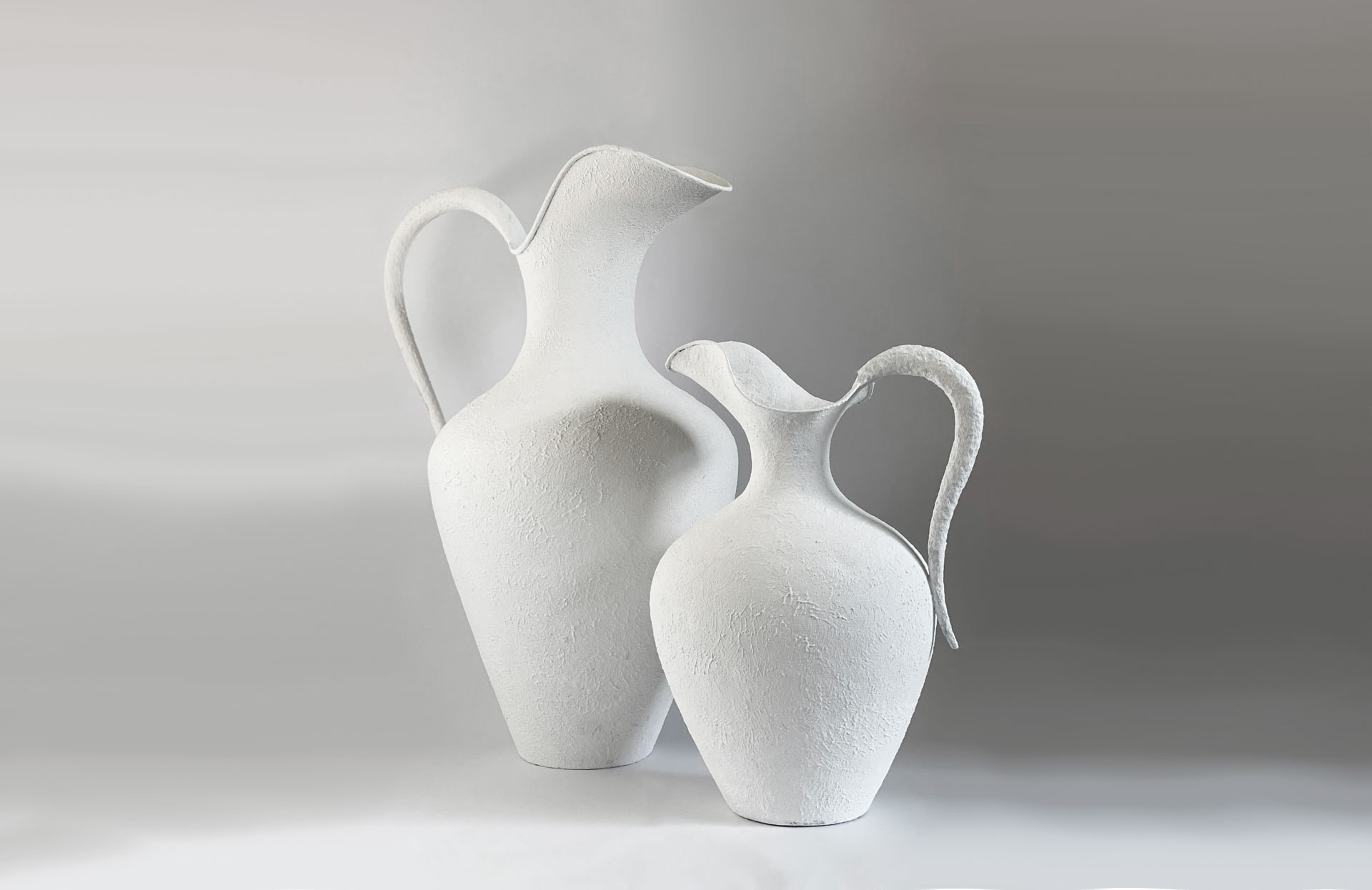 White things
In the style of the French 1940s, Cecil Beaton would love to see it.
Elegant monumental jugs of hammered copper that now have a gypsum-like feel.
For more information you can contact us by mail or by phone +32 3 222 94 84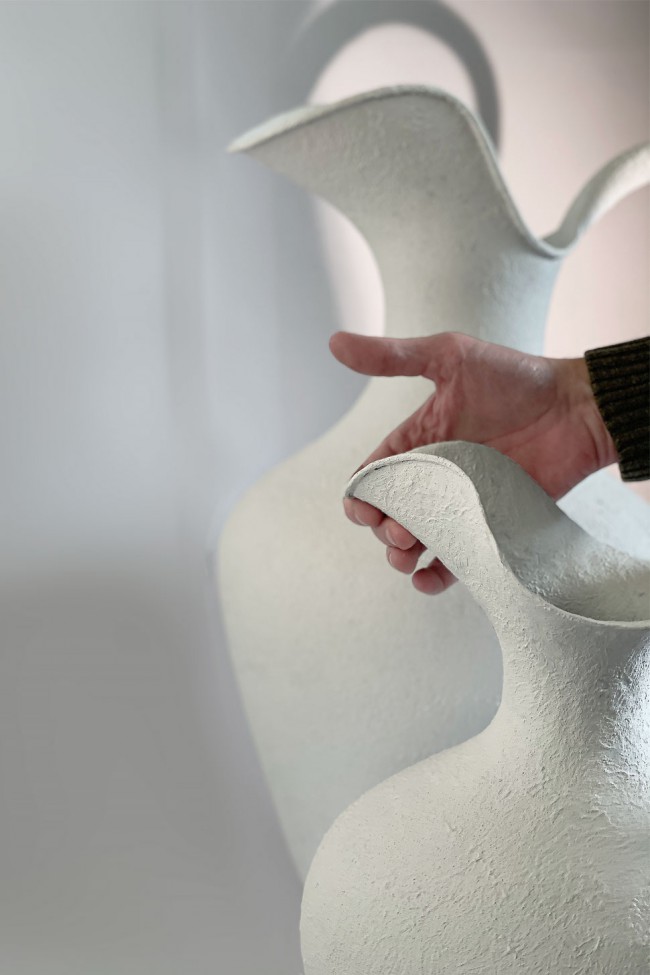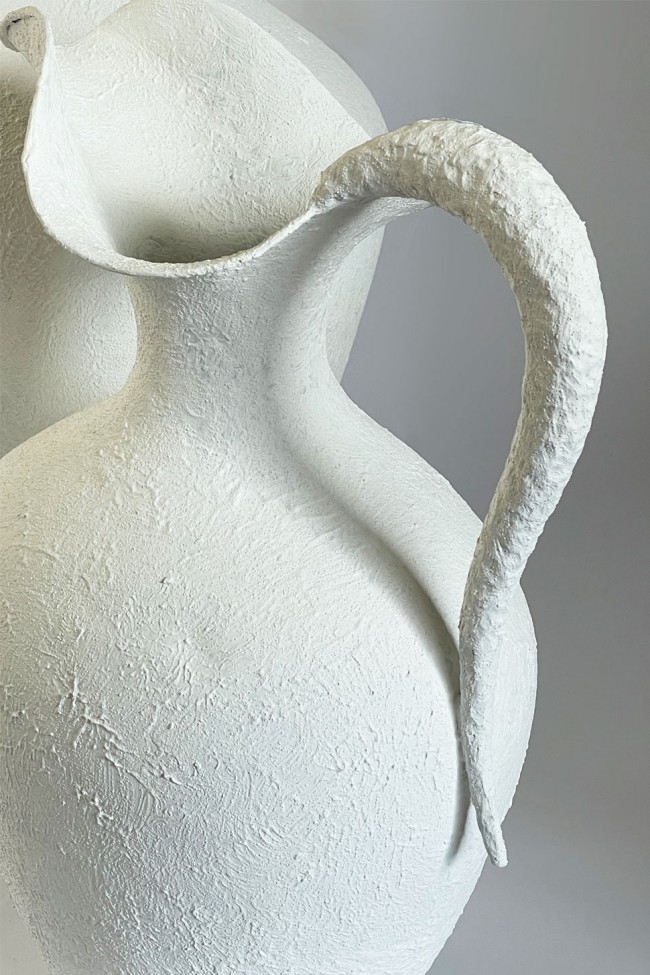 The white white white makes them a sculptural object that fits everywhere.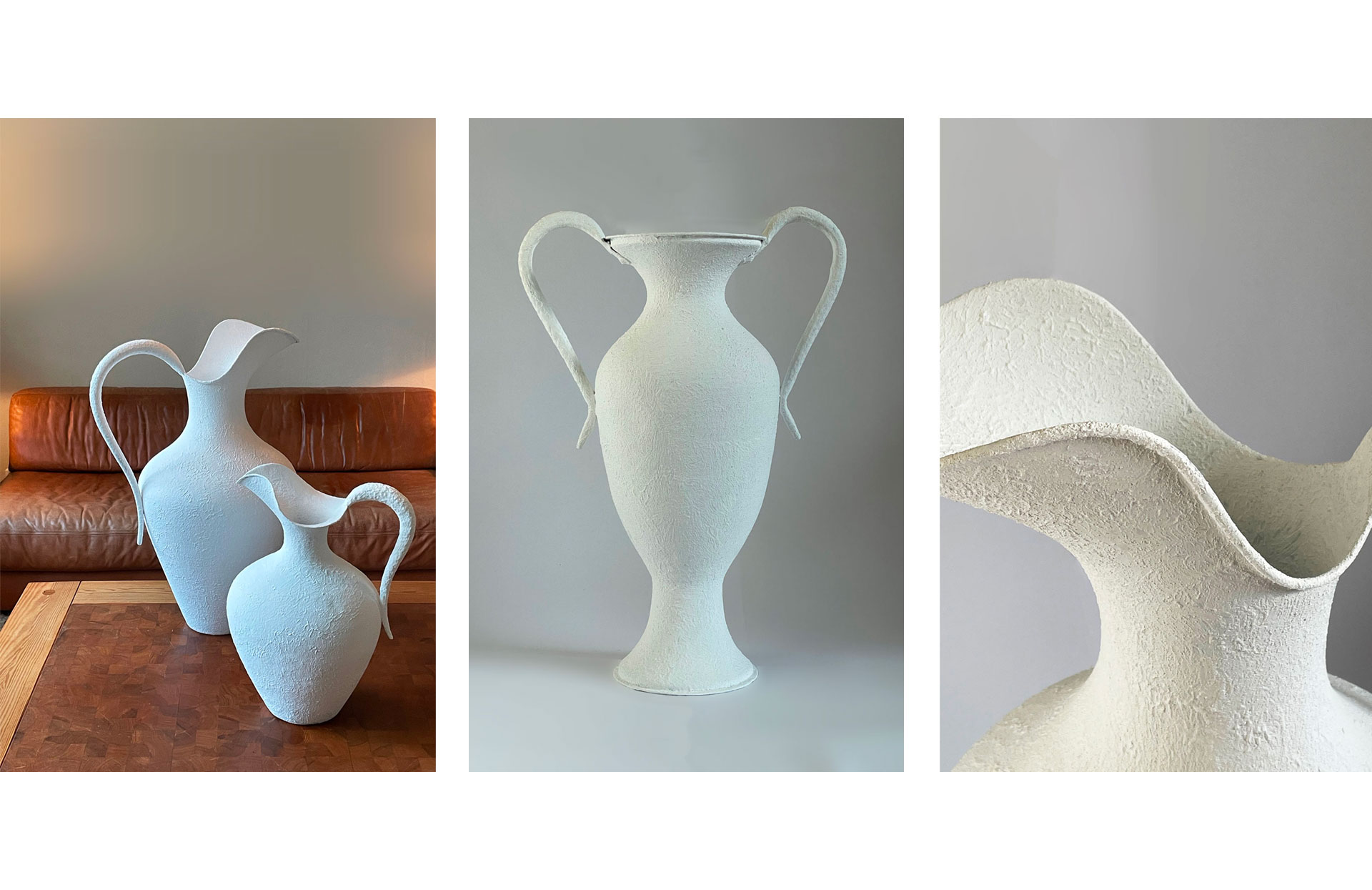 Dimensions: Large white pitcher, H 66cm
Year: 1940
Price: € 230
Dimensions: Smaller white pitcher, H 46cm
Year: 1940
Price: € 200
Dimensions: Vase with two handles, H 51cm
Year: 1940
Price: € 180