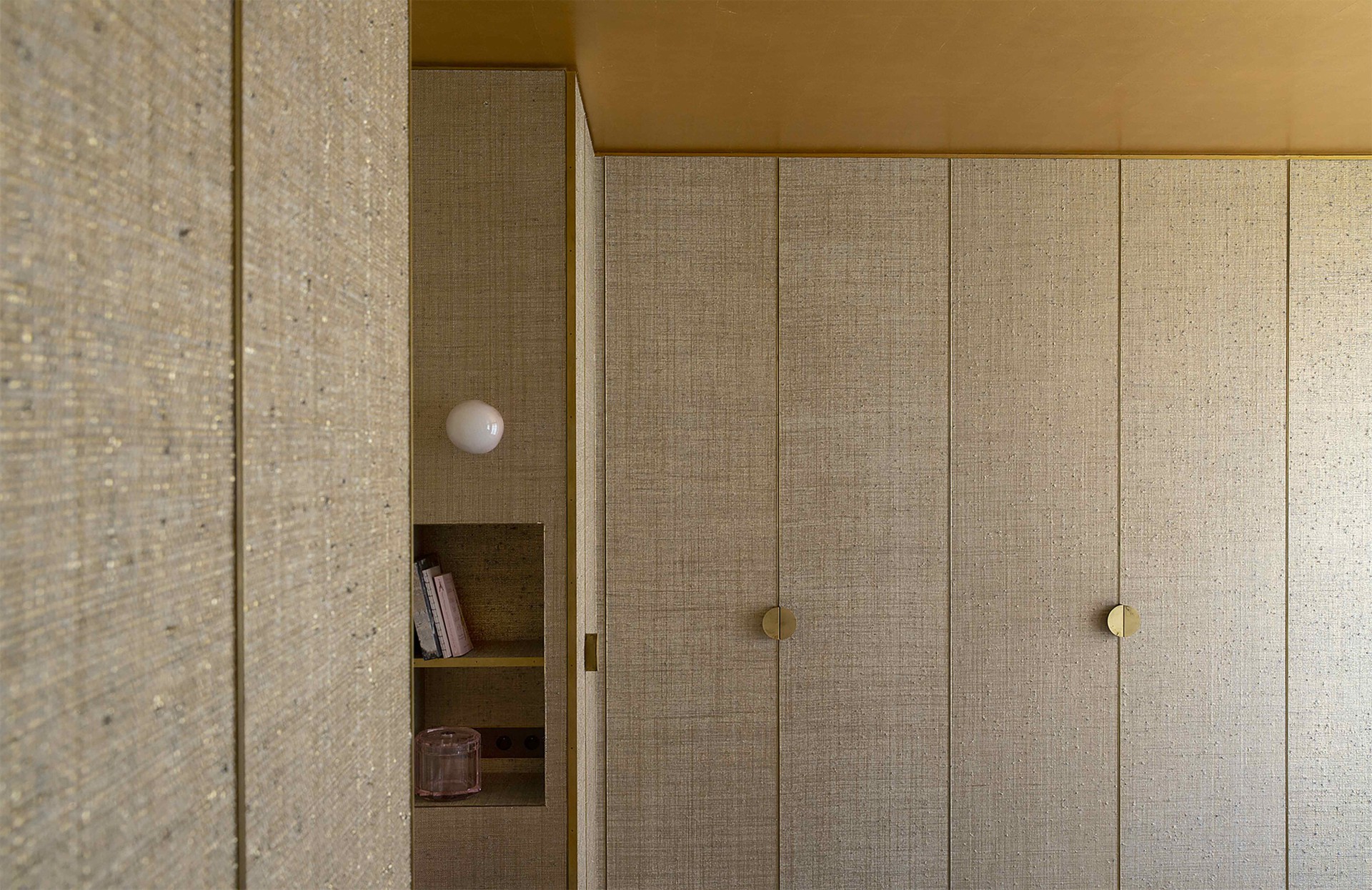 Lammekens
This residential dwelling is situated on a car-free street in Antwerp's city centre. When the occupants looked at my website, one thing stood out to them especially, namely that I'm a good listener. That is why they invited me for drinks on the terrace of their courtyard garden in the summer of 2018. They presented me with a selective wish list: rounded shapes, warm desert tones, sustainable materials, natural wood (cabinet) doors, linen wallcoverings, a lot of storage space and a maintenance-friendly design.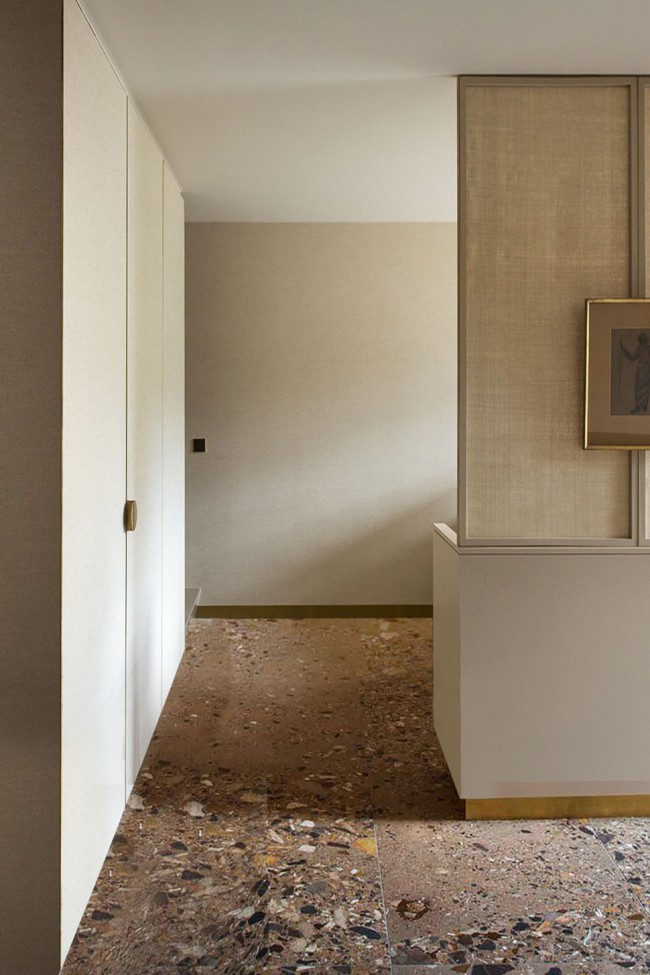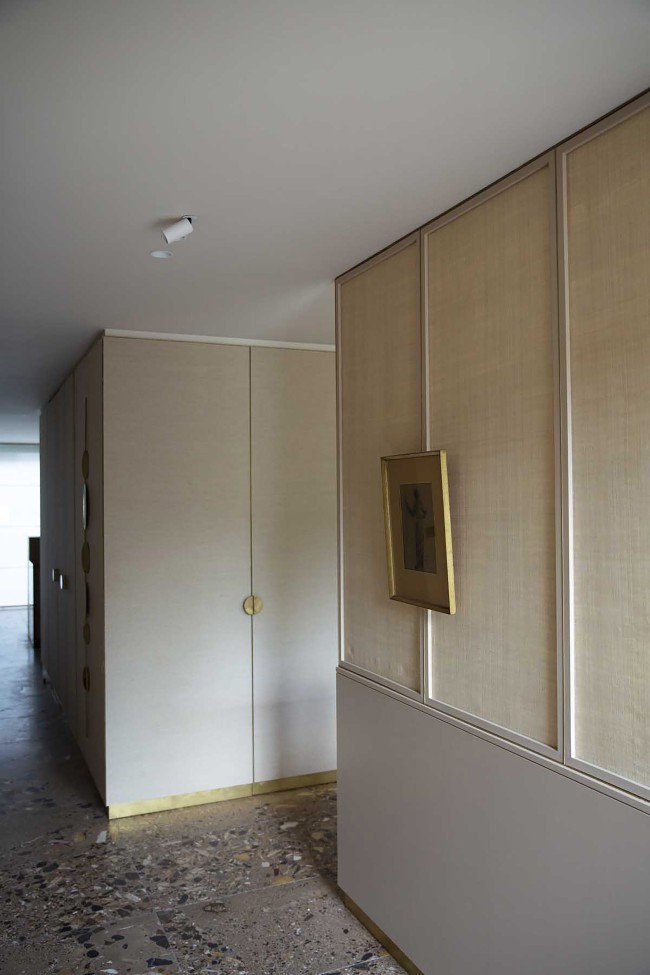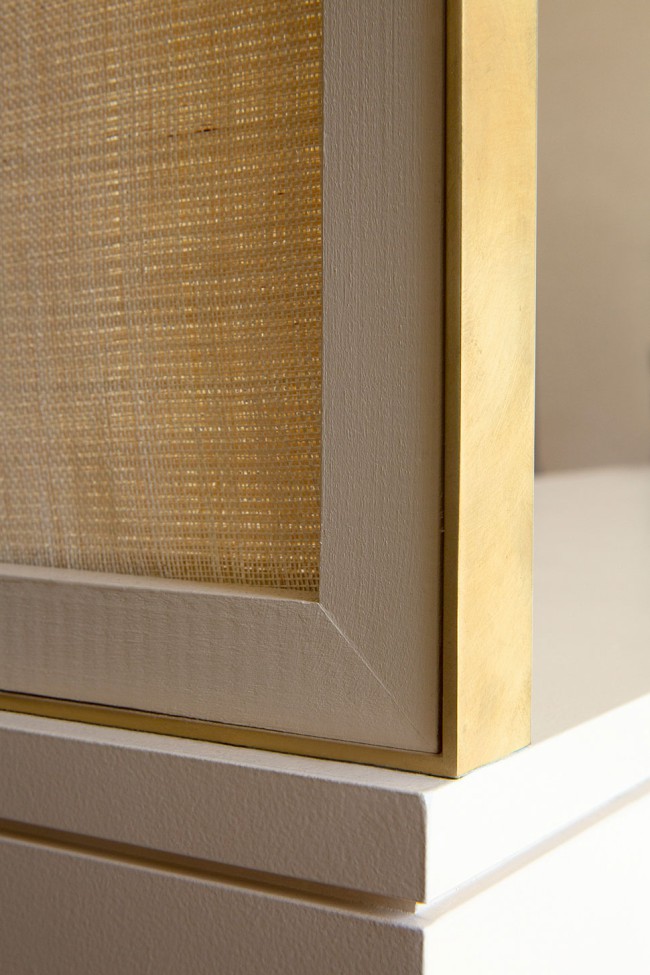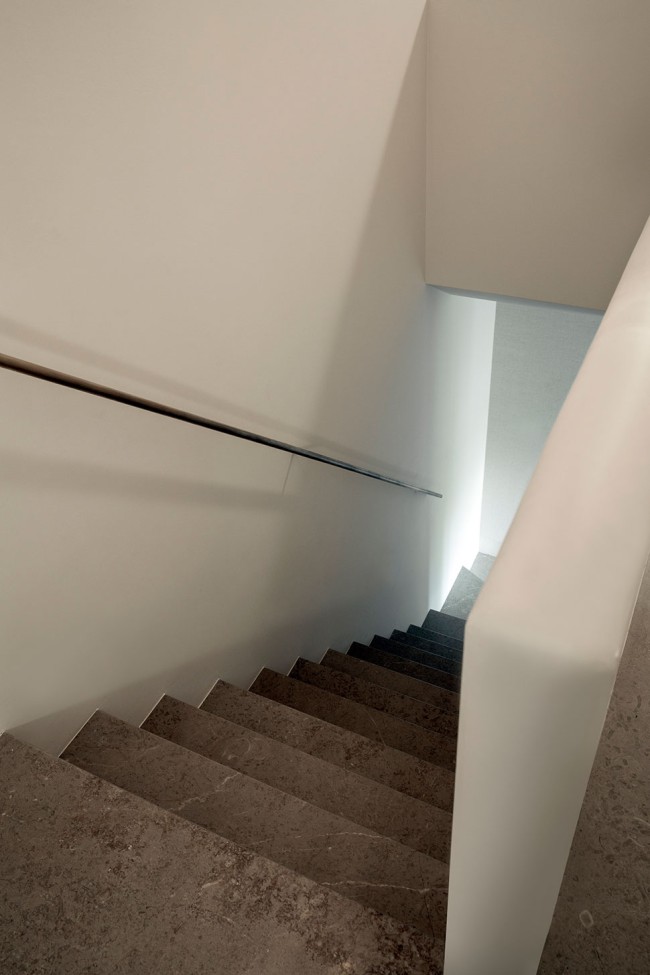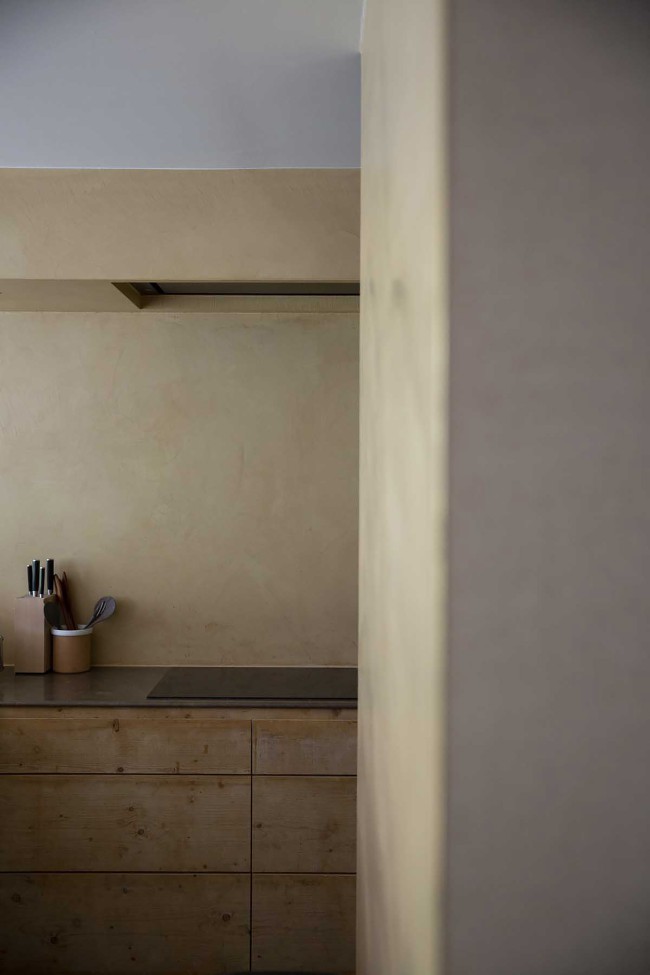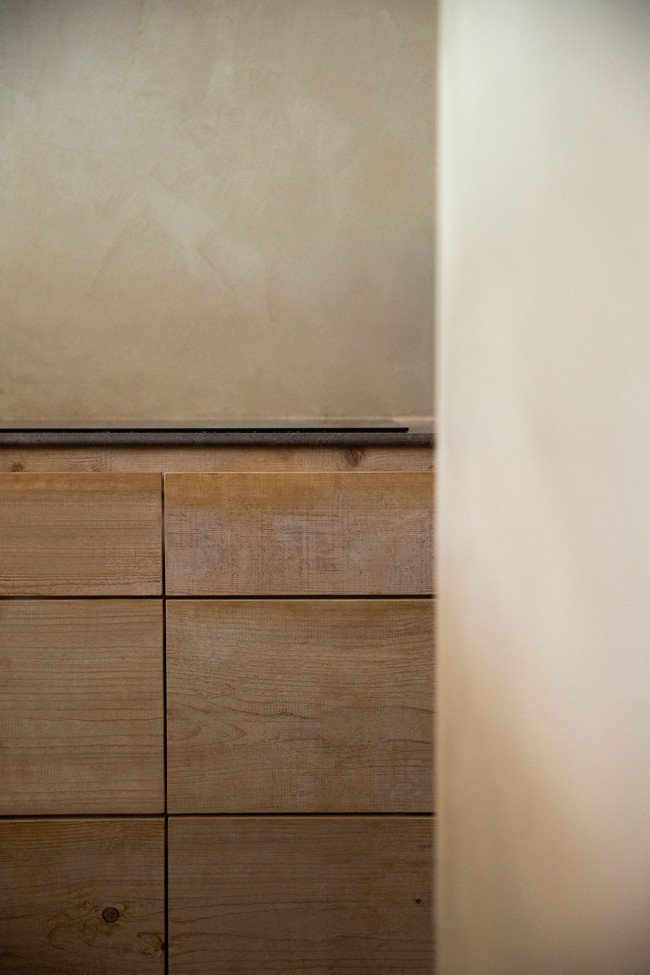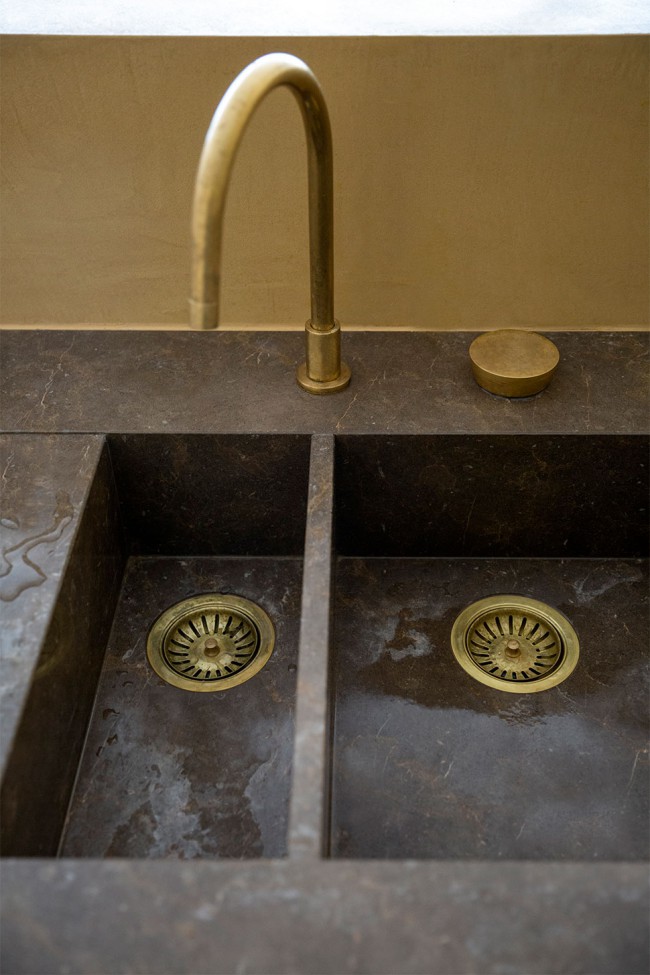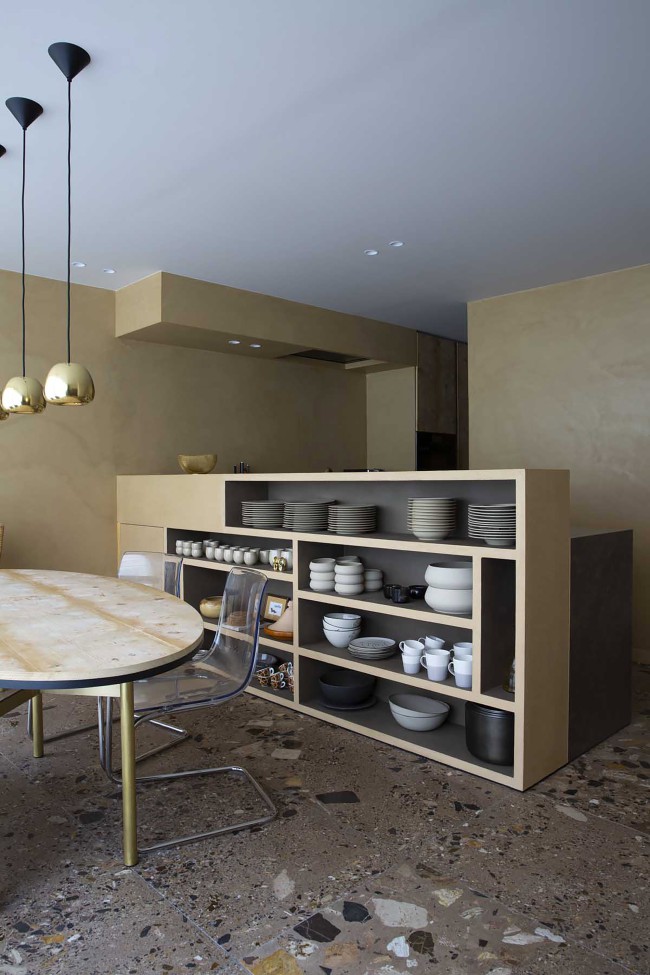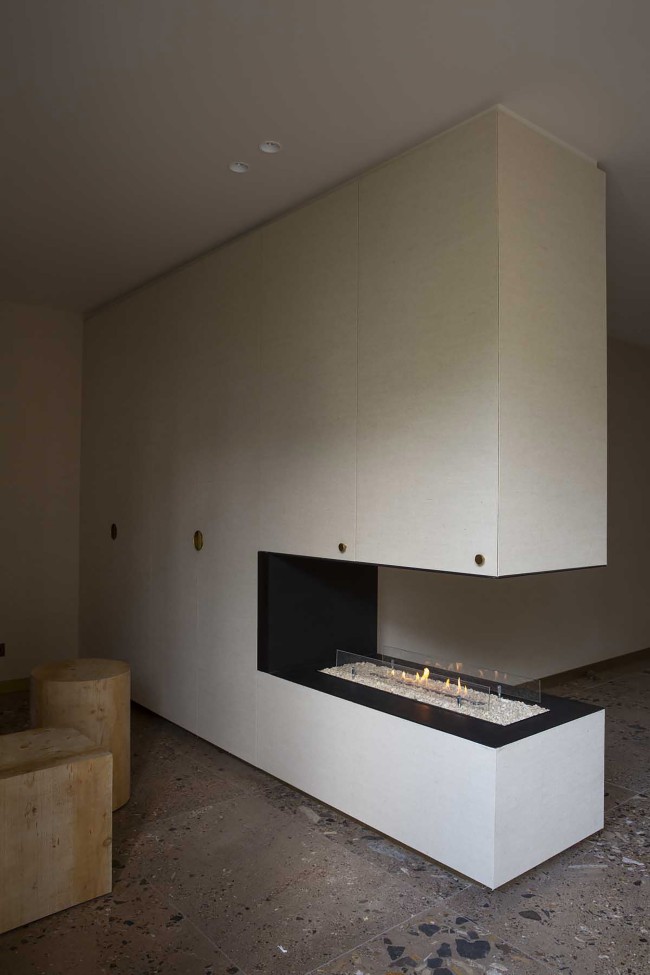 After signing the agreement, we set to work based on their wish list. We started to strip the building on 1 April 2019, working to a very tight time schedule. In fact, our schedule was so tight that we even finished earlier than anticipated. The client was able to move in at the end of November 2019. The images show we were able to fulfil almost all of the client's wishes.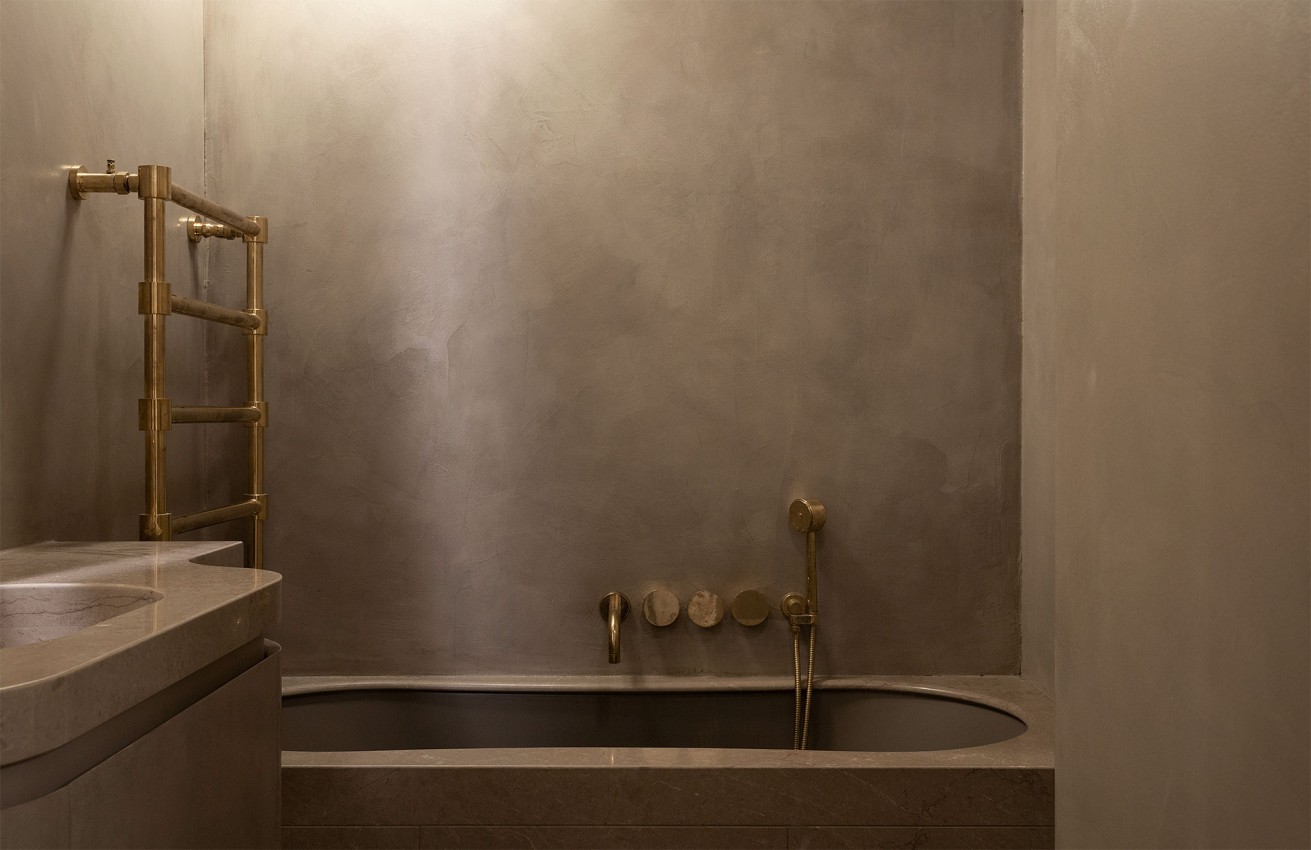 "Thanks to Lene's expertise and empathy, I was able to create the paradise of my dreams"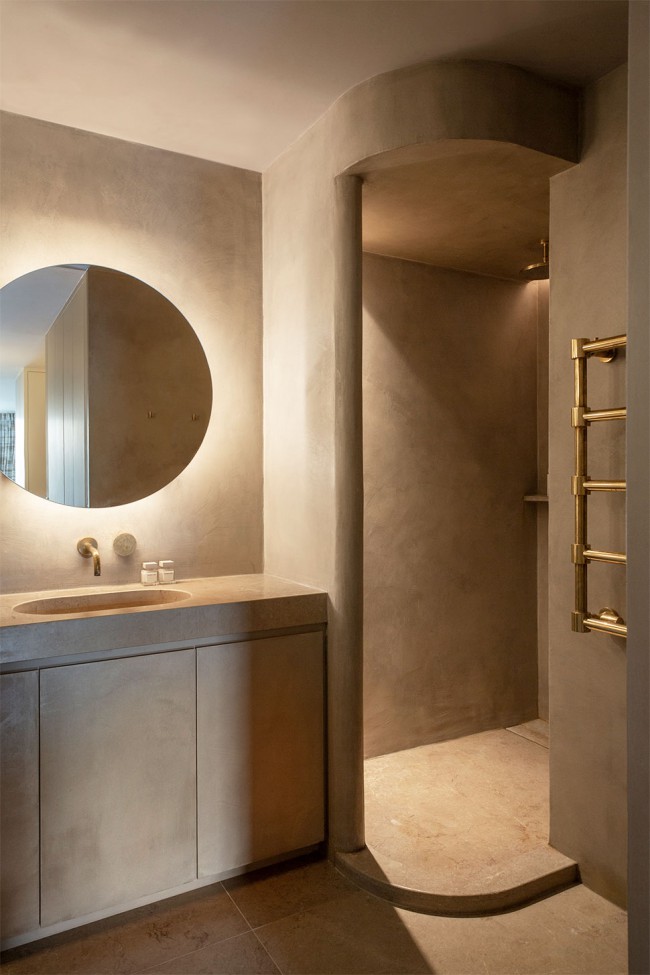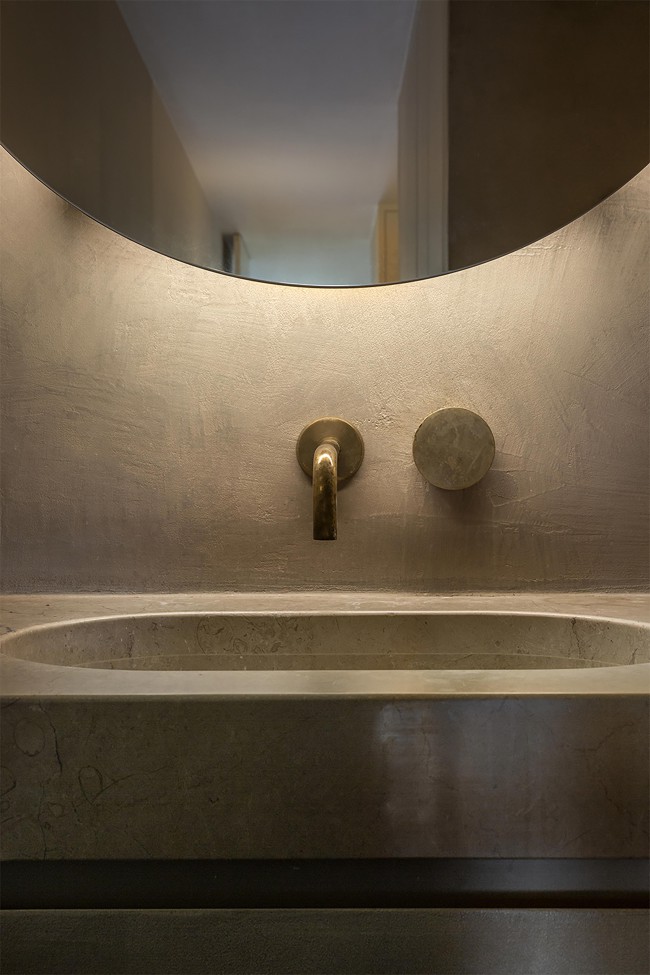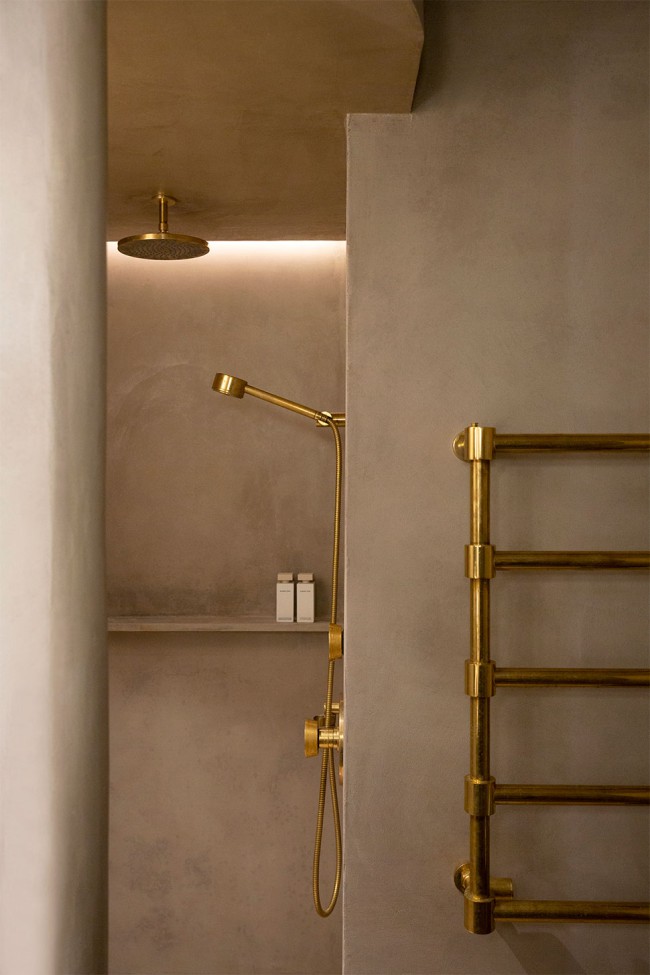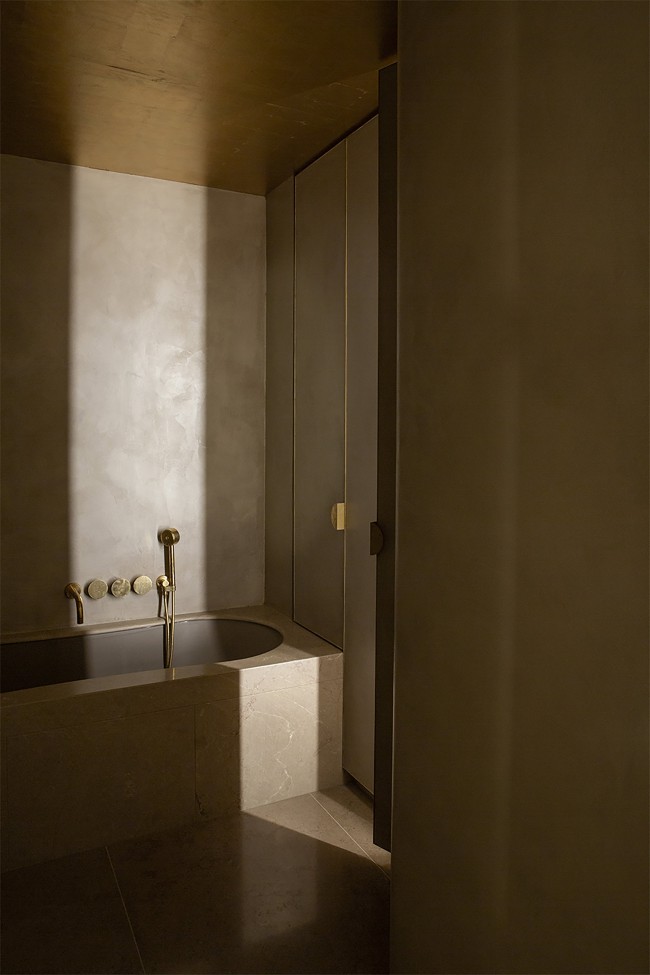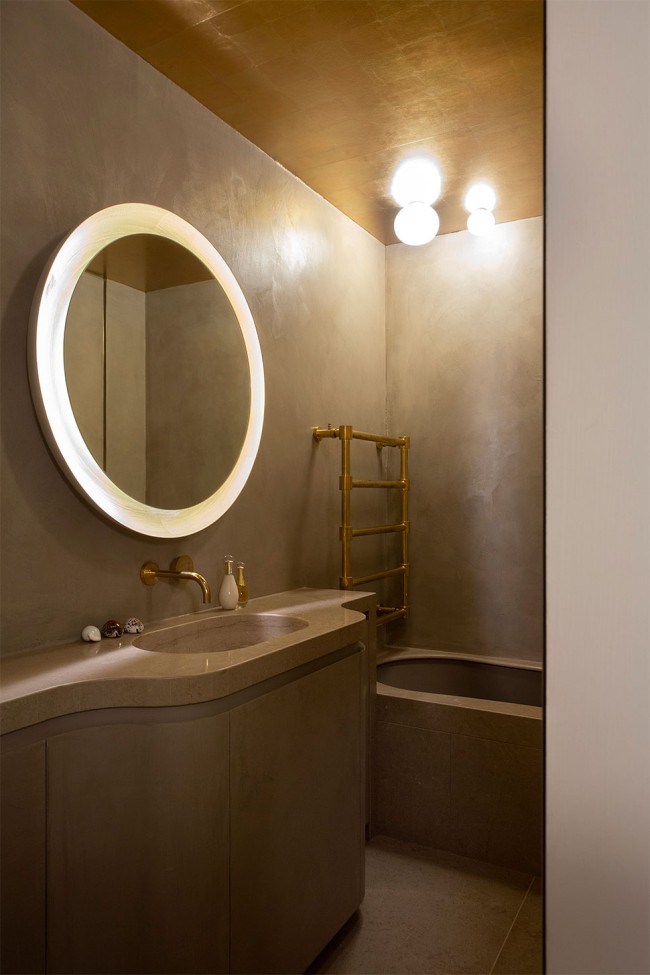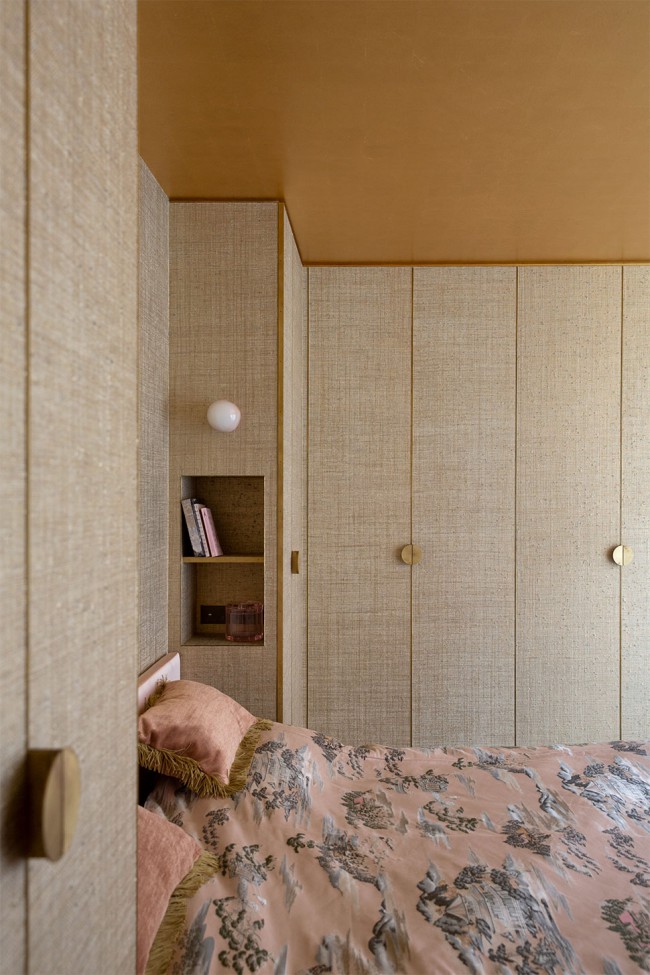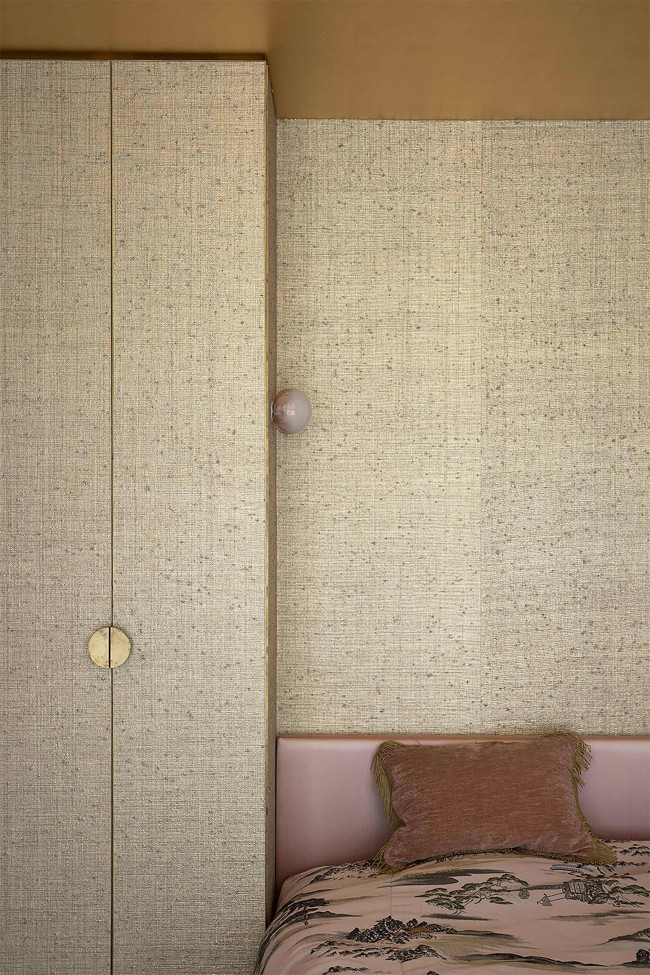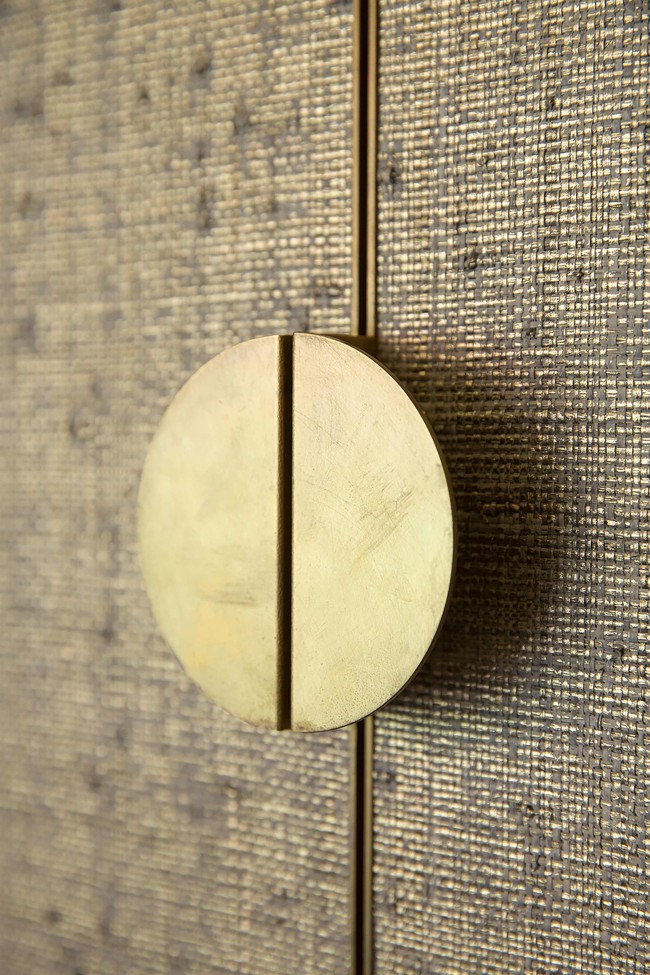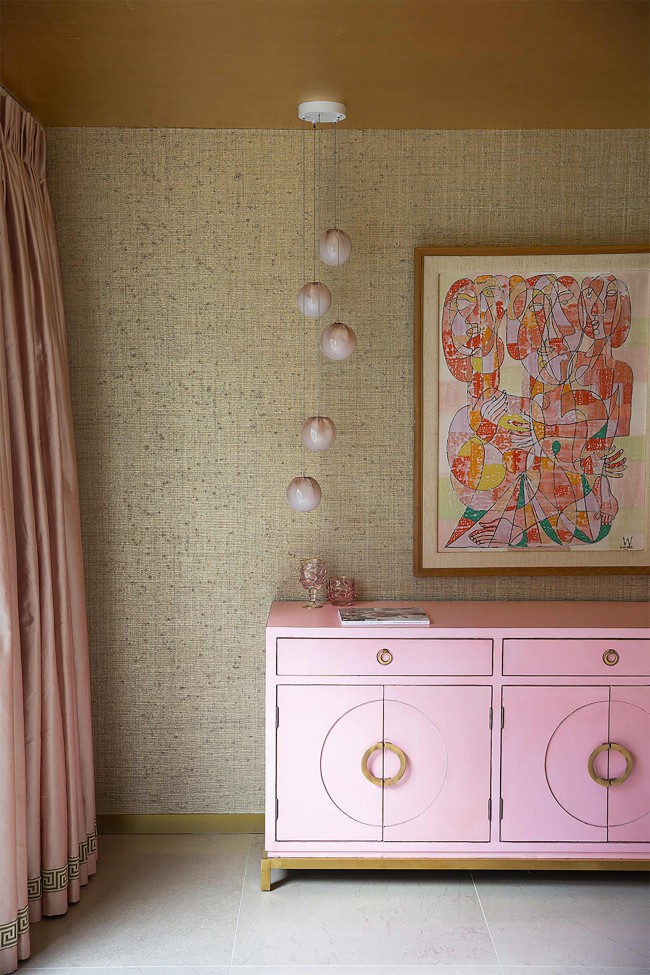 "We selected all the materials and colours with great care and attention to detail. Natural stone in fascinating earthy tones, Mediterranean stucco, linen wallpaper, furniture made from authentic reclaimed pine boards from a cheese producer and gold-coloured details. Every day I realise how fortunate and grateful I am to be surrounded by such beauty in my own home." – Client
Photography: Diane Hendrikx