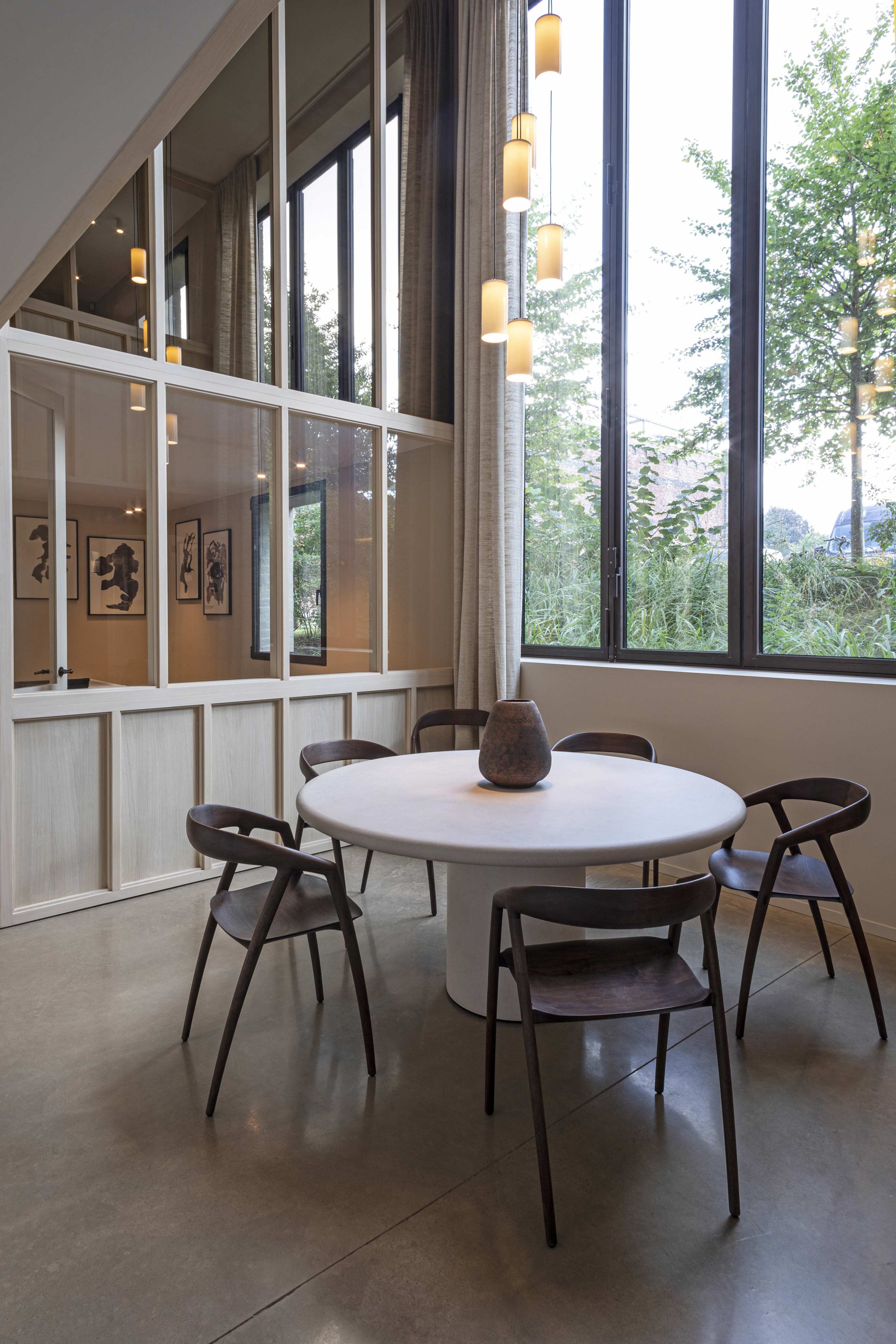 PROJECT FOX
For this customer we have already designed a residential home in Schilde and an apartment by the sea. So, it was a great pleasure for us to again receive the trust of guiding them in their next challenge.
This project consists of designing and implementing the new offices for the client.
The beautiful site 'Kanaal' in Wijnegem was chosen as the location for these offices. More specifically the 'Cubes', designed by Bogdan & Van Broeck.
A location that entails a lot of regulations and requirements. This, in combination with a high time pressure, creates a challenge that we do not shy away from, but are even happy to take on.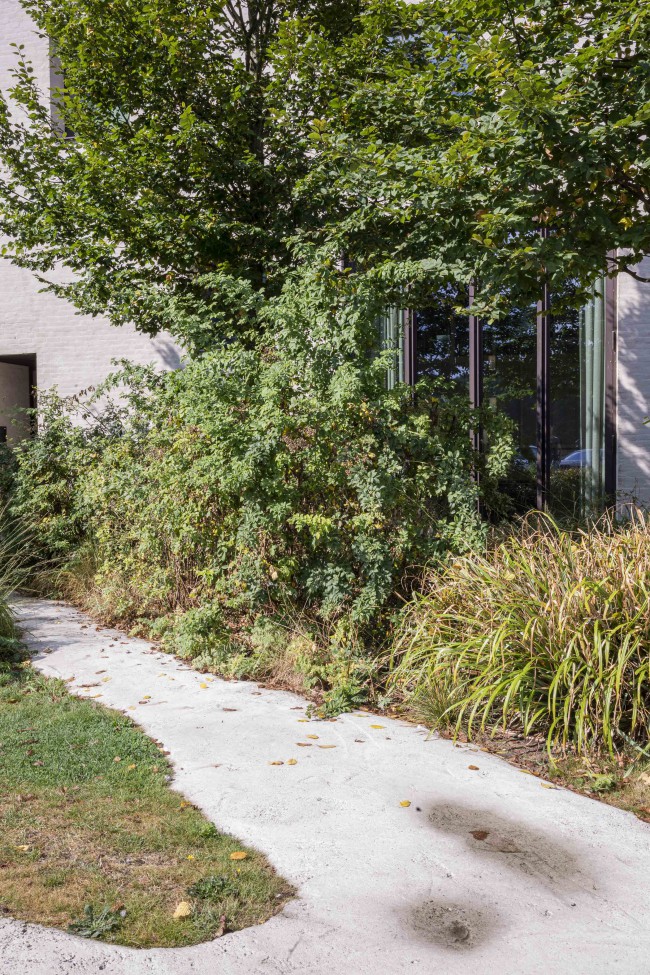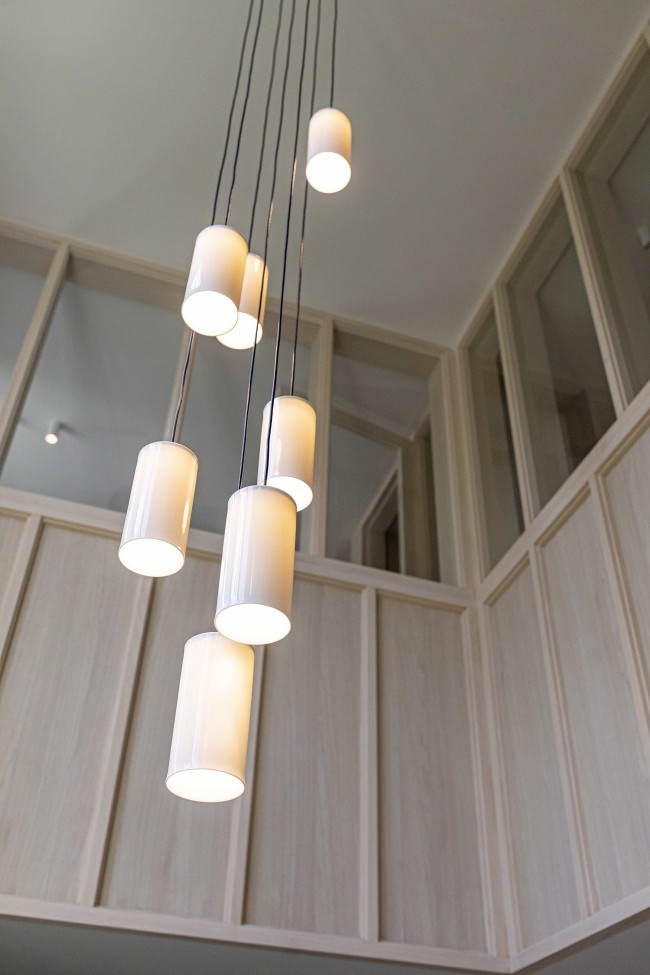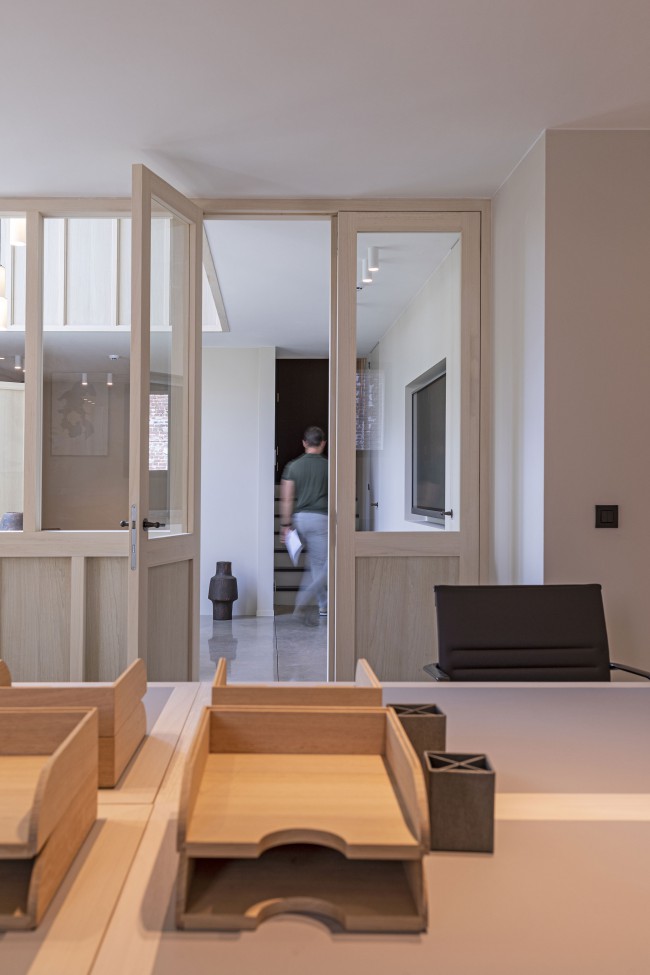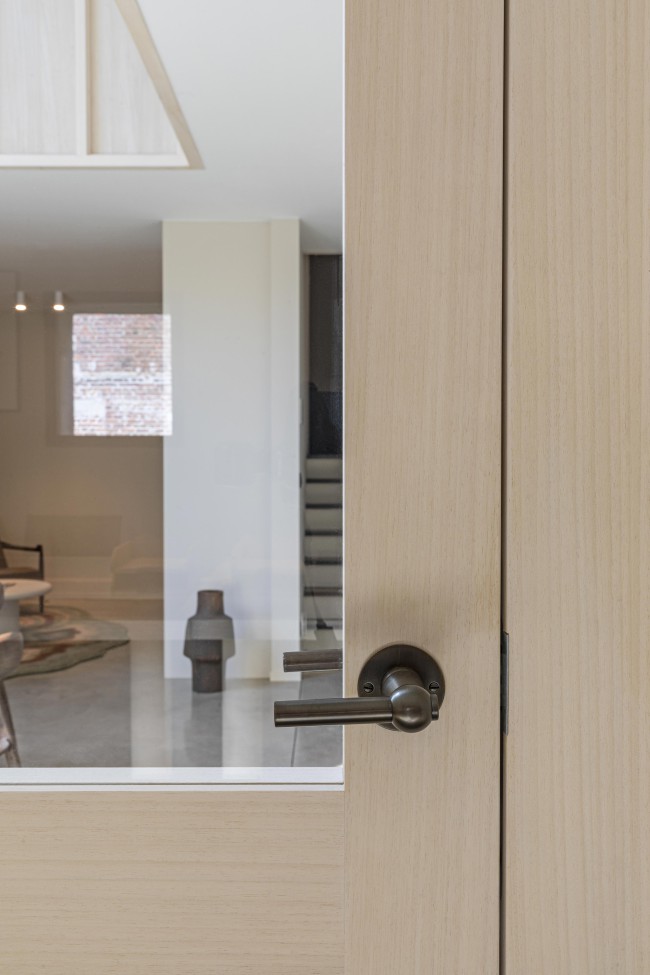 The atrium over the two floors was realized with glass and mirrors to allow sufficient light to enter the offices above, and to increase the space.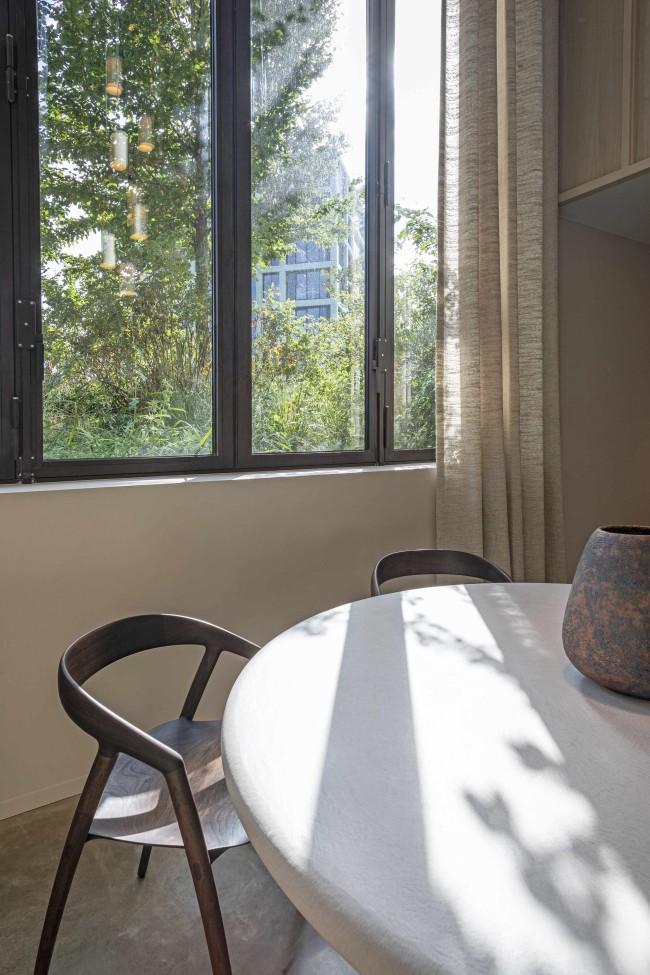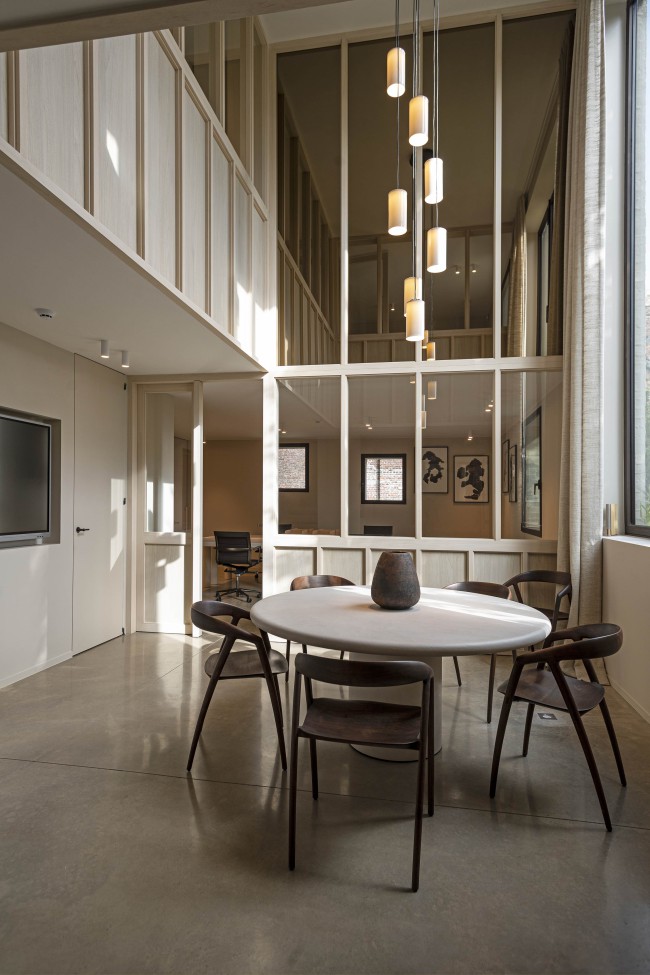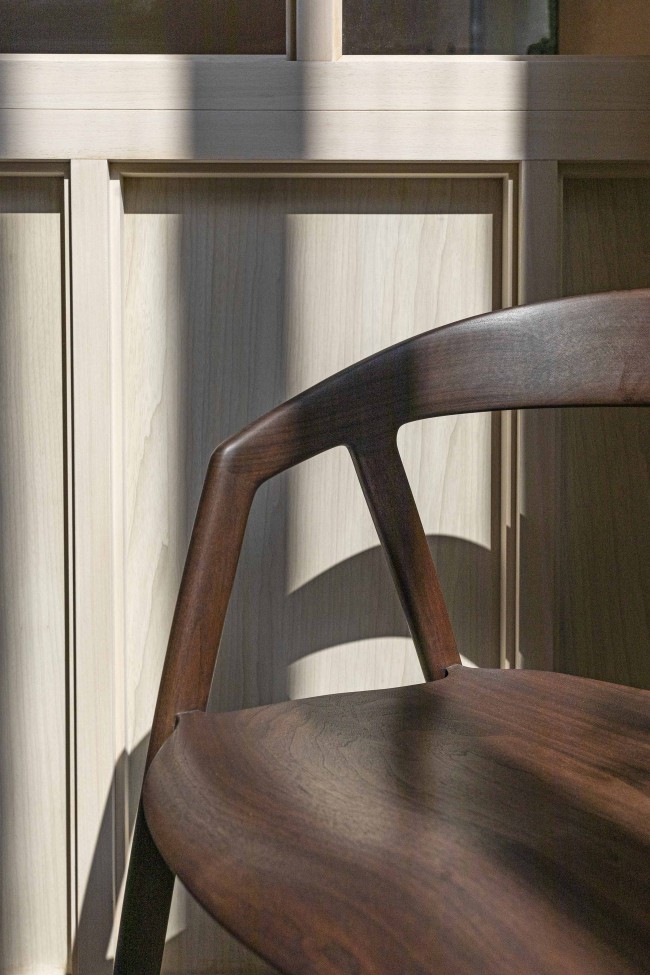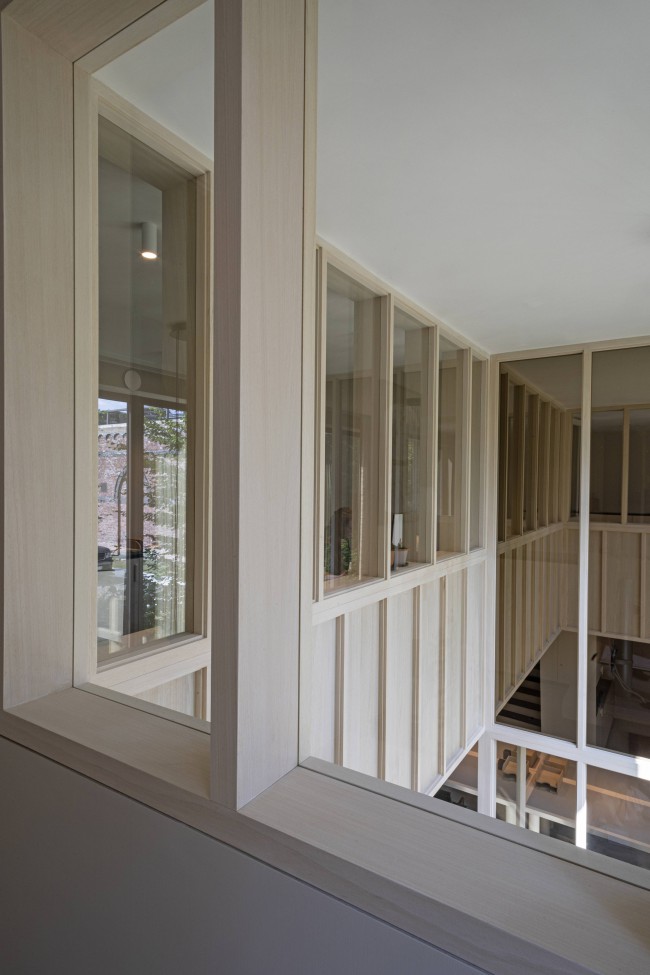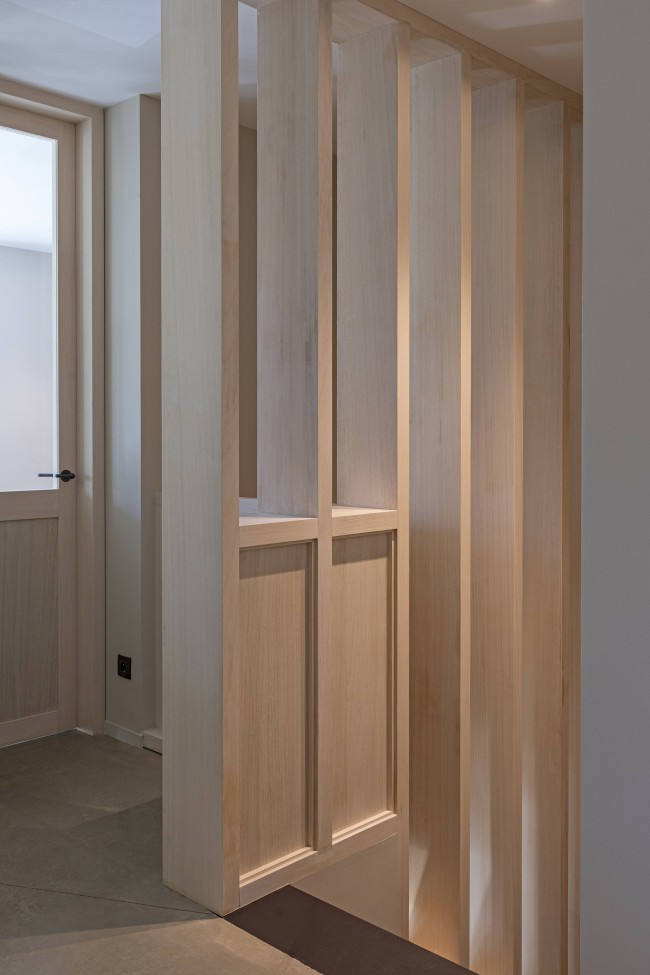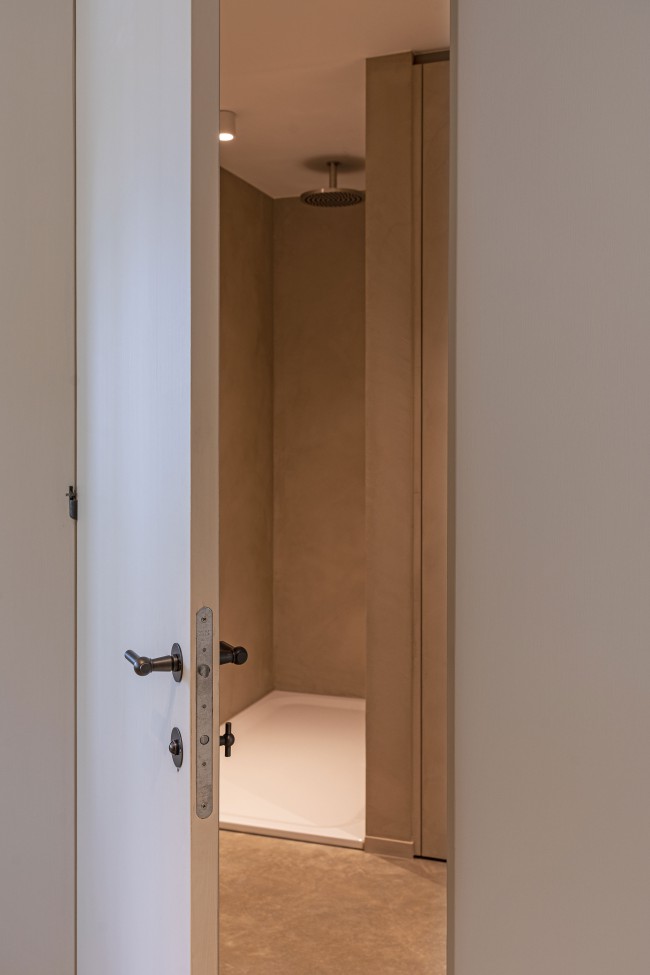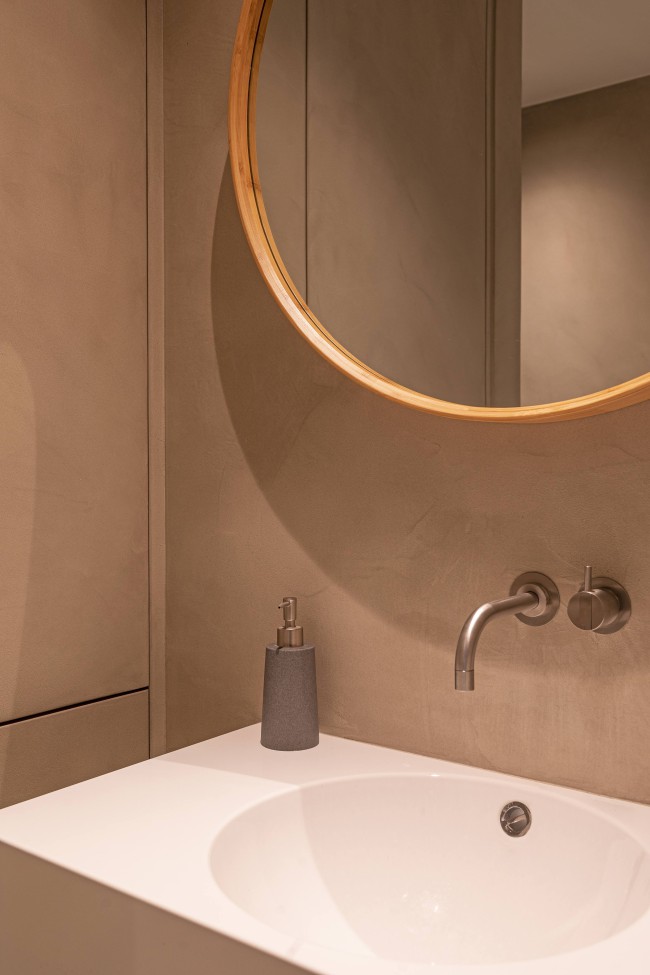 We encountered many difficulties when following the strict regulations regarding acoustics and contact noise to other units, so we deduplicated all floors, partitions and false ceilings. It was not permitted to hang installations directly on the existing walls and no cutting was allowed in the walls. We solved this by concealing all techniques in our partition walls or installing additional walls to install all the taps.
We installed an atrium to make the unit more spacious and to draw in more light on the first floor. We had the whole atrium covered with panels made of solid Ayous and Framiré veneer in combination with bronze mirrors. The painters have carried out many tests to treat the panels to prevent yellowing.
The result is a pleasant spacious workplace in which the atrium has become a central meeting point. The paneling of the walls gives a luxurious appearance, structure and tranquility to the room and the subtle use of mirrors reflects light deep into the room. It has become a nice place to work with a beautiful view!
Within this project we were formally inspired by the realizations of Studio Mumbai.
Photography: Marcel Lennartz