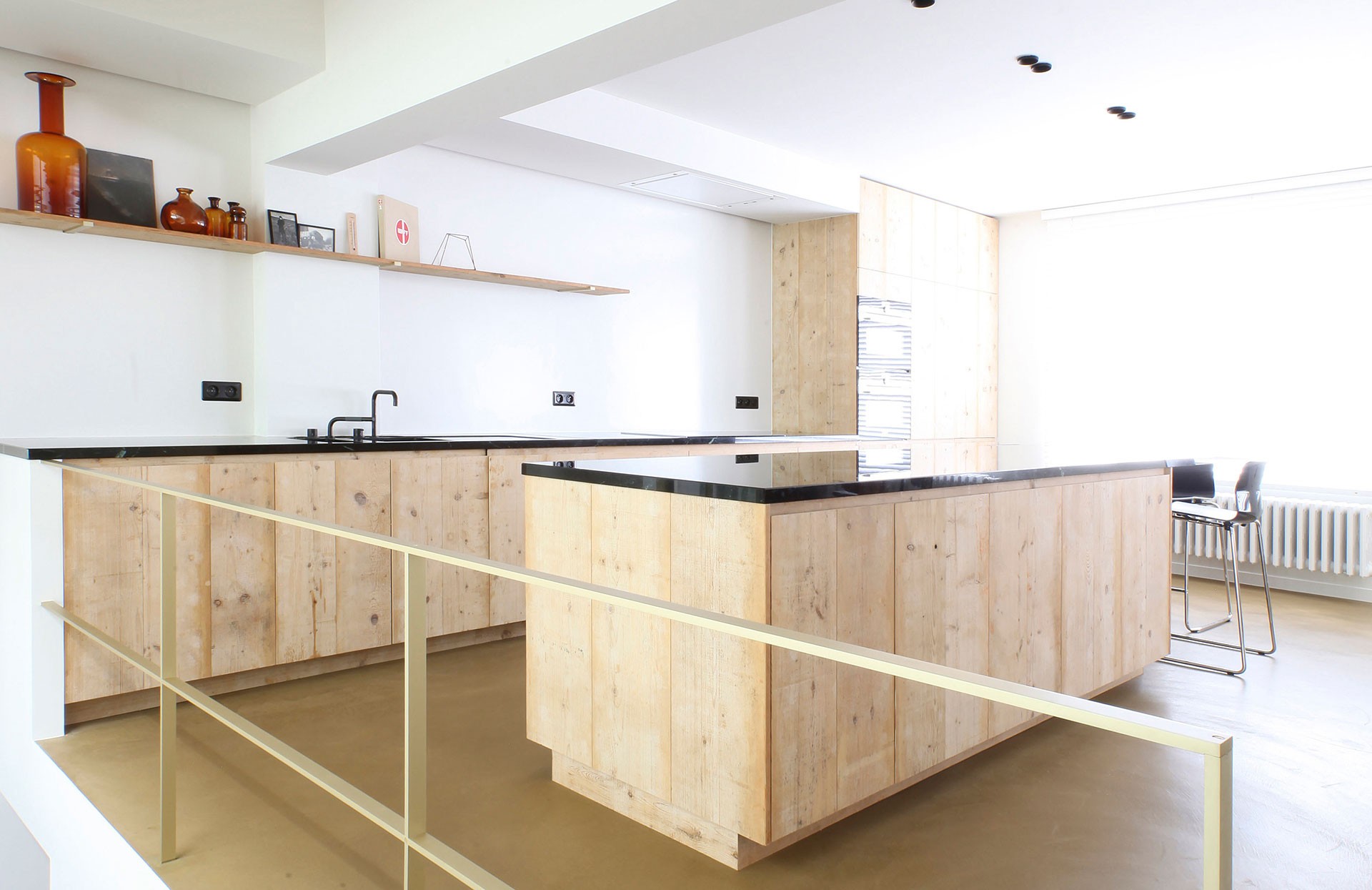 Project Lichttoren
To connect the two apartments, we opted to extend the lightwell (which was usually dark and grey) to the upper floor. As a result, the top floor unit was no longer split in two. The lightwell guides your gaze upwards when you walk up the staircase from the fourth to the fifth floor. The bedrooms are on the fourth floor, the living area on the fifth floor. The client was adamant that we used Jura – a material that was very popular in the eighties – around the chimney. We used old, salvaged planks from cheese maturing rooms for part of the cabinets, floors and kitchen. The rough appearance of these planks contrasts nicely with the green polished marble that the client chose for the kitchen.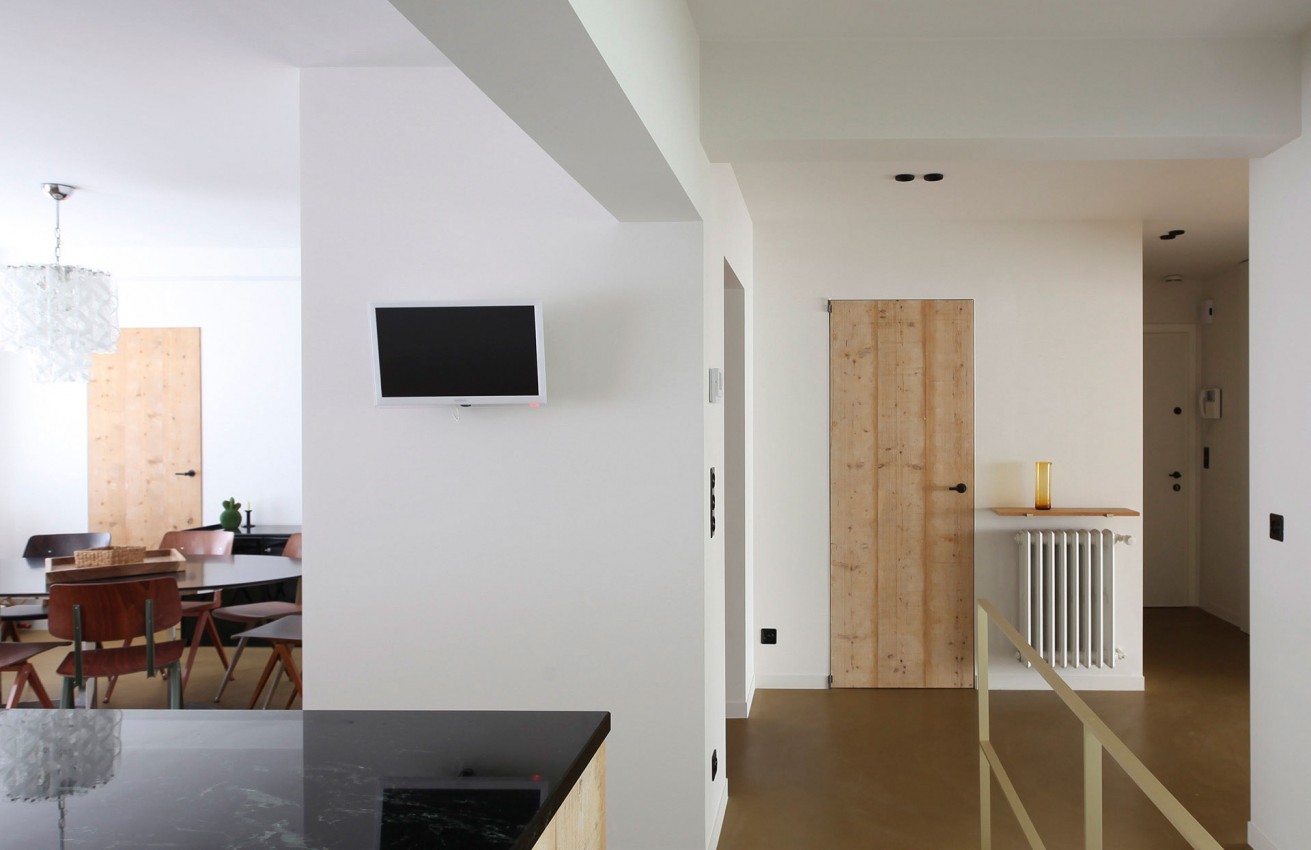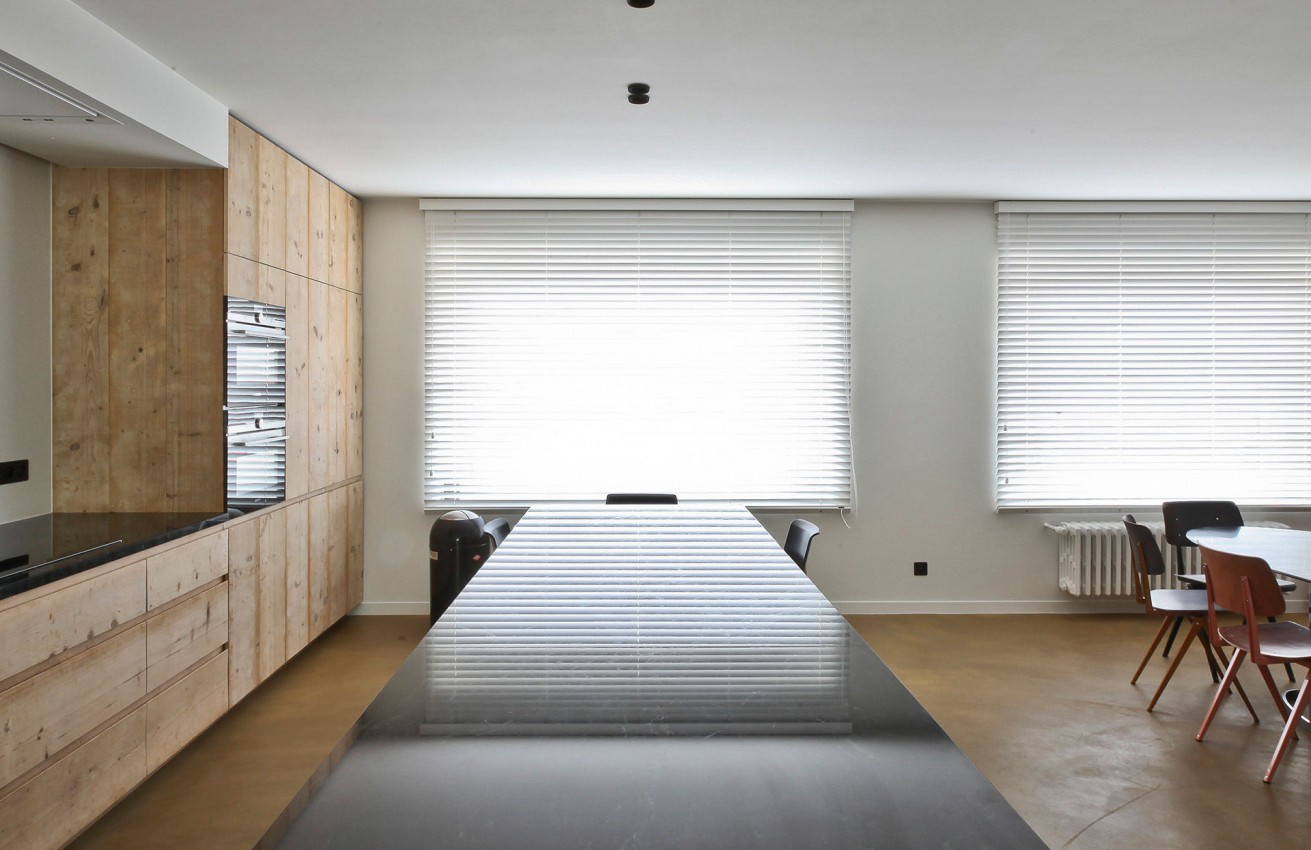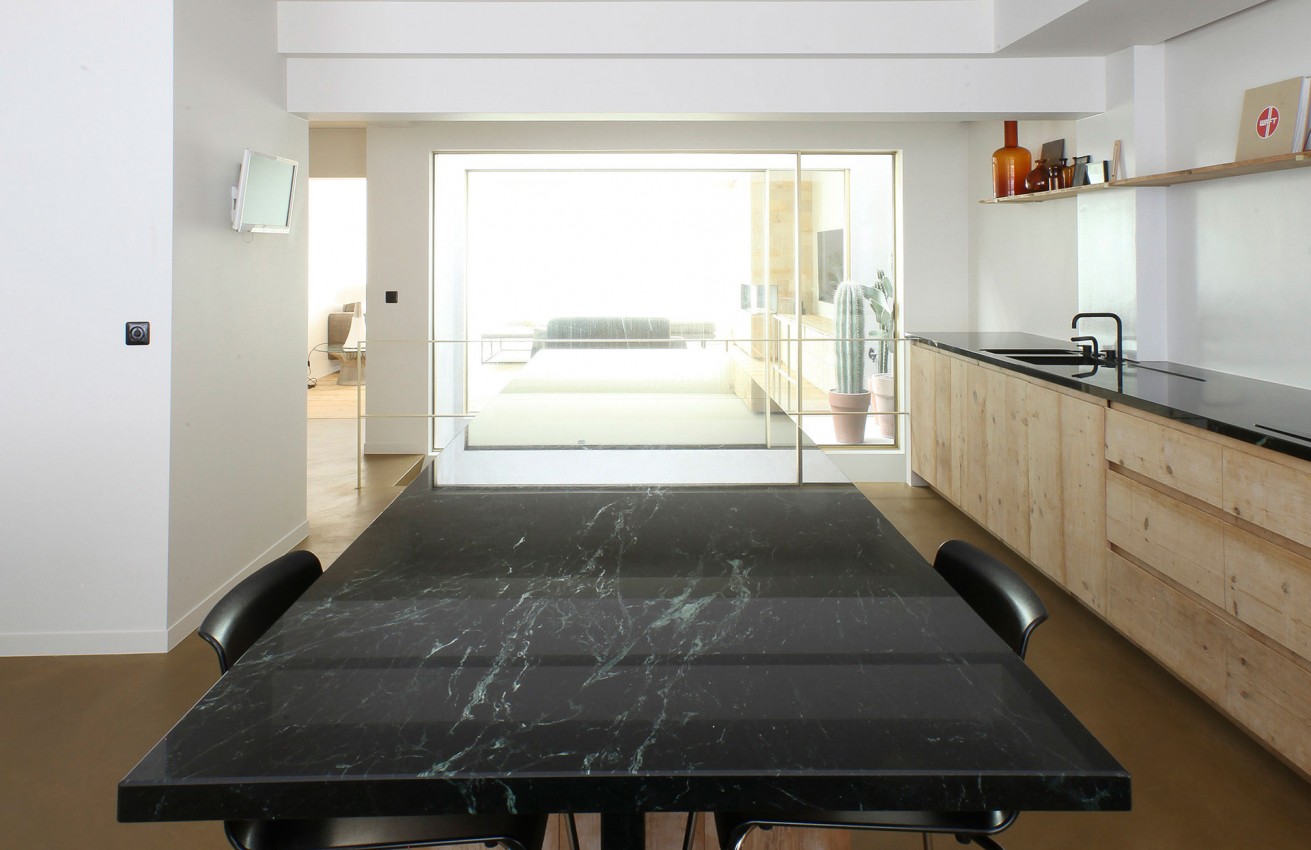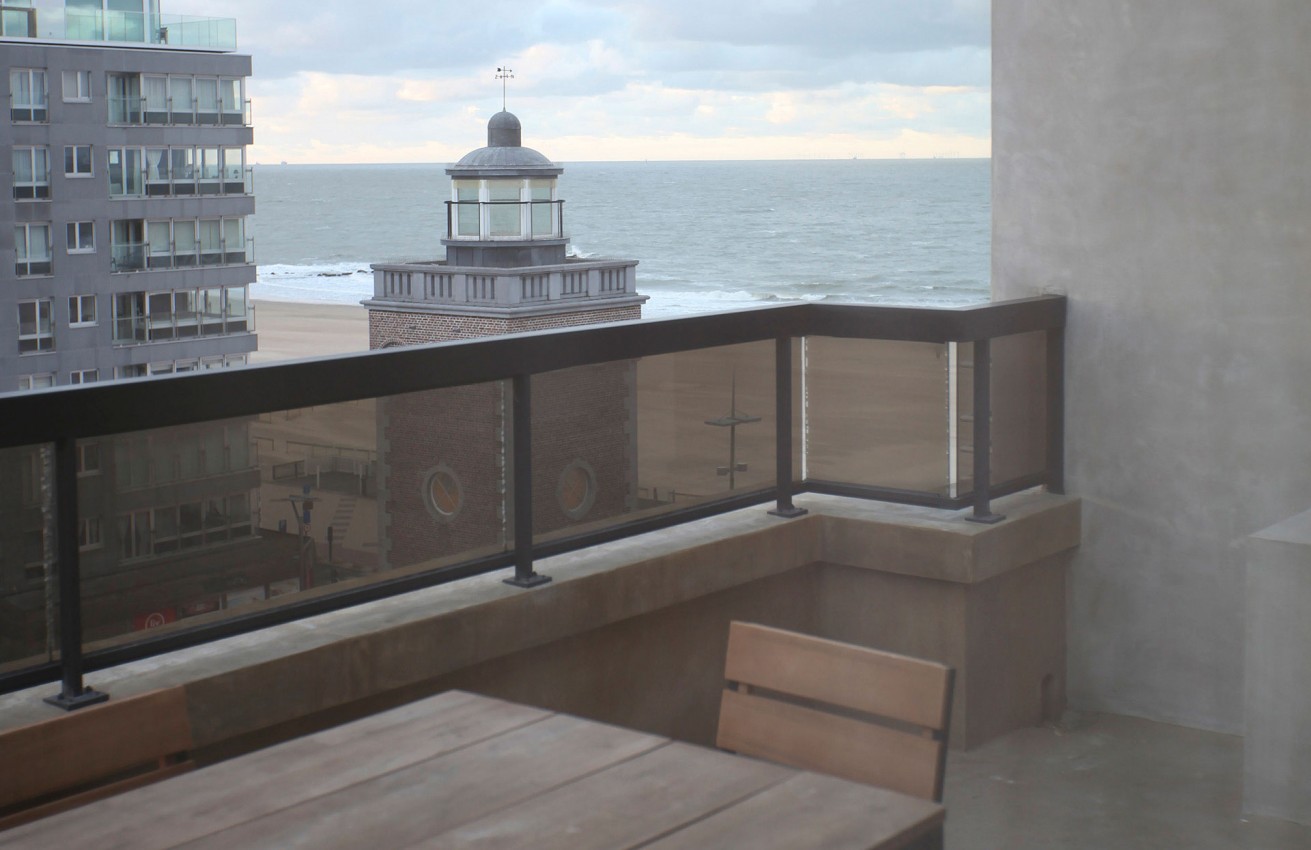 First collaboration with Vitrocsa
This project was also the first time that we collaborated with Vitrocsa, a Swiss manufacturer of sliding windows with minimalist profiles. We selected anodised aluminium profiles as a nod to the zeitgeist of the building. We also used this material for the banisters and the taps to create a sense of harmony and tranquillity.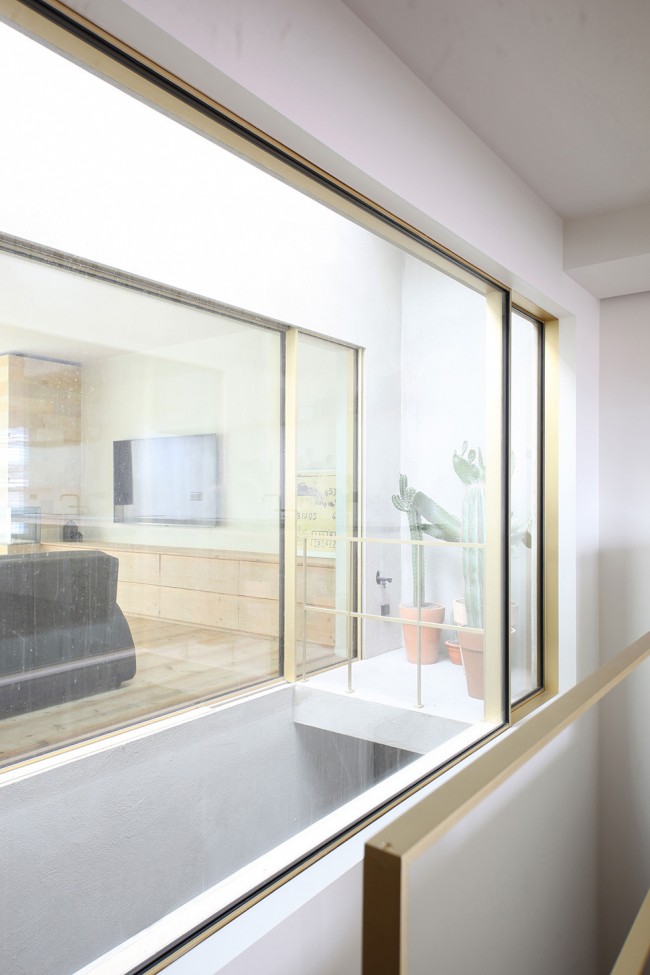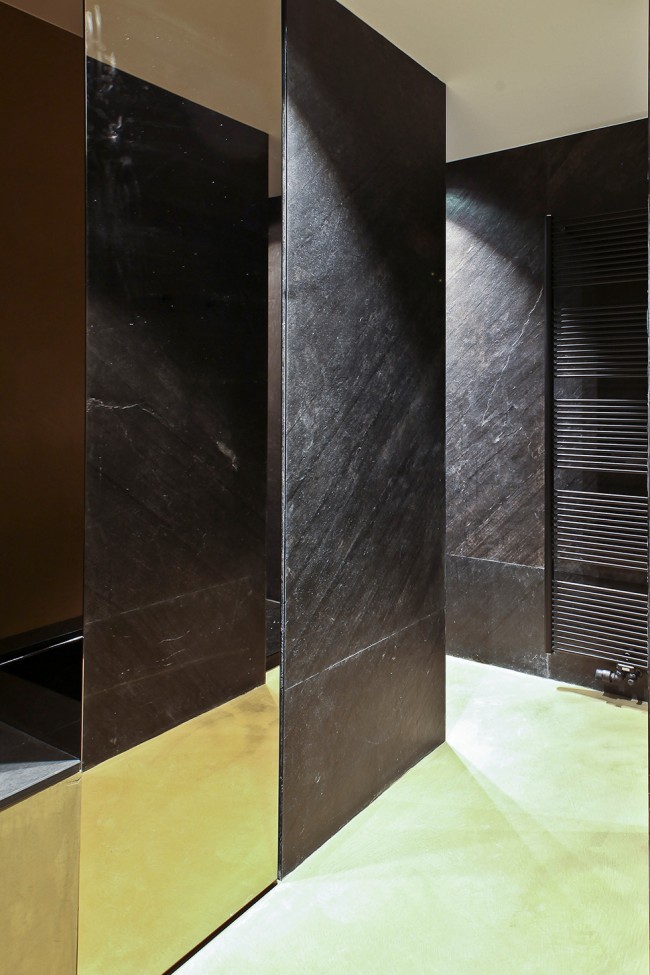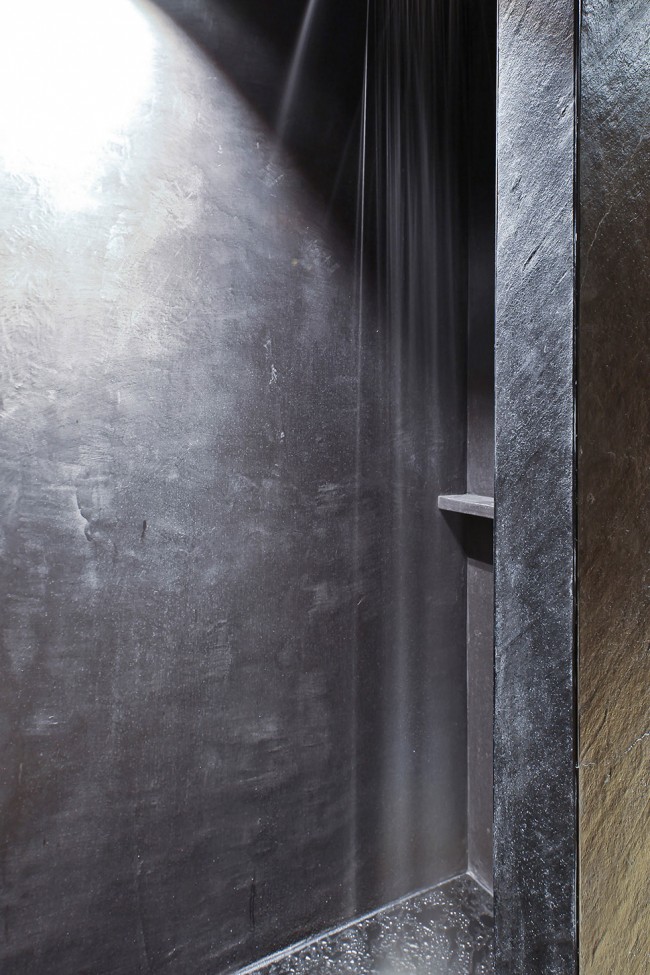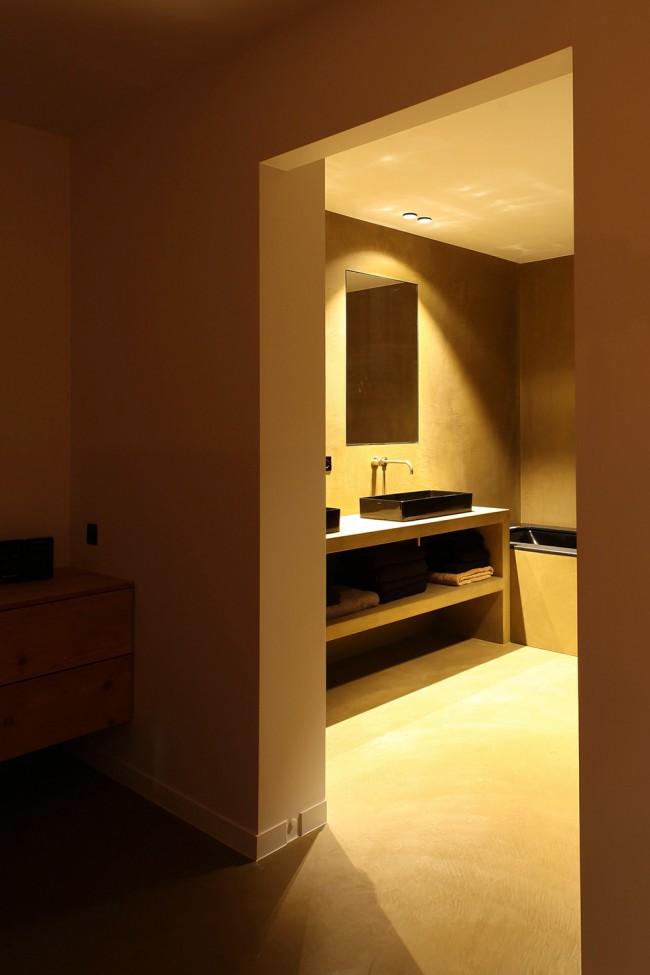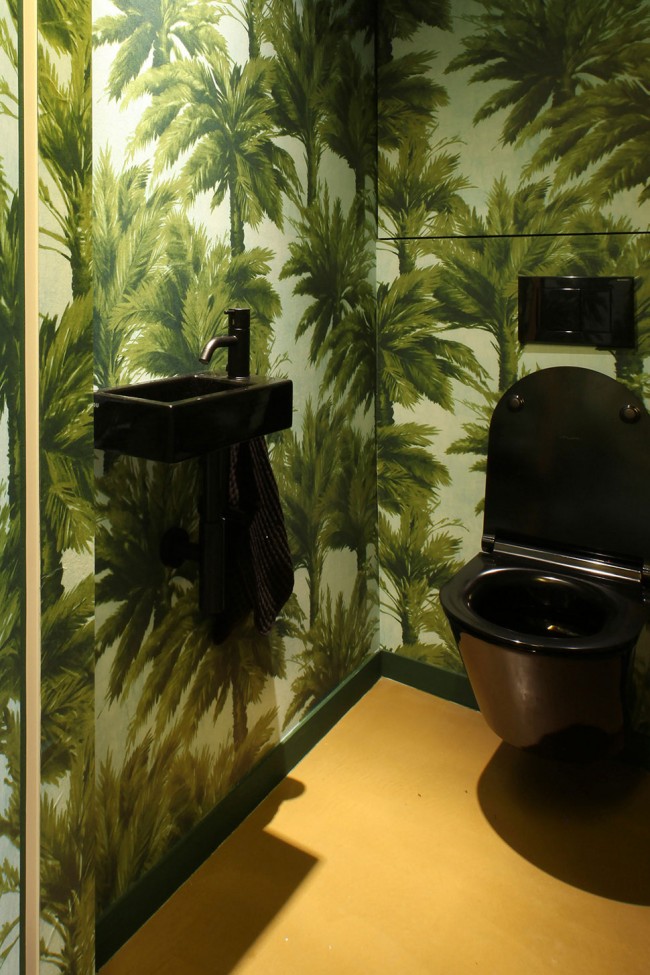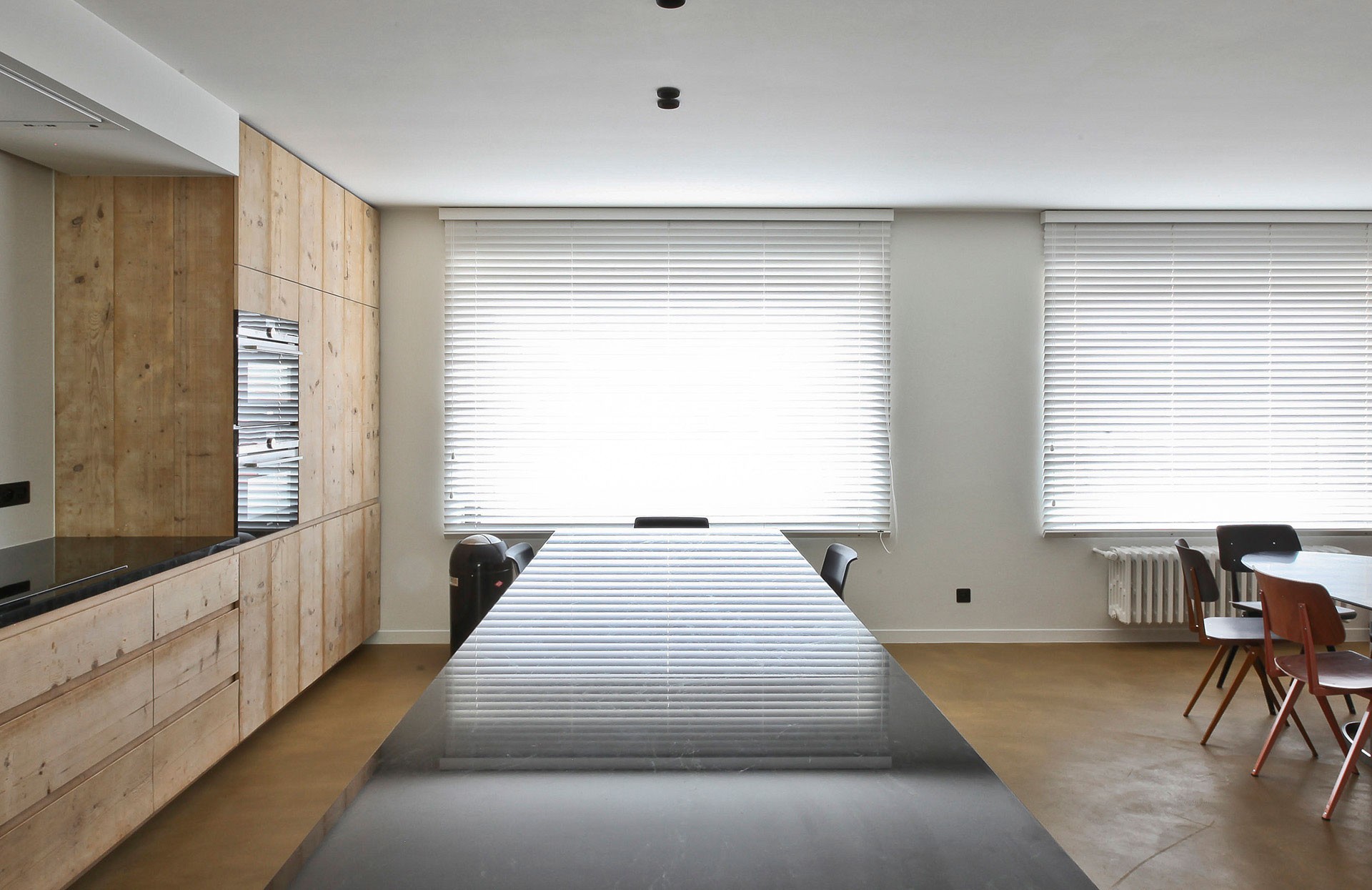 The main challenge? To convert two apartments into one duplex property.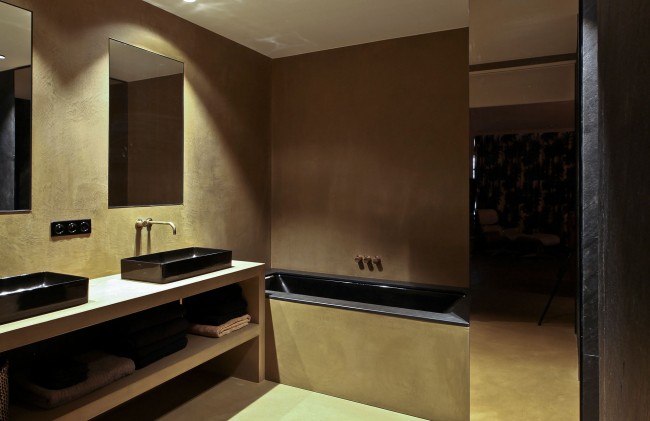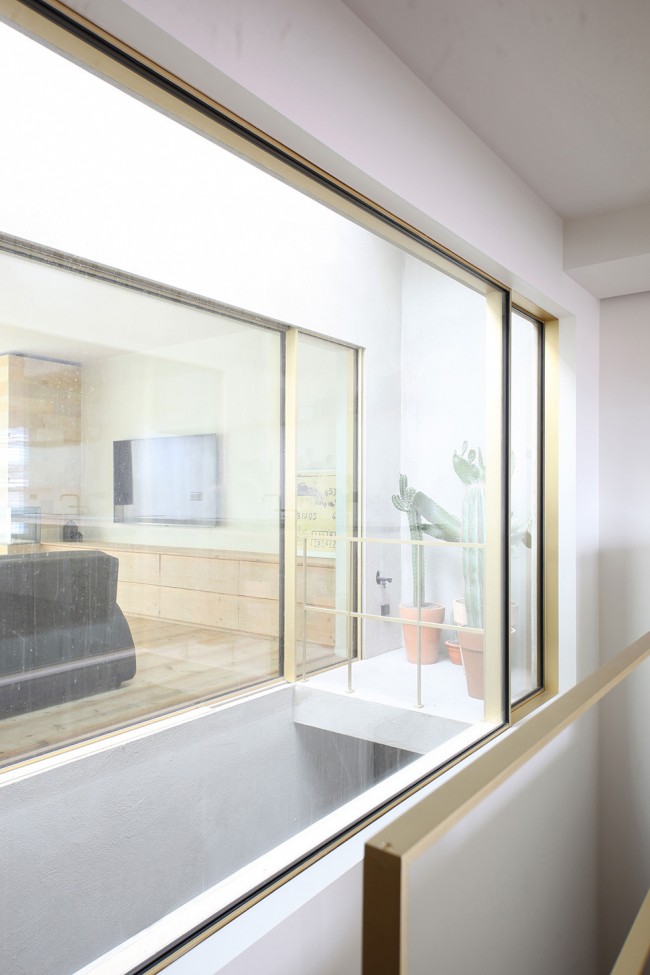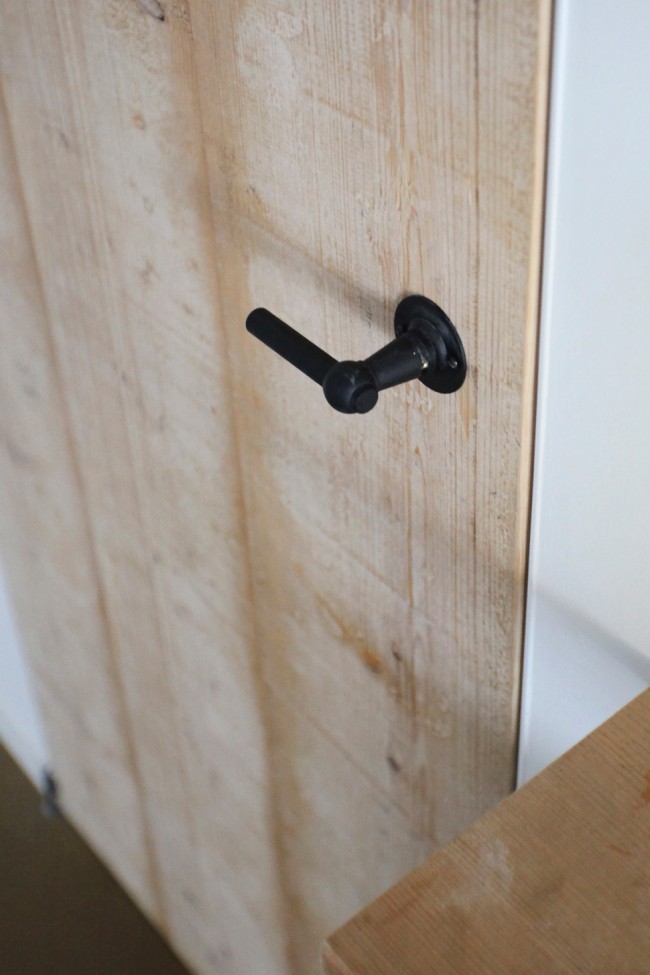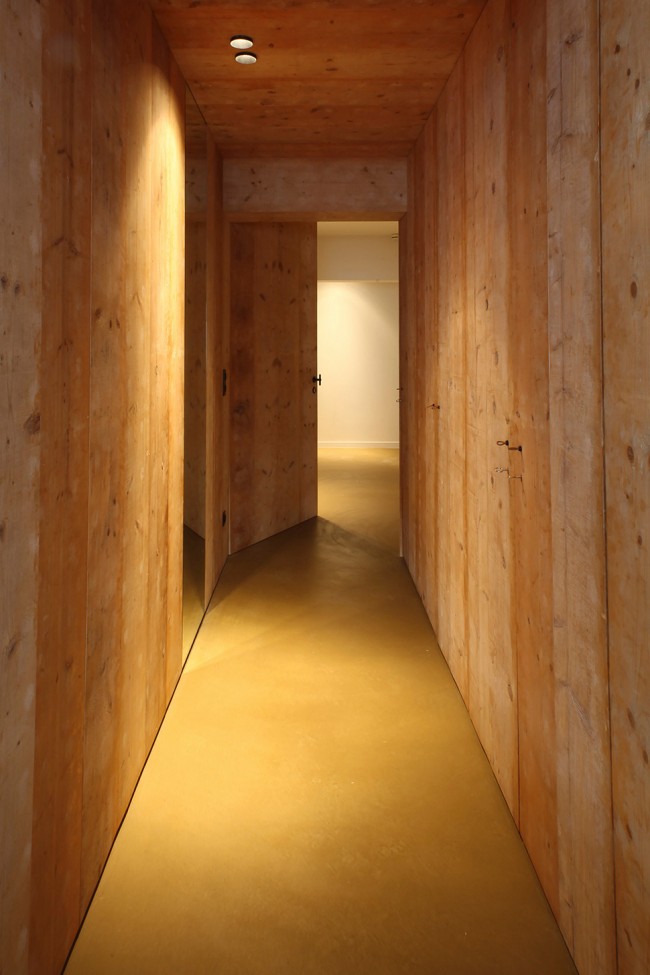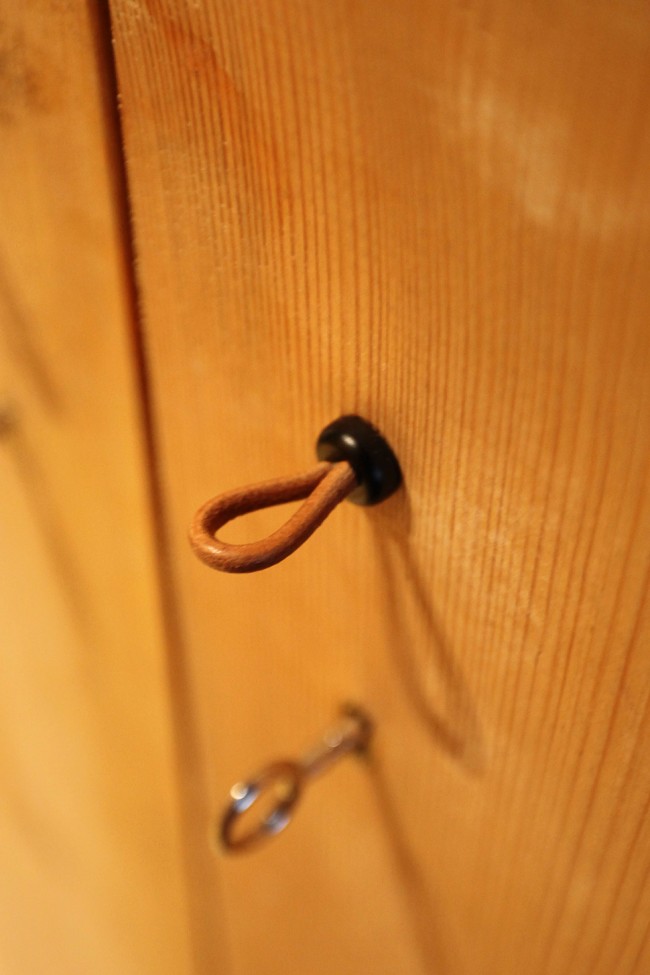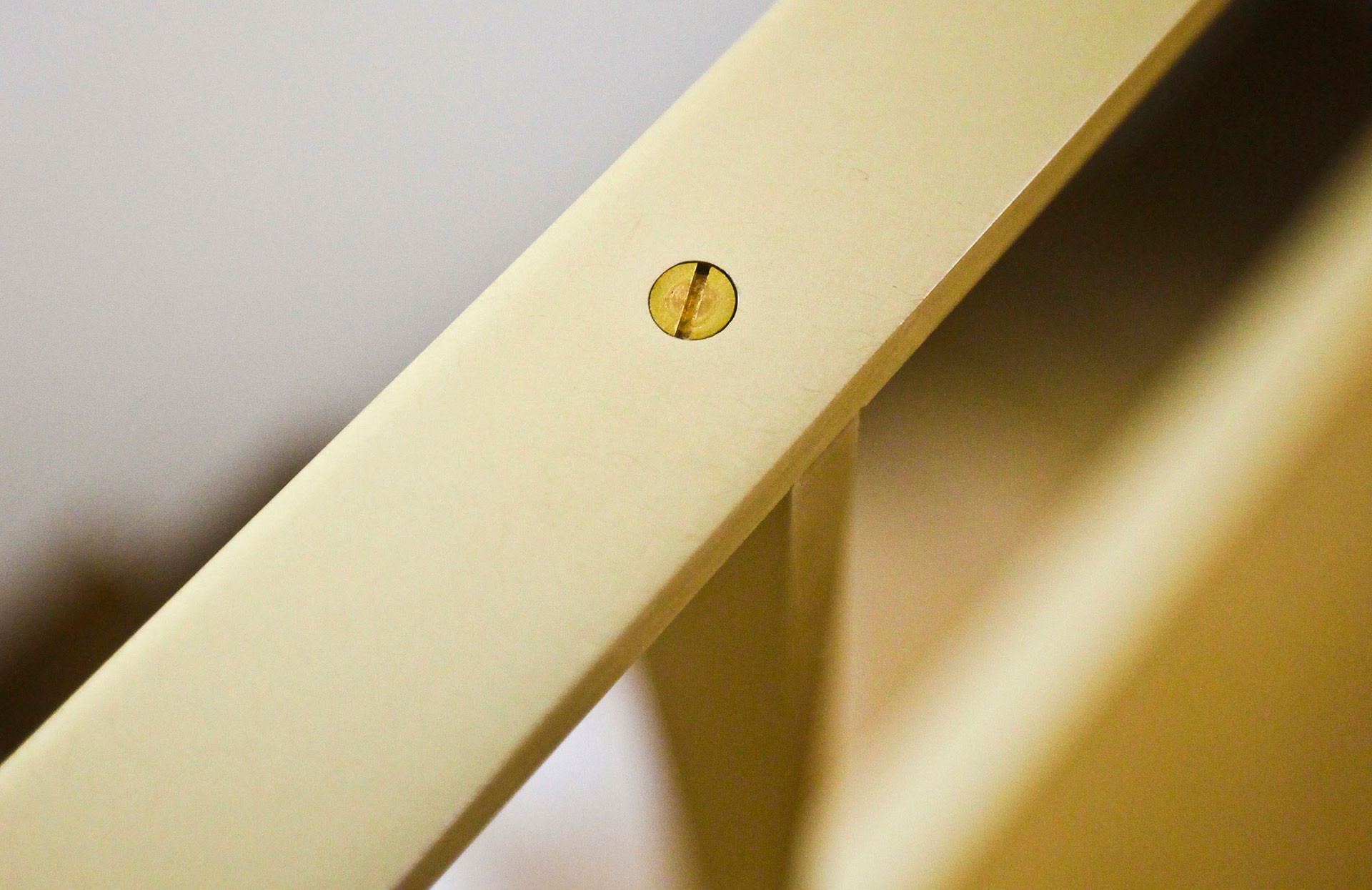 Photography: Michel Vaerewijck