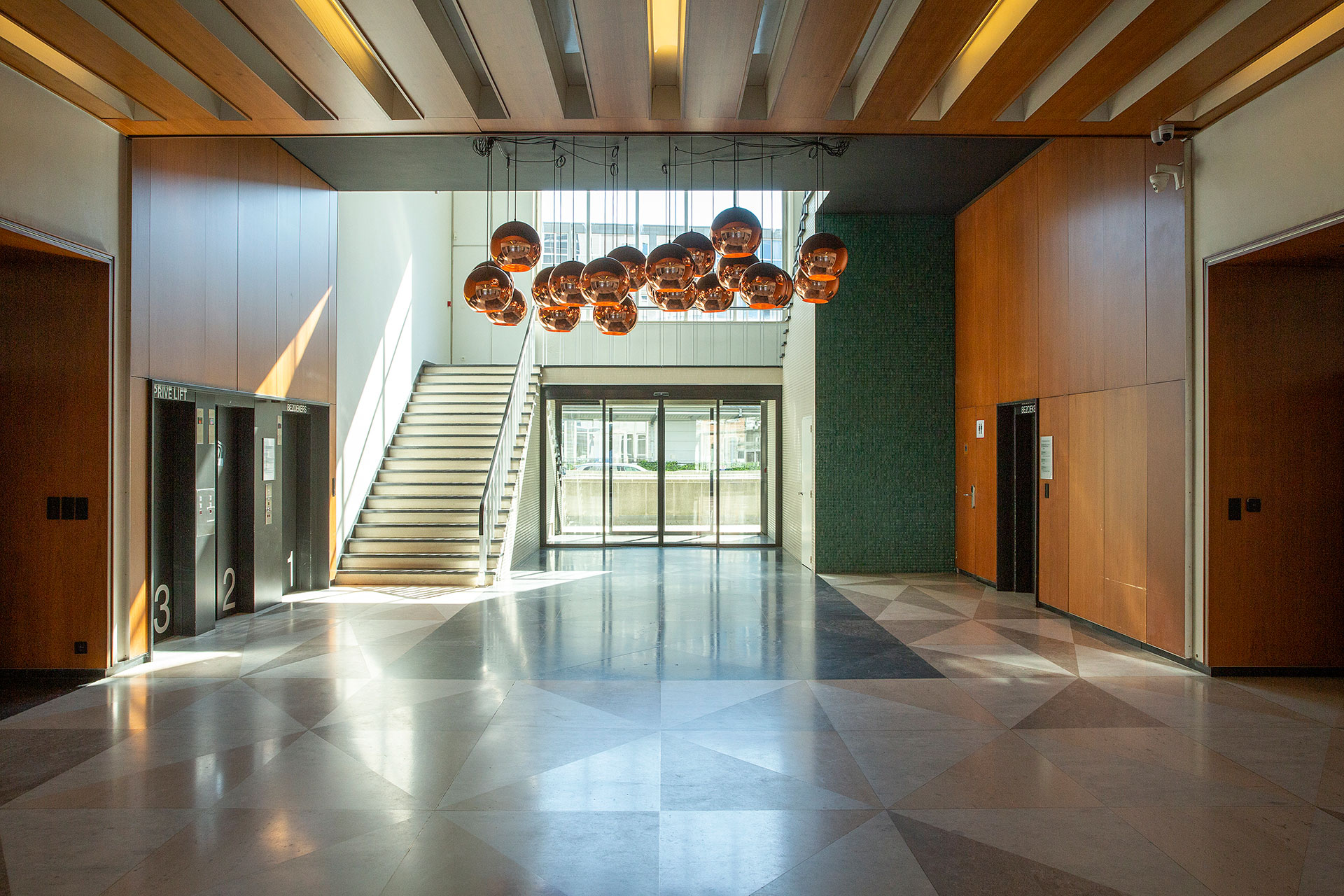 WAW-building
Thanks to a colleague, the interior designer Mieke Smet, we had the opportunity to jointly work on this project in the former AWW Building in Mechelse Steenweg, Antwerp. We had never met before, but Mieke found my website so charming that she decided to contact me. We hit it off right away. As the works progressed, we grew even closer, working together as a strong team.
We started from an empty box, with very distinctive windows, which lend the building a specific, powerful appeal. Our mission was to transform this 500-sqm2 plateau into a high-end office for financial companies.
During the initial phase, we sought to develop a logical layout, while factoring in the (day)light but also ensuring that it was never disruptive.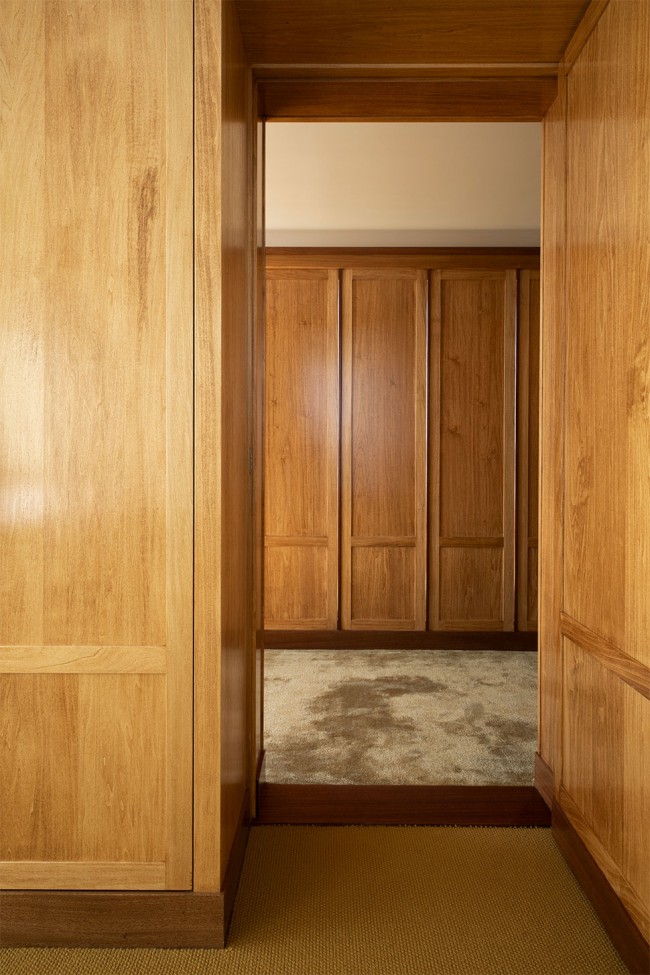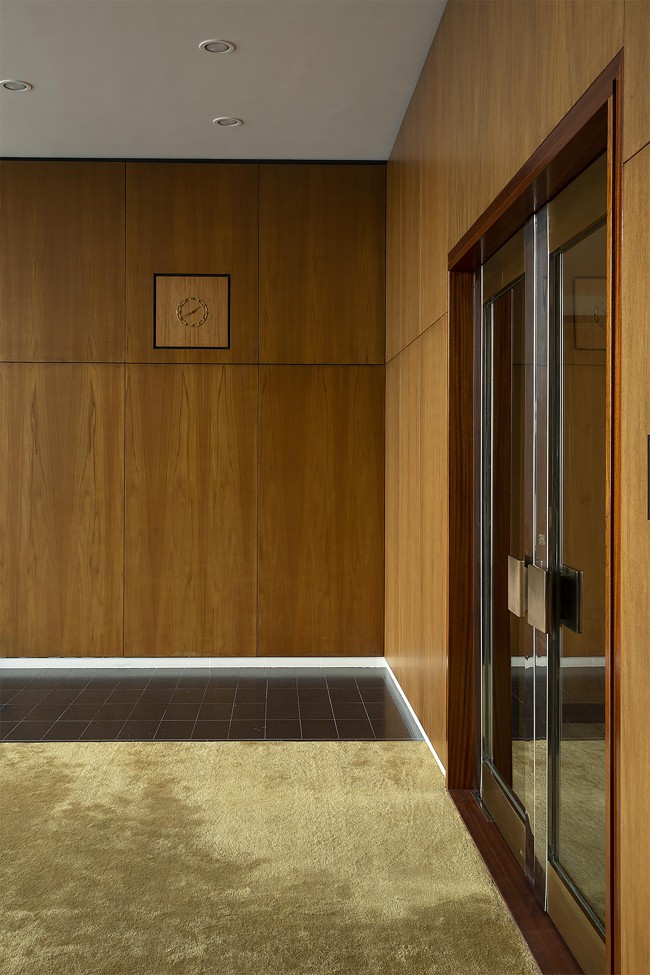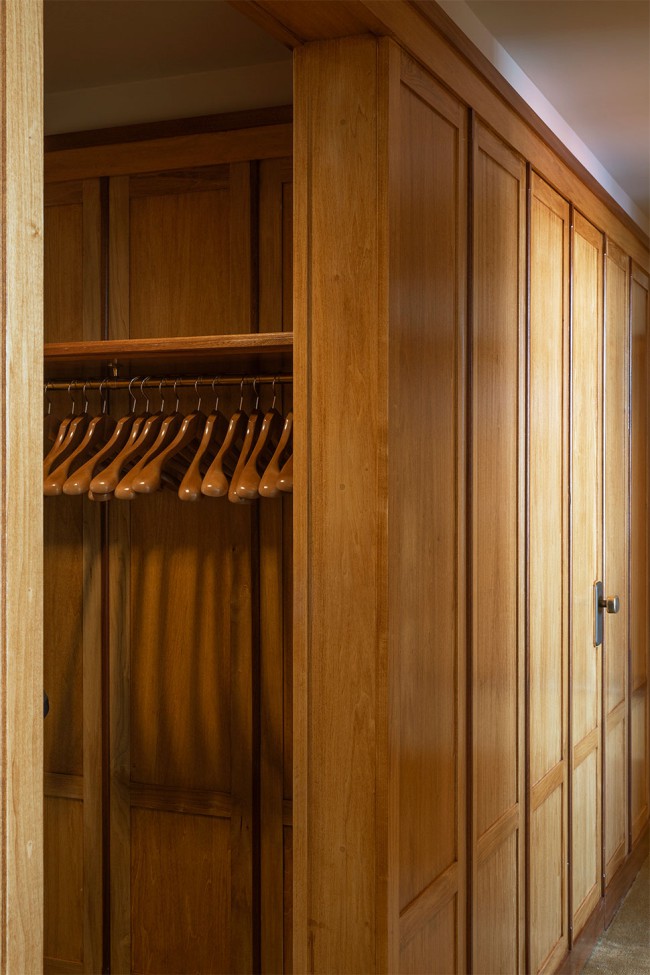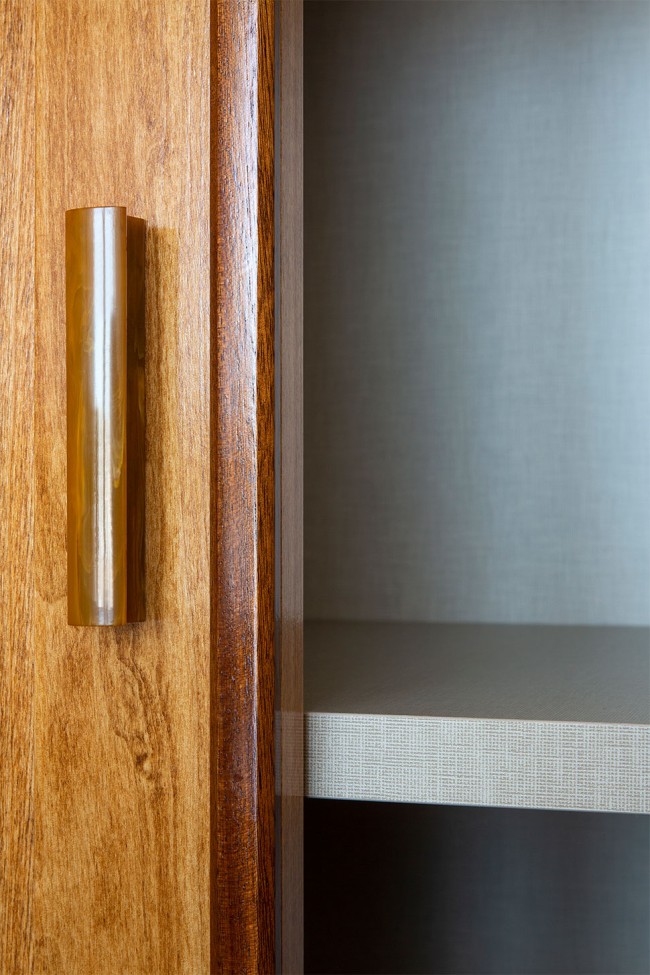 We partnered with Herelixka engineering for the seamless and almost invisible integration of all the building's services. Climate control proved a serious challenge, because the building's exterior consists almost entirely of glass, in combination with the original aluminium window frames. You access the entrance hall from the shared stairwell, stepping through an imposing door, that was recovered from the buildings of the Société Générale de Banque in Brussels and was purchased from Rotor DC. Upon entering, visitors are immediately offered a gift, with an artwork by Philip Aguirre y Otegui. The rising ceiling draws plenty of natural light into the heart of the building but also serves as a gateway to the city. The stylish wood cladding and solid wood (tulip tree and acajou) battens, which were painted with various layers of high-gloss lacquer, add texture to the offices and meeting rooms.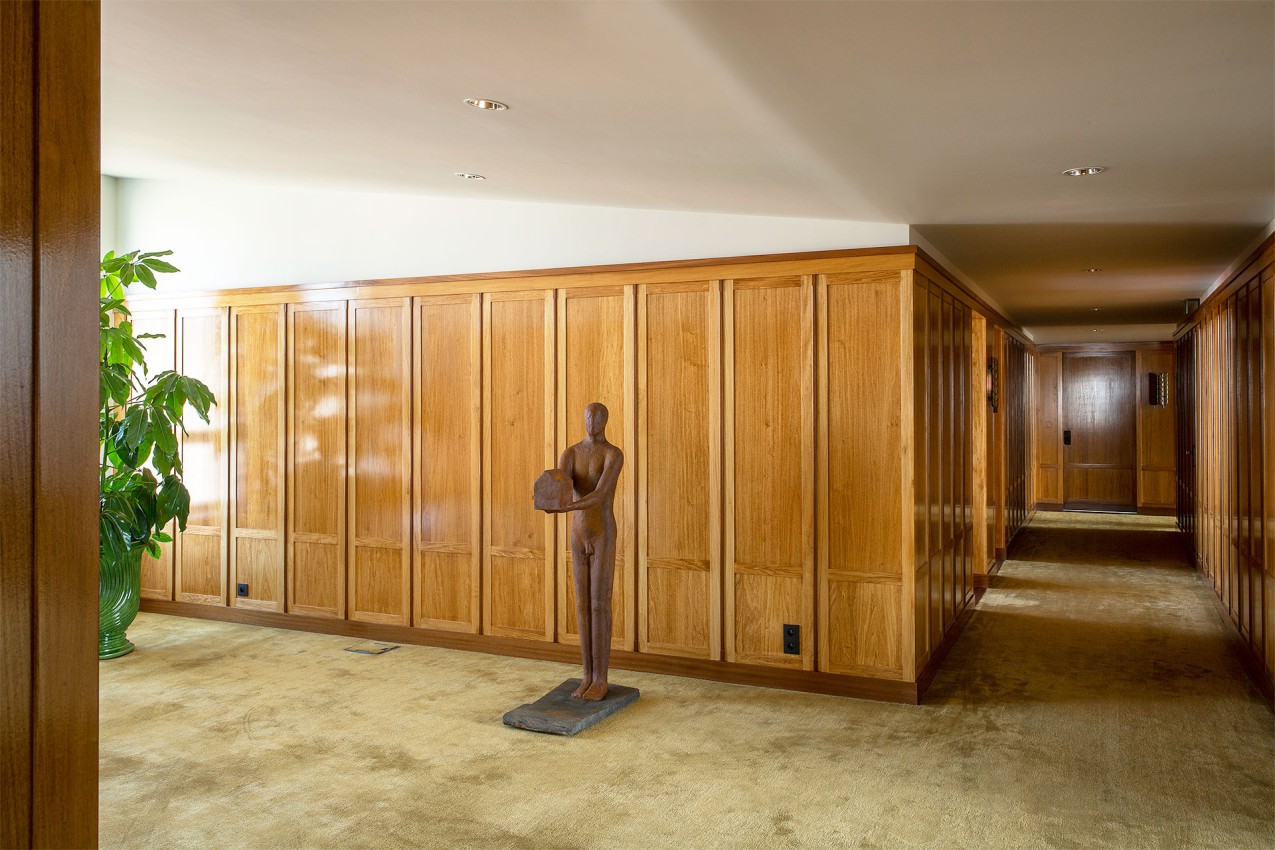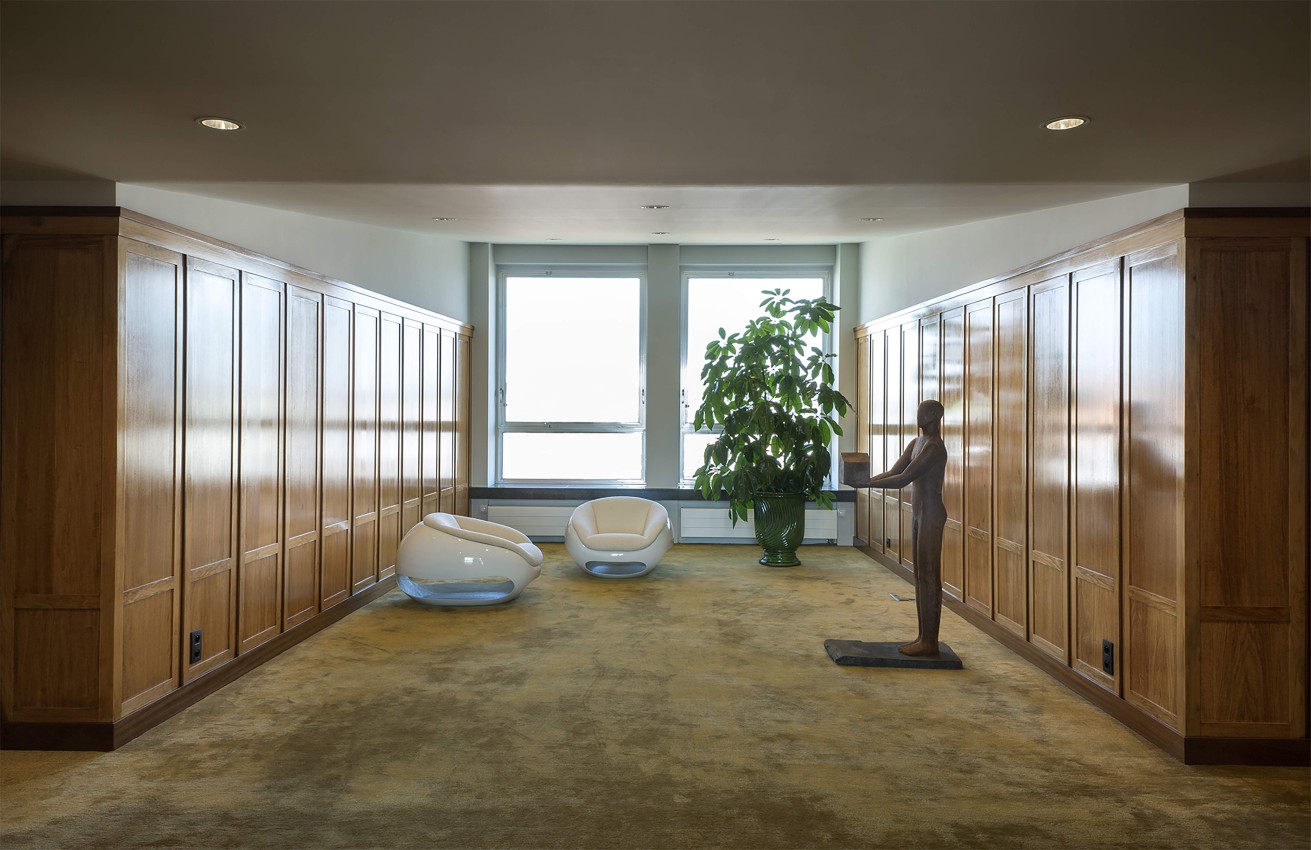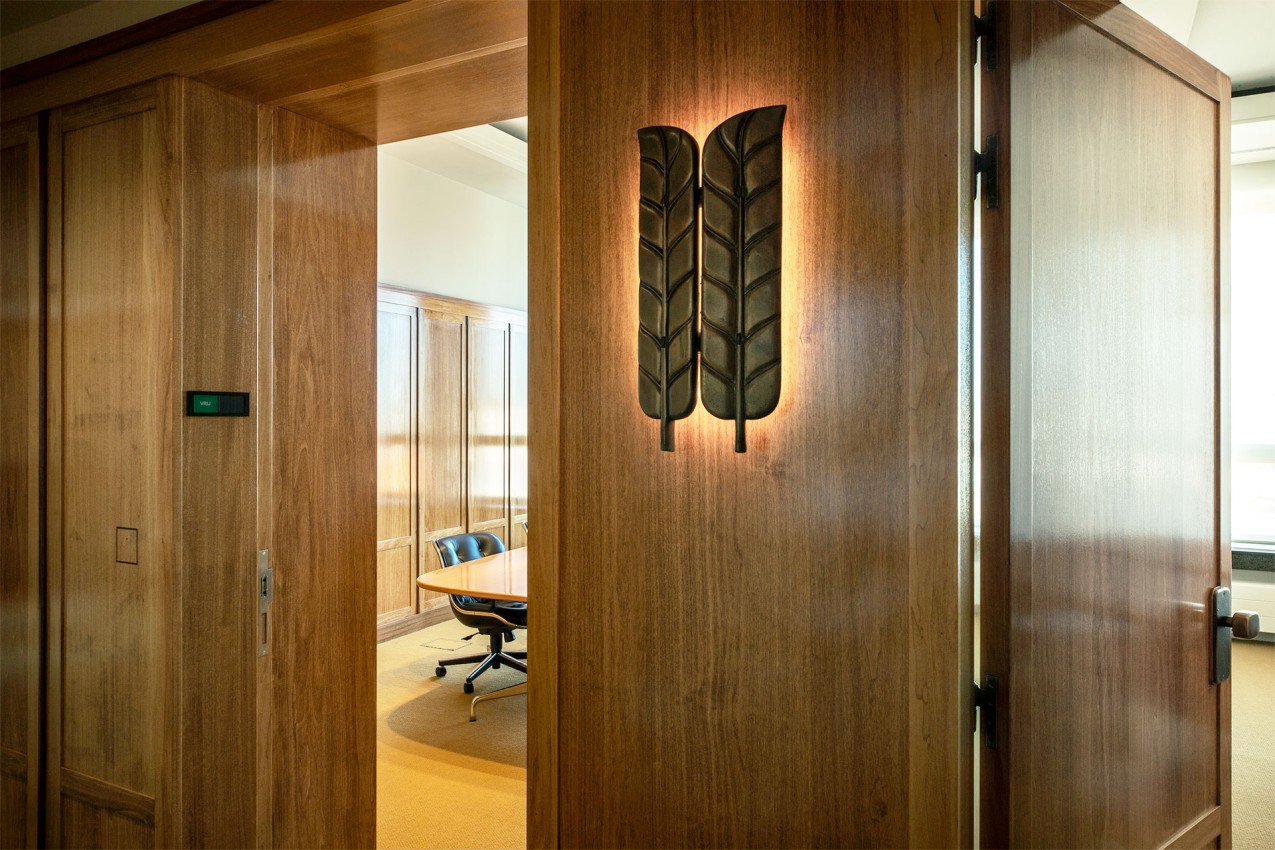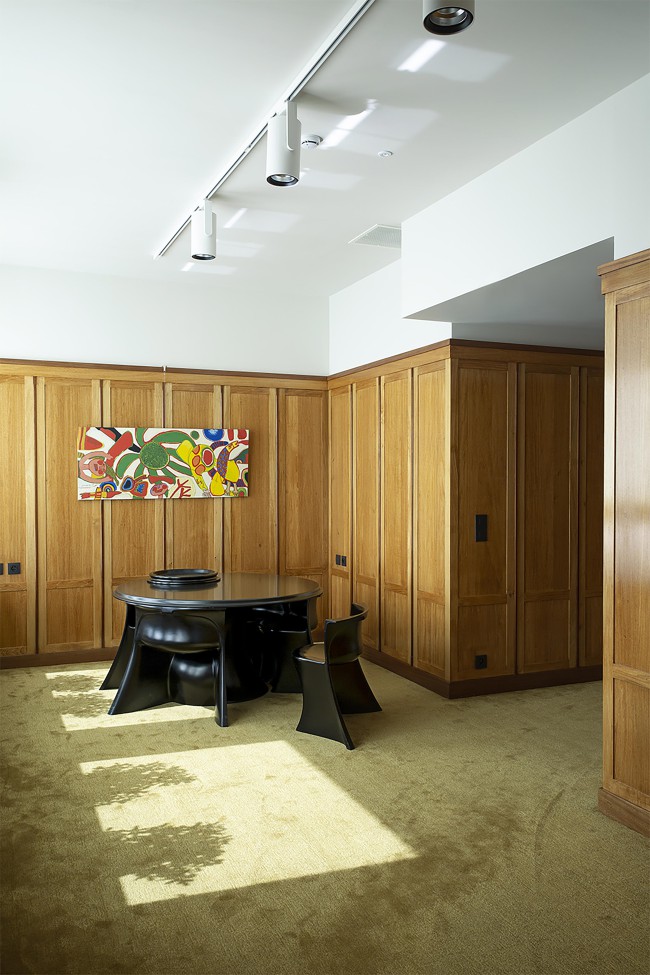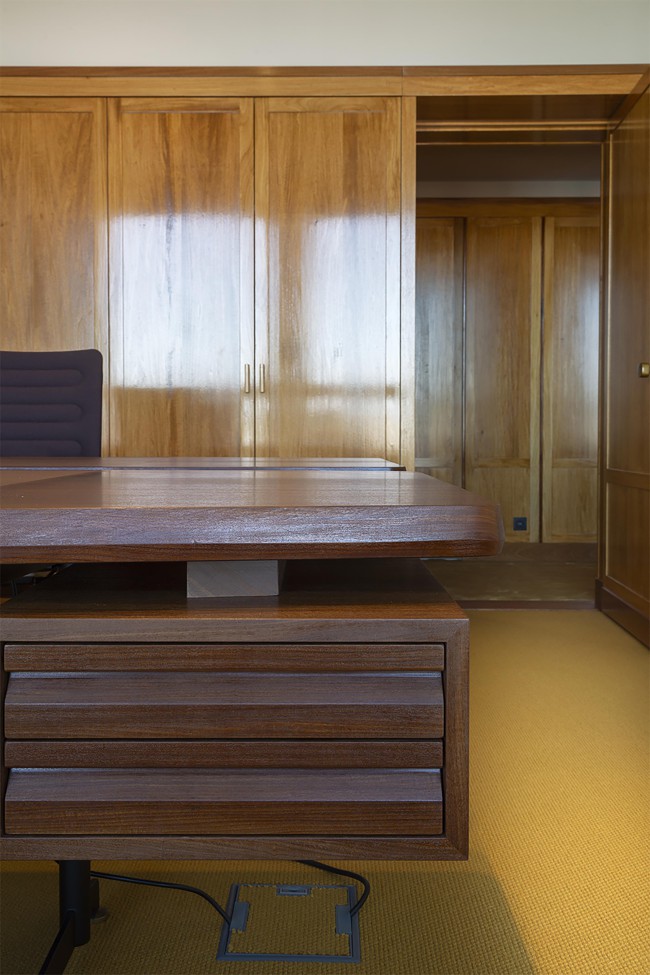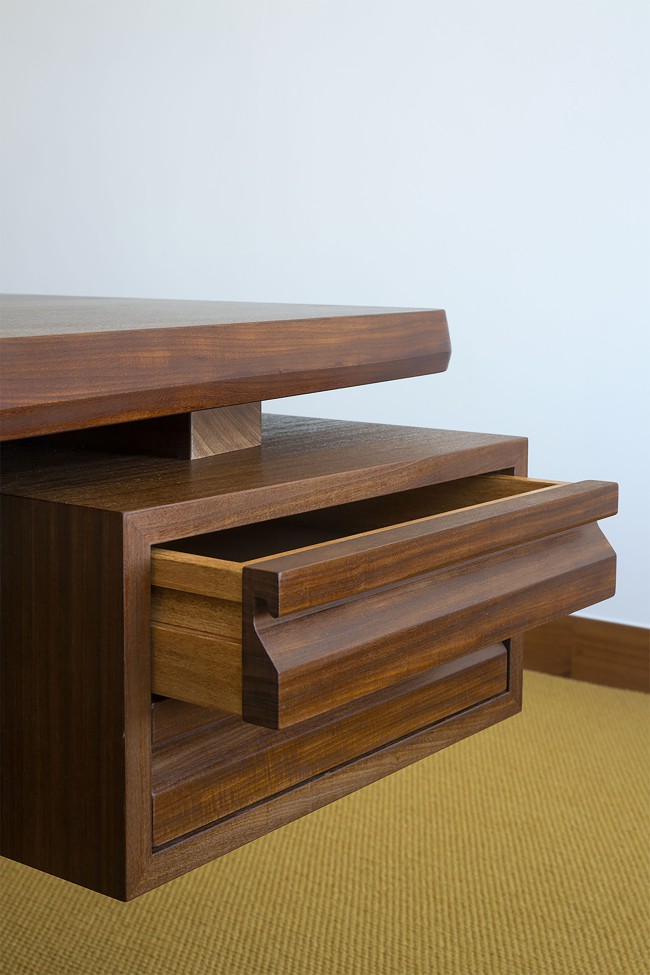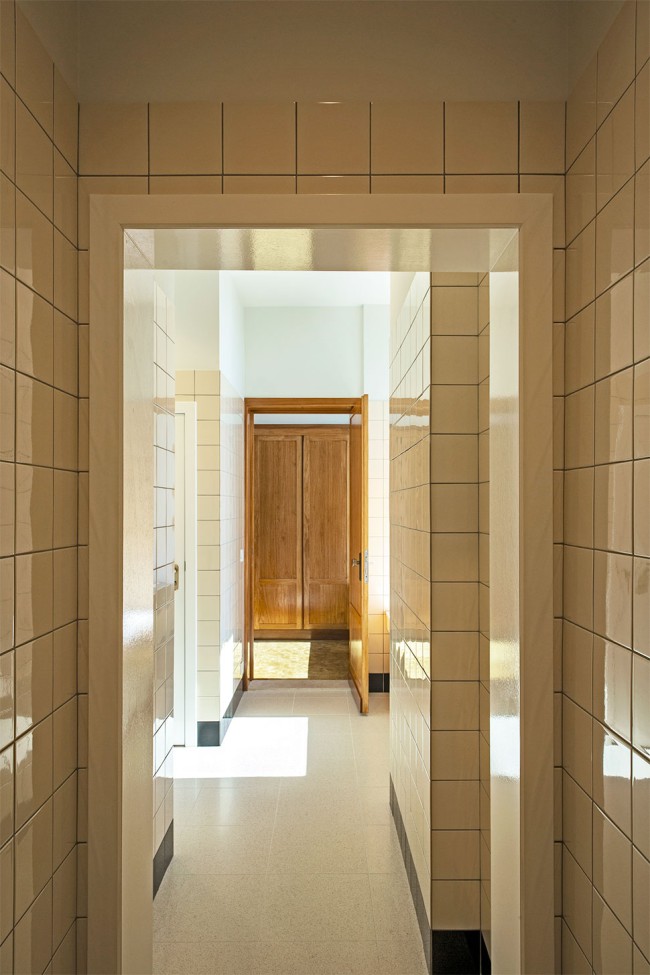 The bespoke carpet in the entrance hall, which extends into the shared stairwell, was custom-coloured, to match the woodwork. We used business carpet for the wall-to-wall carpeting in the offices, ensuring that it has the same luxurious look and feel as its residential counterpart. Finally, my colleague Mieke Smet designed every aspect of the offices, entirely in line with the style of the interior and the zeitgeist of this building.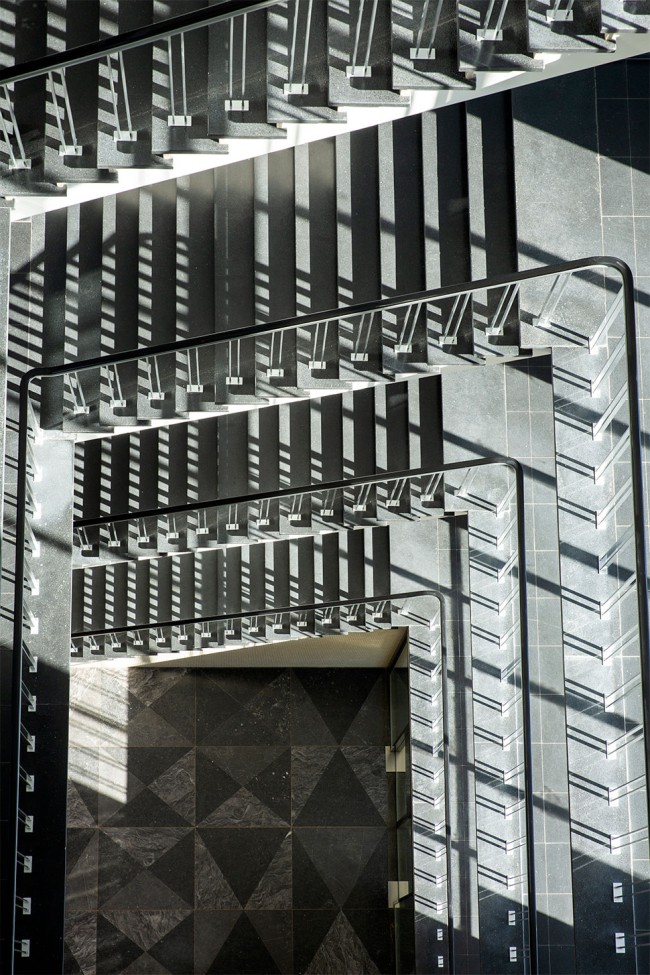 Photography: Diane Hendrikx