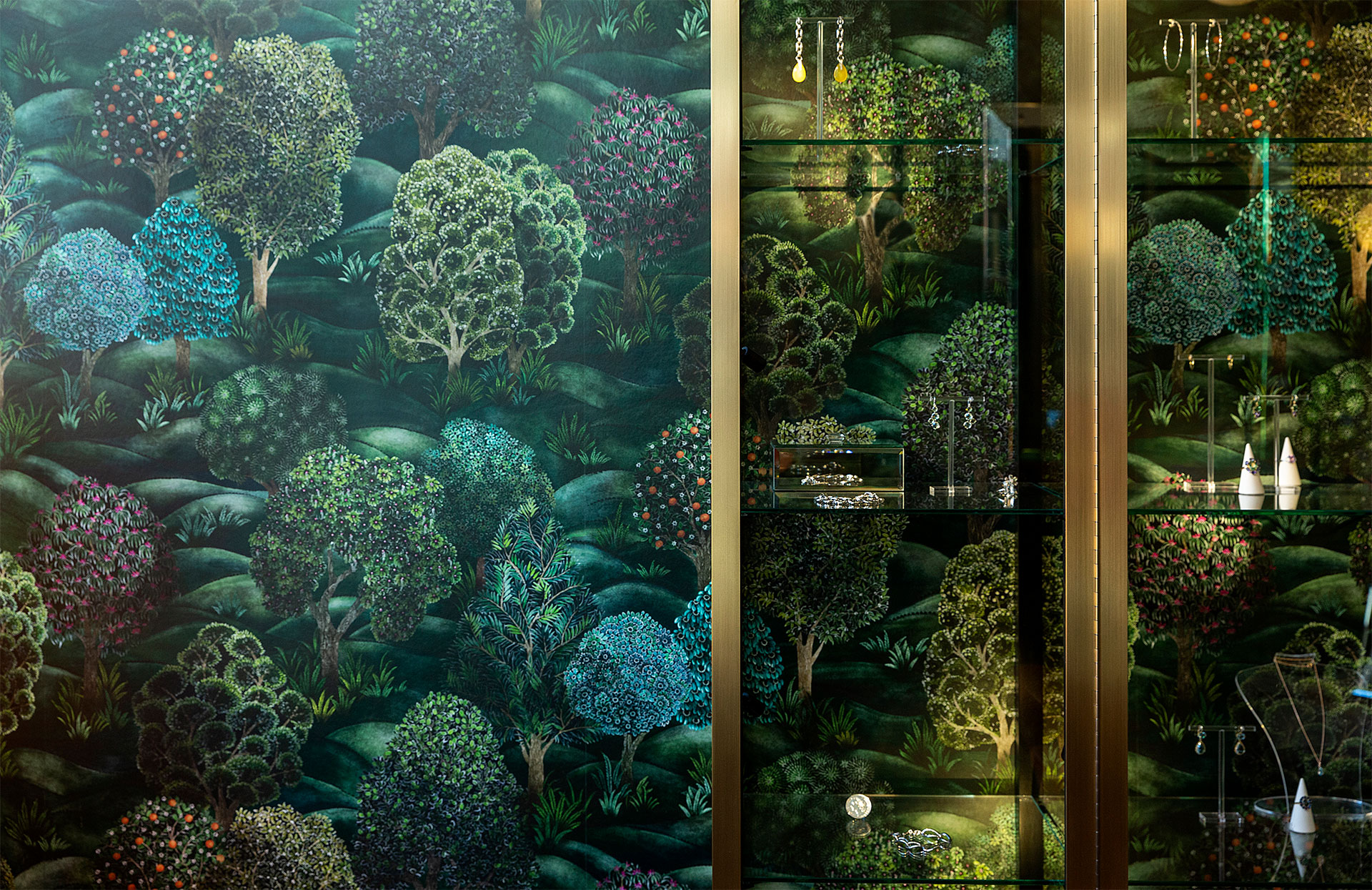 Anne Zellien
Jeweller Anne Zellien celebrated her 63rd birthday with the complete revamp of her jewellery shop in Kammenstraat. She had the idea for the renovation during our joint, short holiday in Portugal. We exchanged interior ideas on a terrace with an ocean view. Moreover, our gaze was drawn to the same details, dimensions and finishing flourishes at the historic University of Coimbra when we visited it.
Anne knew and admired us, having followed what we were doing for many years already, which is why she decided to entrust the interior design of her new shop to us. After several days of discussions, we had a very good idea of what the shop would look like even though we had yet to make a single drawing.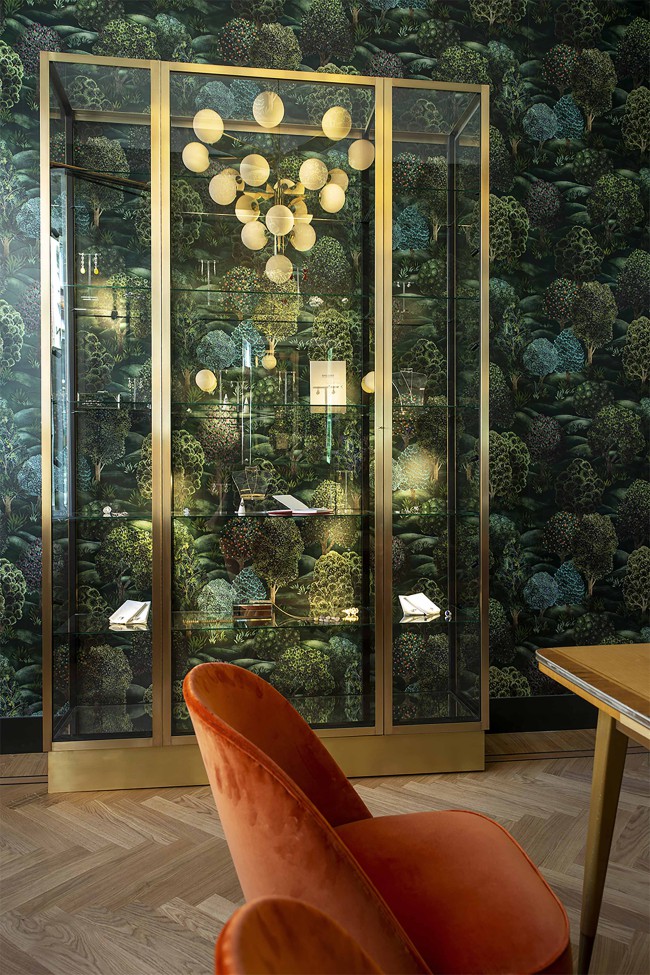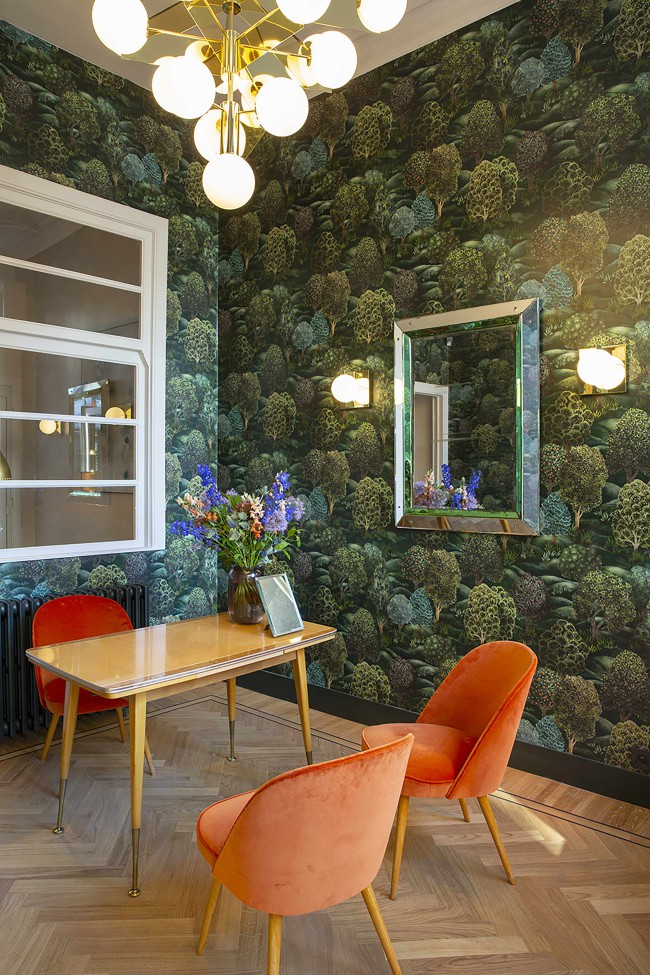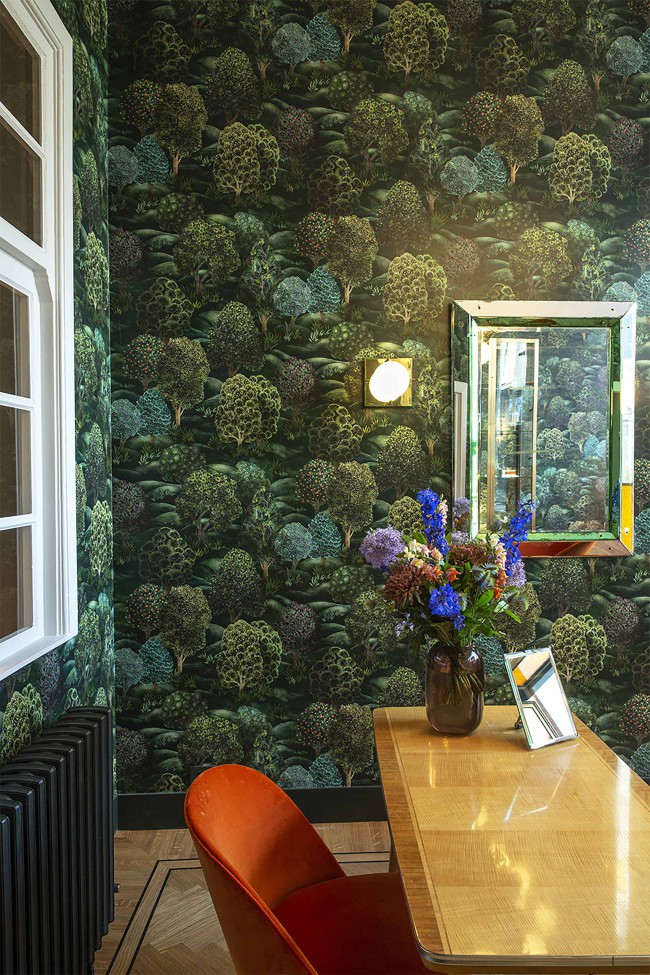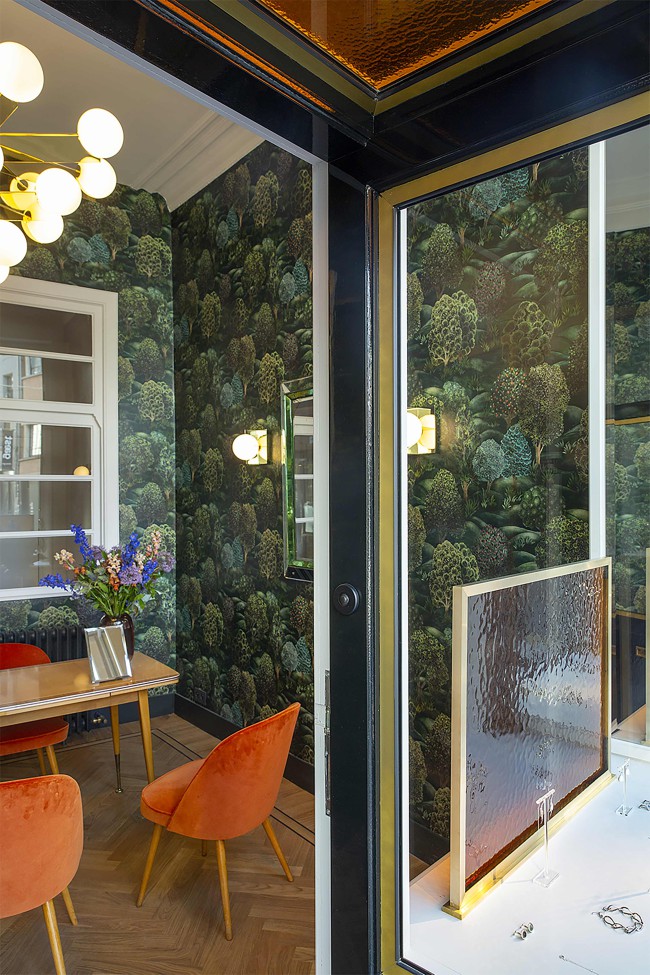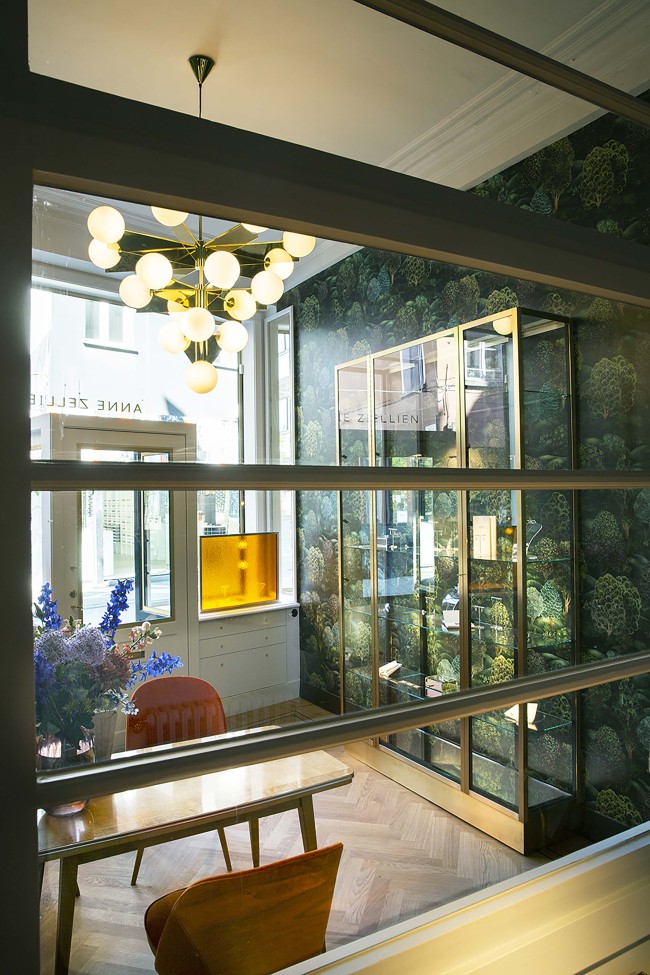 ''We chose a shop with an eclectic, British design''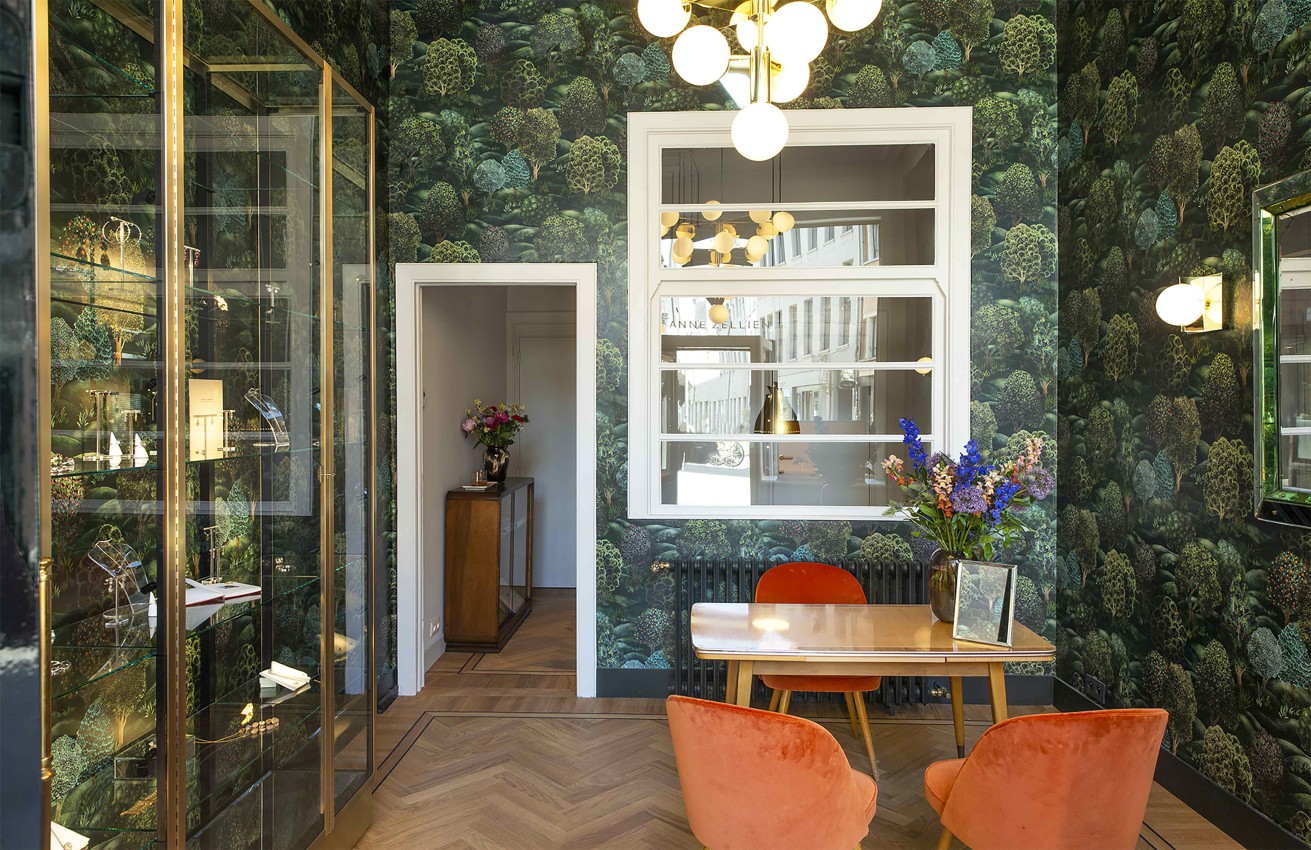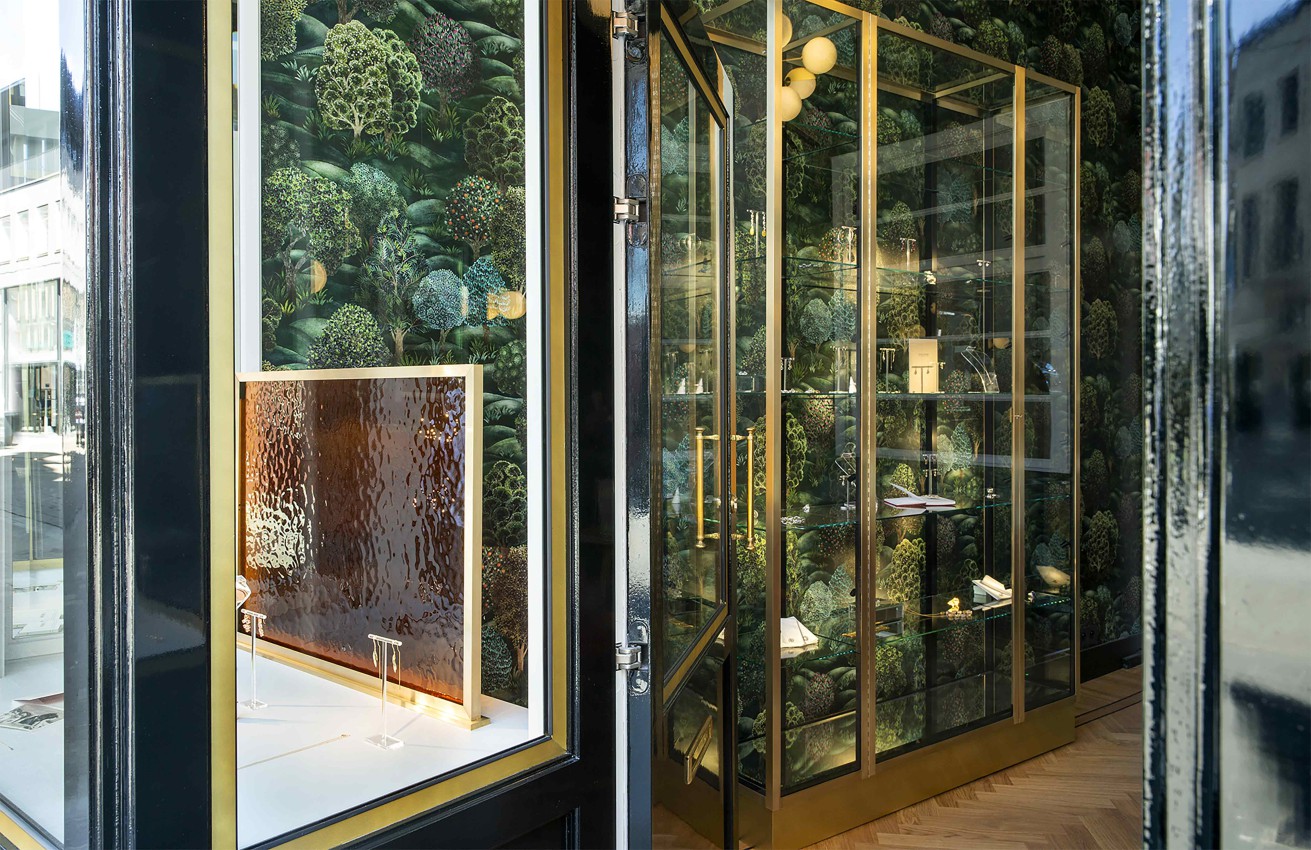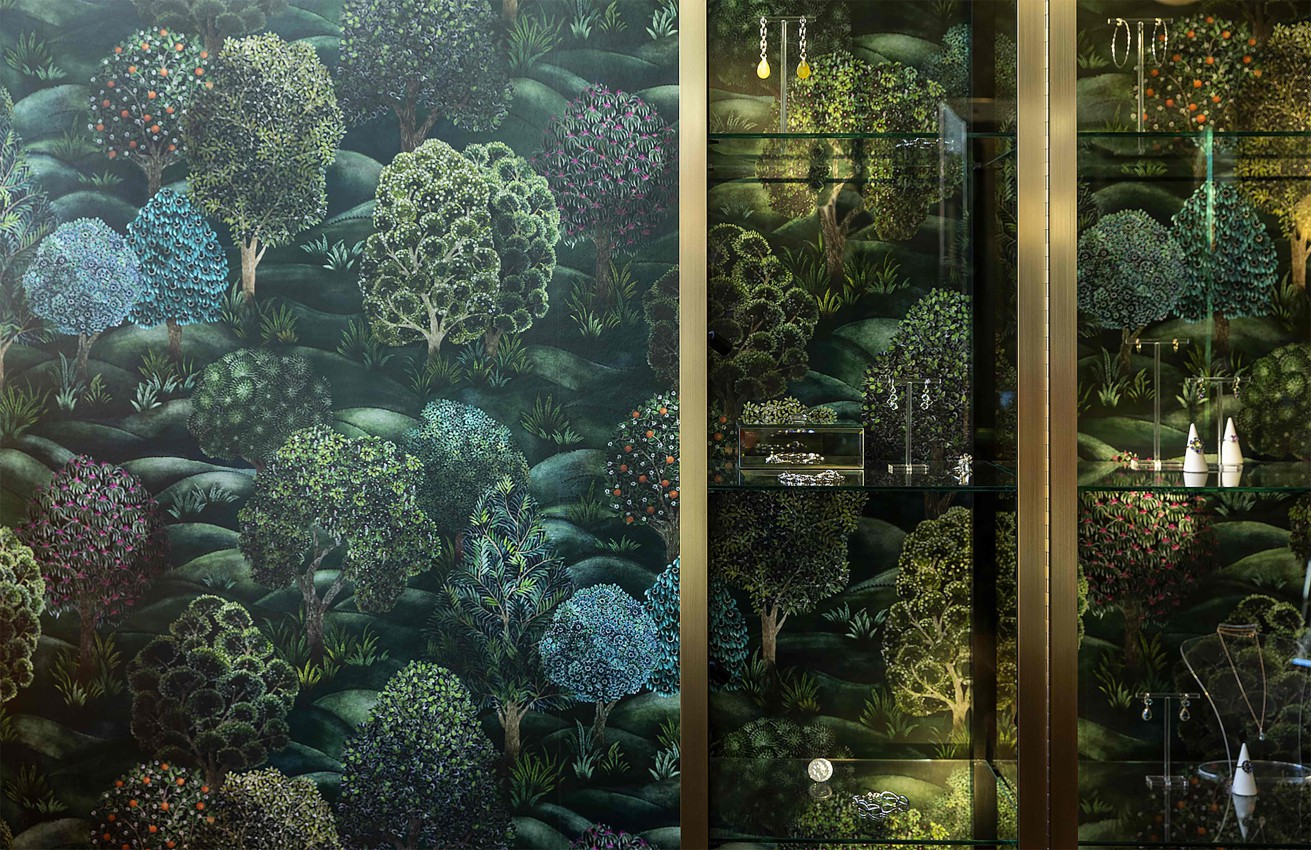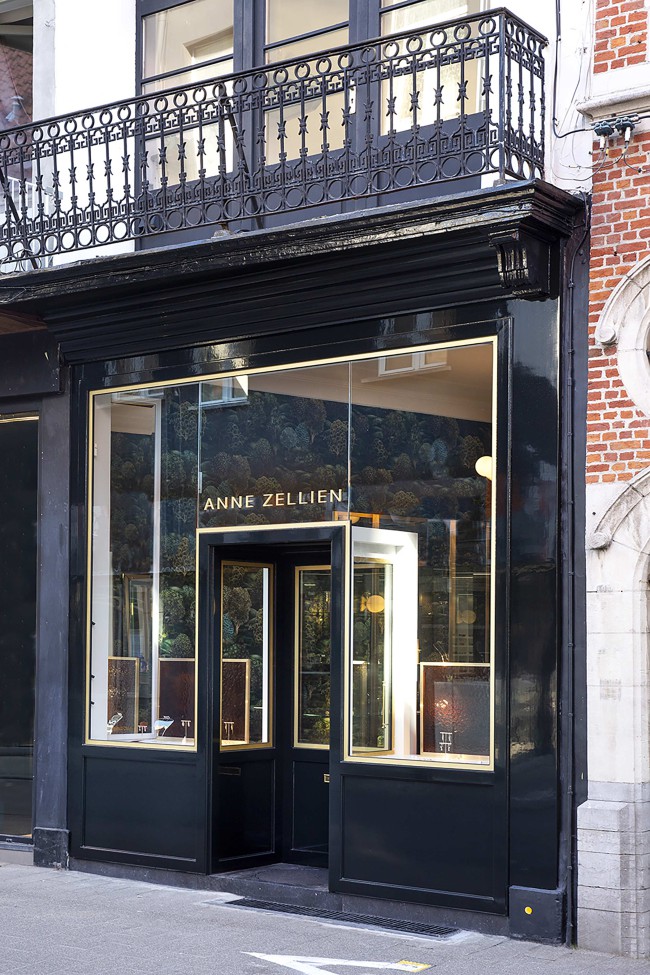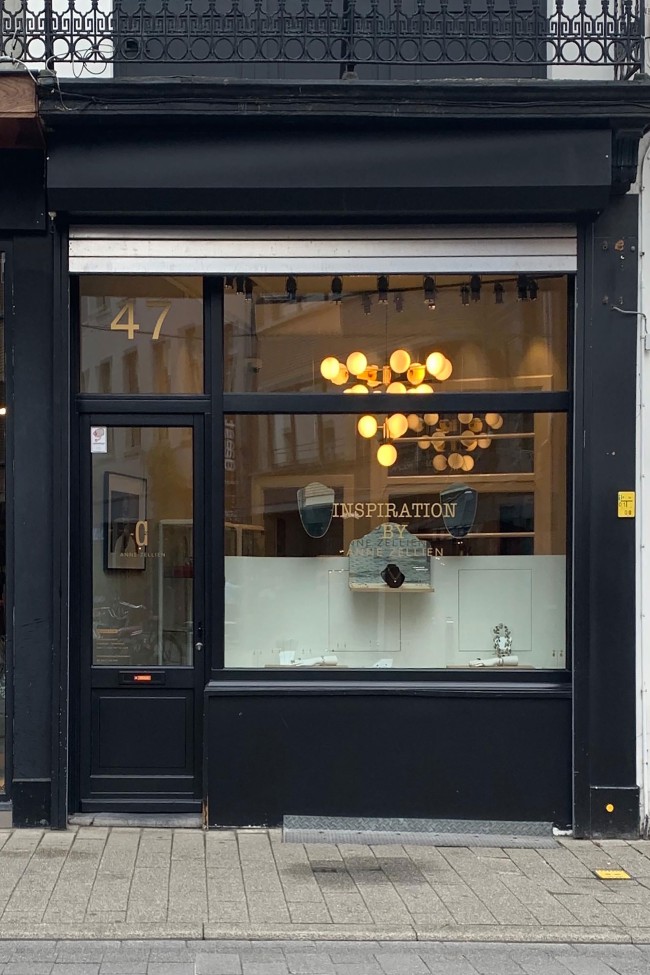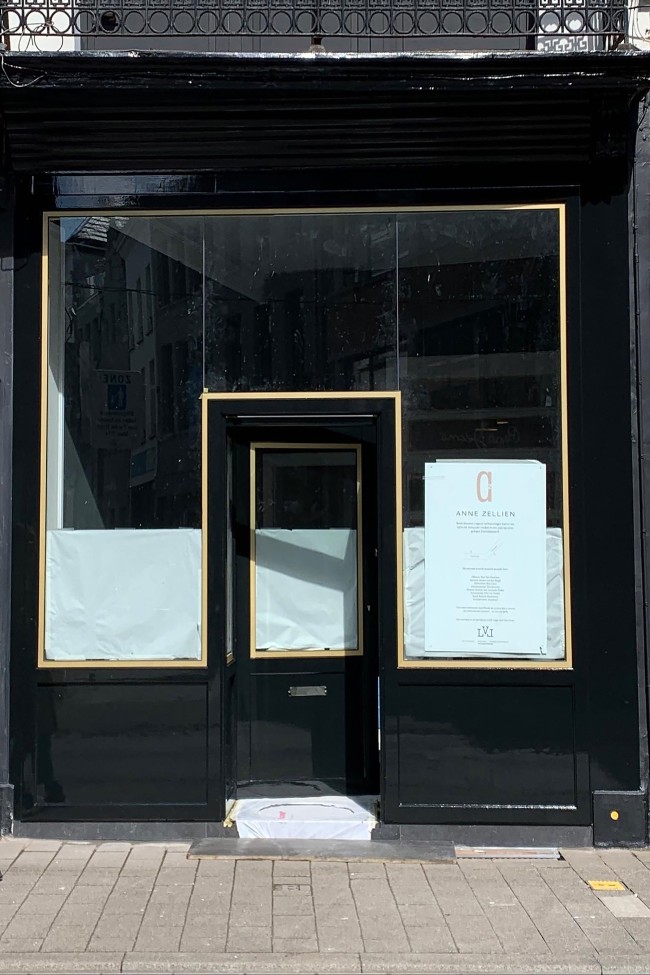 We completely stripped the shop window, raising the window frames and moving the door to the centre of the façade, recessing it slightly. The shop's small entrance is now flanked by two shop windows. The space felt much larger and brighter as a result. We used a very dark green, almost black high-gloss lacquer for the woodwork, in combination with a brass frame. The shop itself was restored with respect for the original elements. Although we retained the moulding and the workshop window, we decided to replace the heating elements with cast iron radiators.
We chose dark-green wallpaper with a forest pattern from Cole & Son, an elegant pearl grey for the millwork and the ceiling and a dark orange velvet for Anne's Thonet chairs. The striking gold-coloured pendant light by Tom Dixon, which Anne purchased last year, remained in place because we felt that it underscored her monumental approach really well. Thanks to all these well-thought-through interventions, the tiny shop has been transformed into a monumental space. Something we're both actually quite proud of!
Photography: Diane Hendrikx