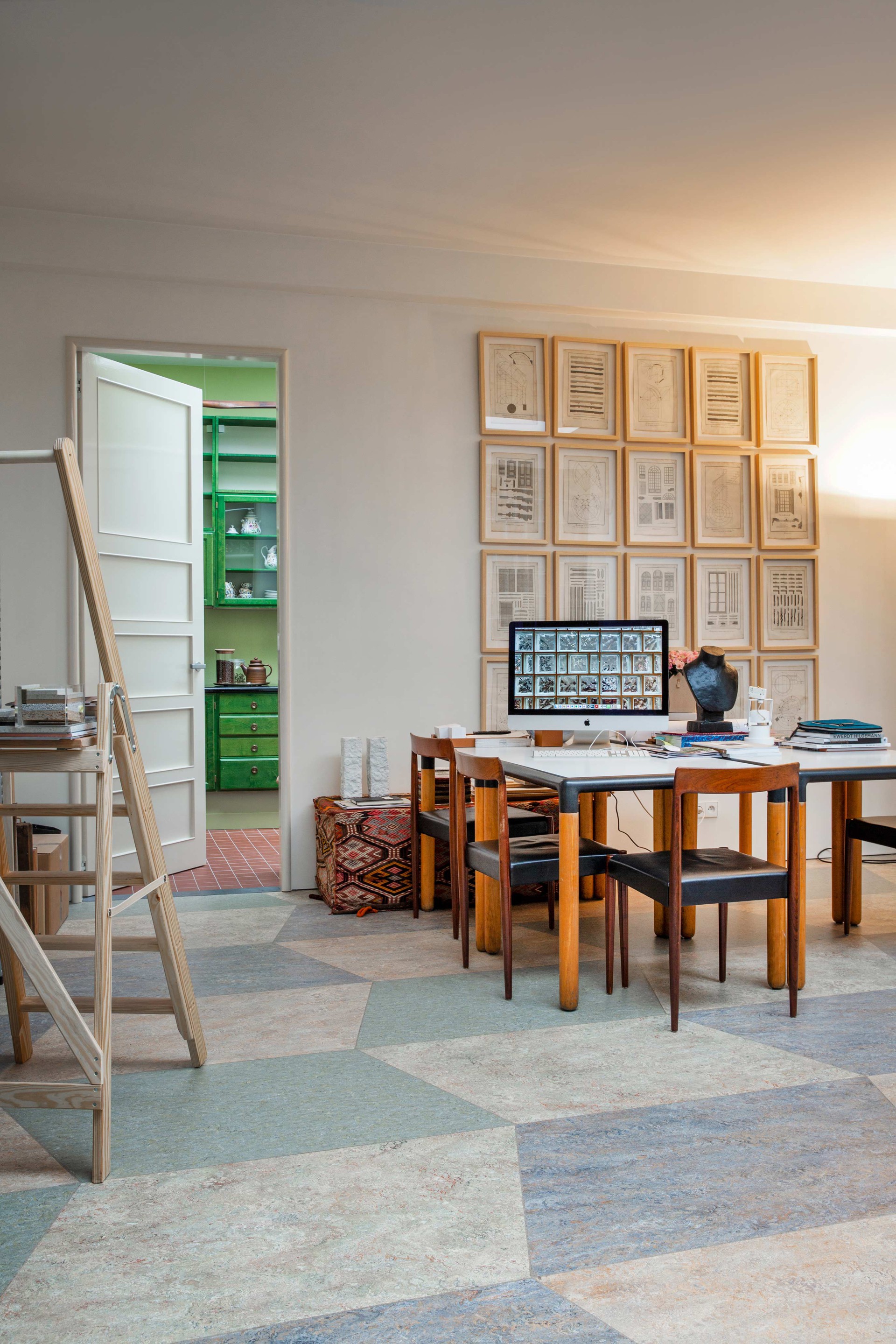 Studio Lene Van Look
In August 2022 we moved our studio to a new location, a stone's throw from our old studio. Previously, our studio was located in my own house, on the ground floor where my garage used to be. I bought the space on Mechelseplein because of the distinctive facade and the natural light. The space was divided into 2 long narrow rooms and a few smaller rooms. We have transformed the space to its original state from 1950. Namely one large open space. In November 2021 we gutted the space. After we had removed all the small rooms, corrugated plates and technics, one large sandbox remained. This gave us the opportunity to design the space according to our wishes.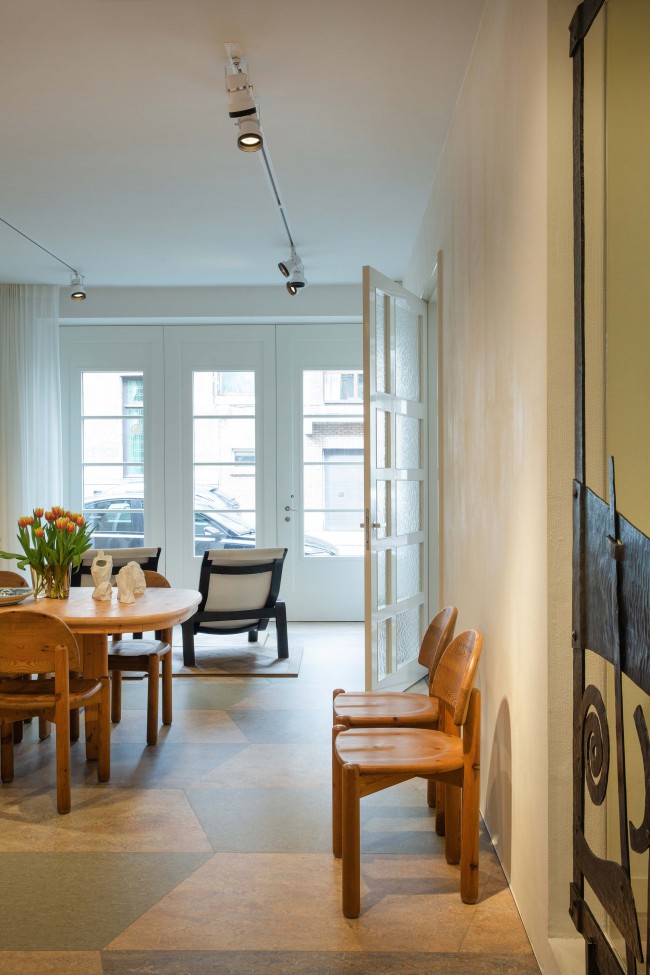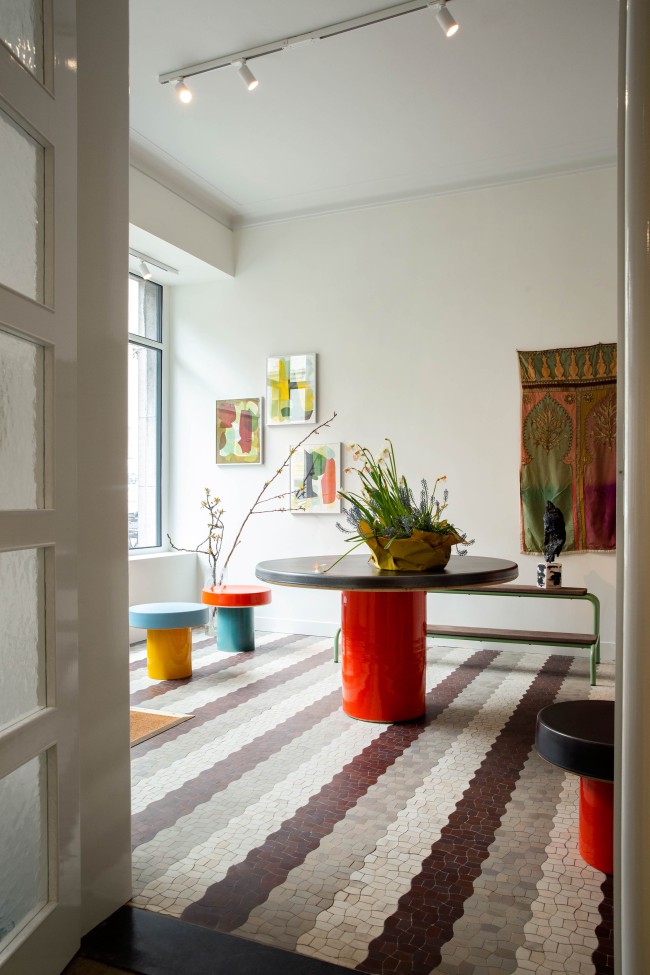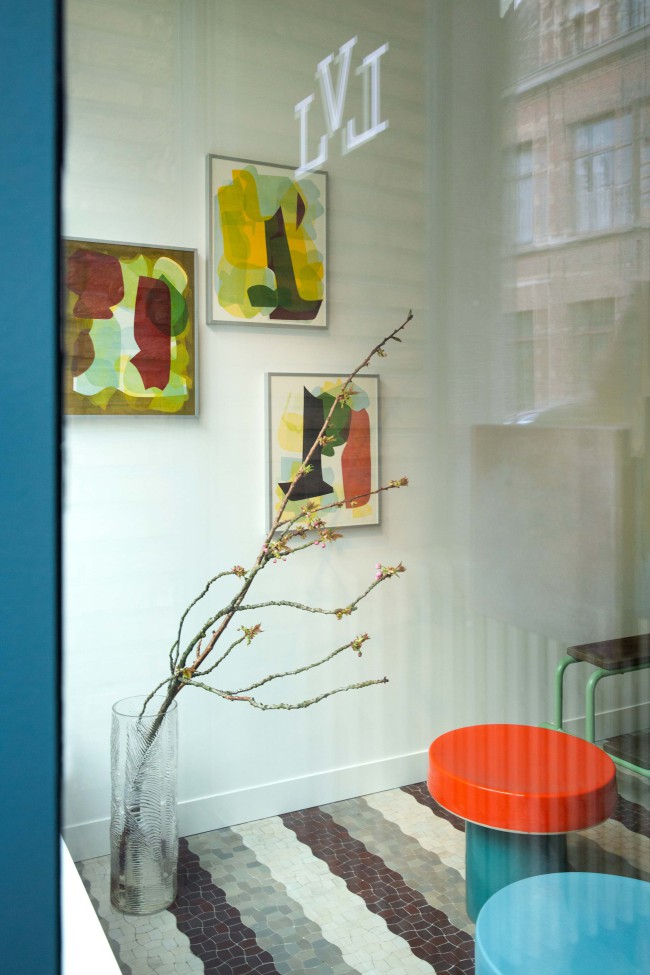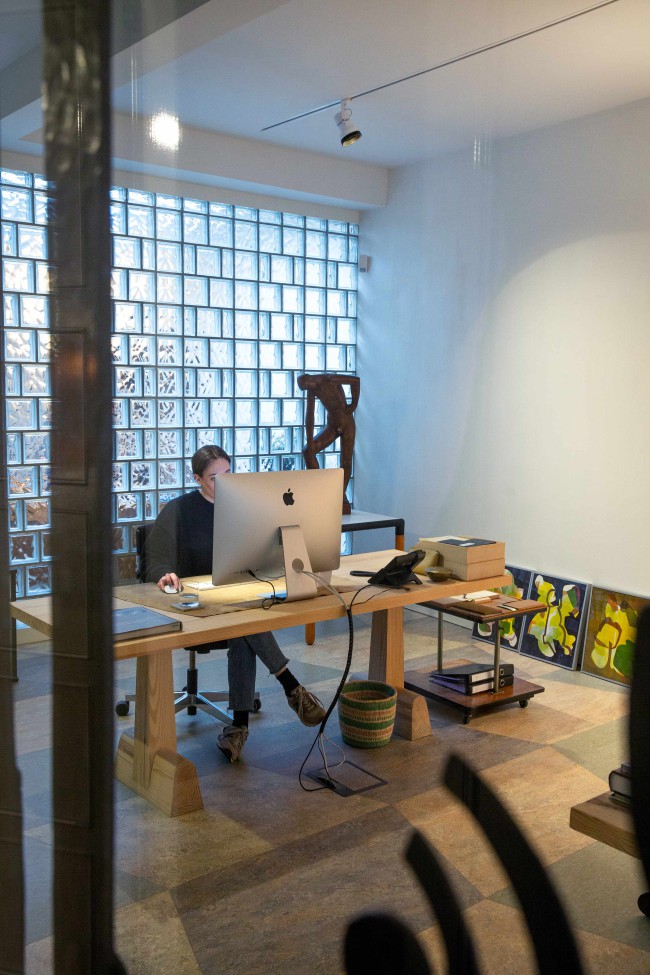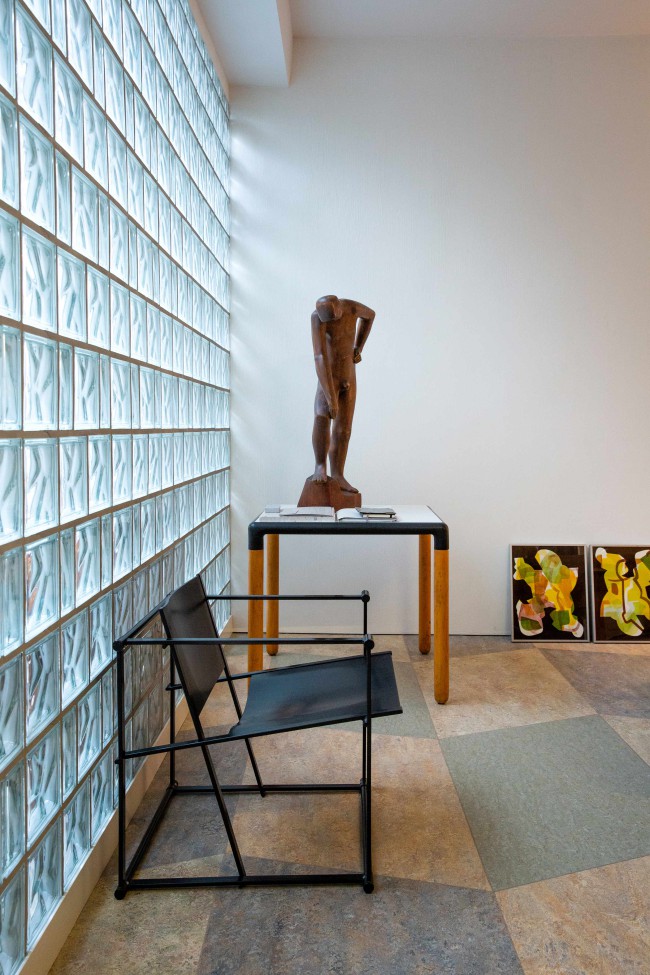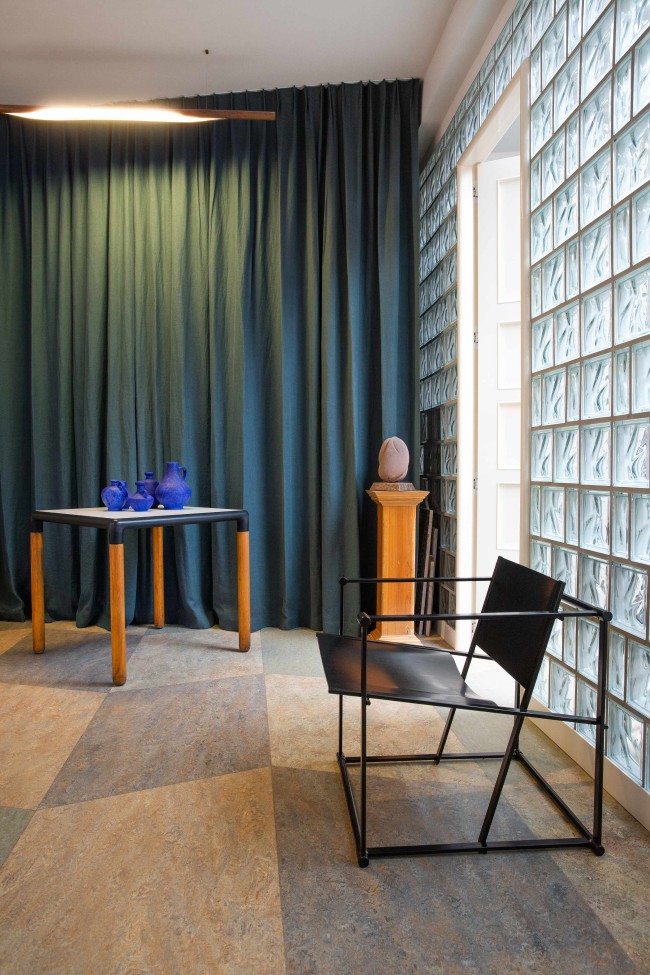 For the layout of the large space, we had the idea to create as open workplaces as possible with lots of natural light. We eventually created 3 spaces, consisting of an open space at the front with room for 3 to 4 desks, an office space in the middle and a kitchenette with a storage room at the back.
The dividing wall between the workplaces and the meeting room is made of glass blocks and creates an acoustic buffer which still allows natural daylight to enter the workplace.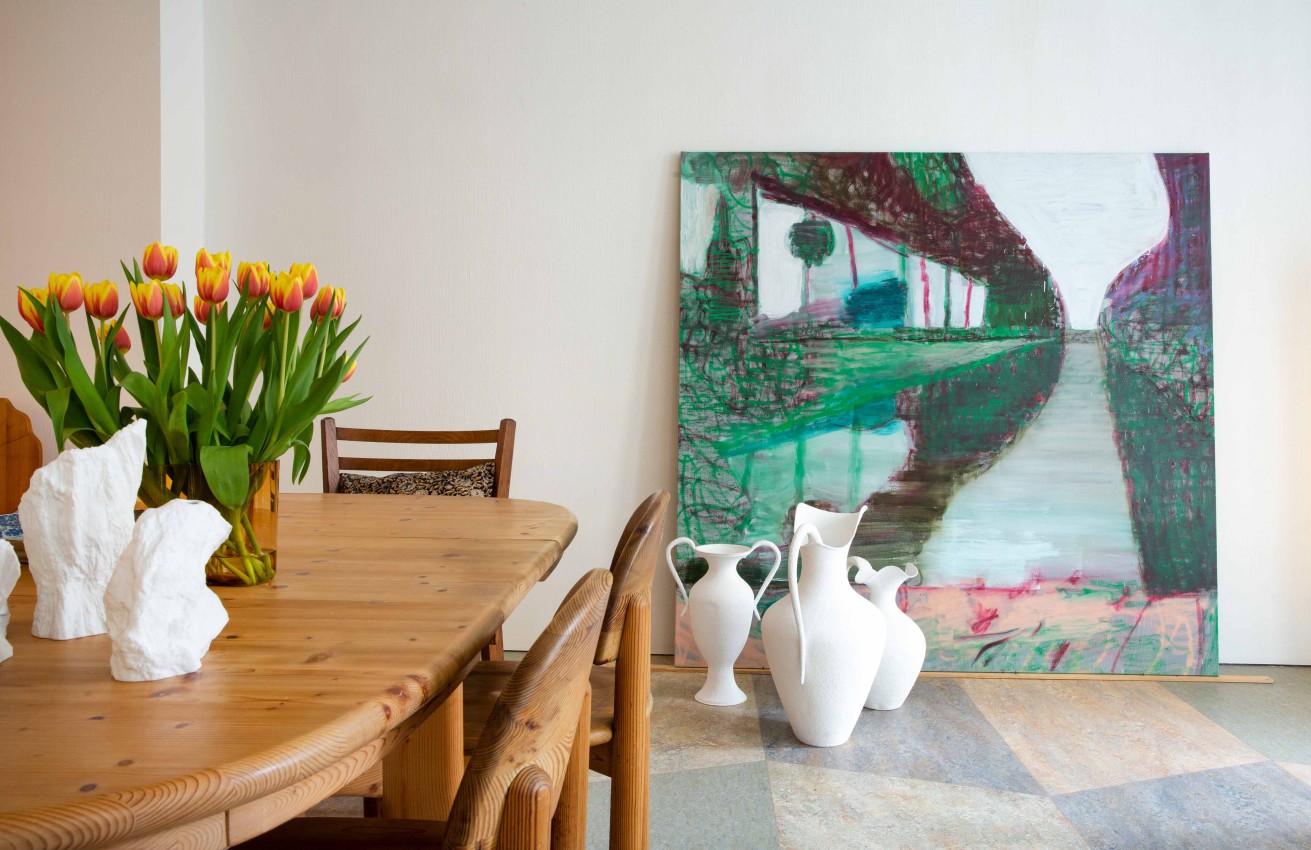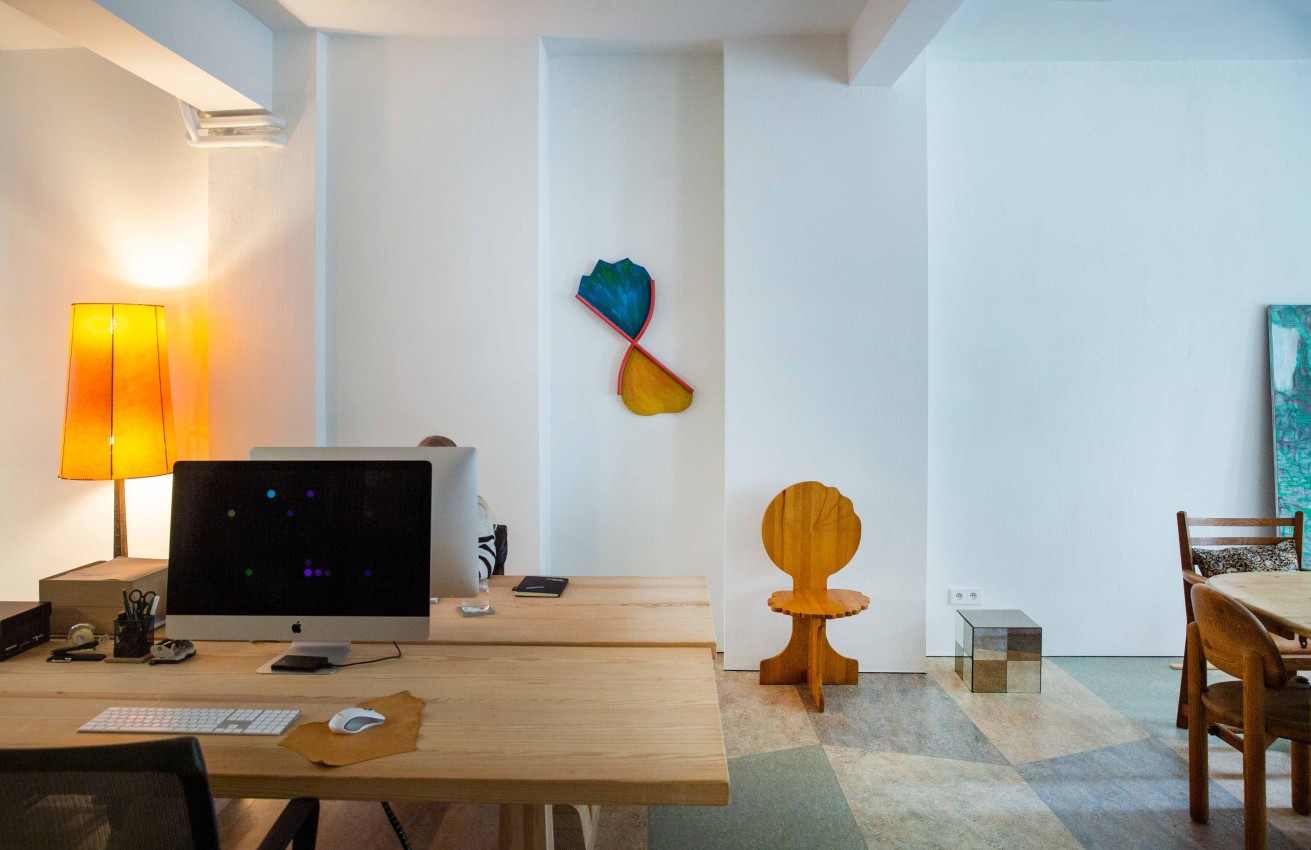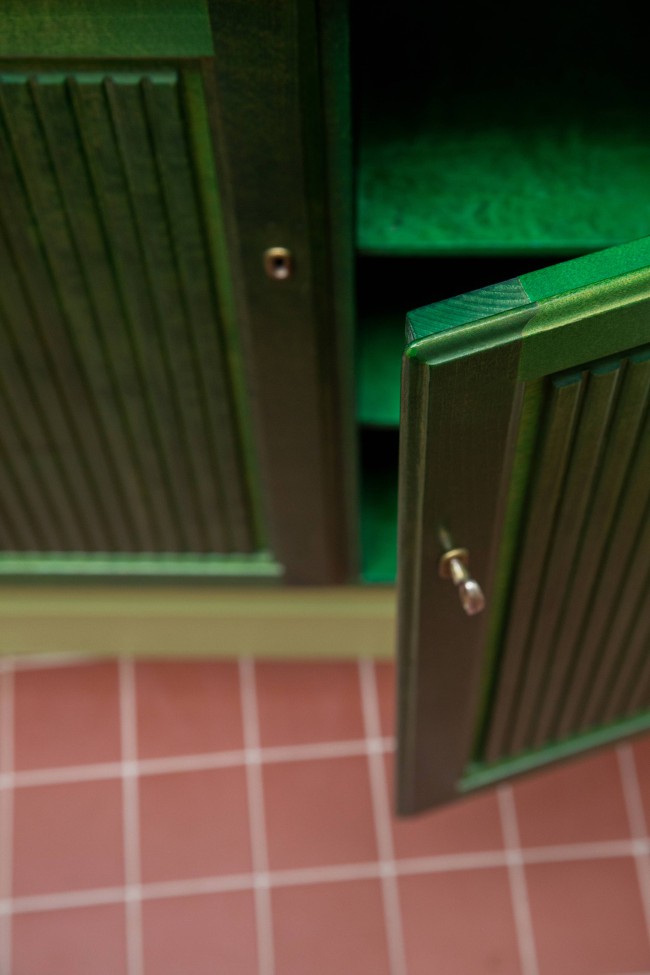 The green cabinets in the kitchen originally came from a display cabinet that we converted into a fully-fledged kitchen. By using a high baseboard and a new kitchen countertop, we have created enough depth and height to make it practical and usable.
The beautiful authentic floor in the store was preserved, and the style of the 1950s further inspired us for the office floor. Gio Ponti's architecture served as a great source of inspiration for choosing the floor covering. The floor consists of large trapezoidal linoleum tiles laid in a playful pattern. The linoleum floor connects in some places next to our Winckelmans tile floor and provides a colorful contrast.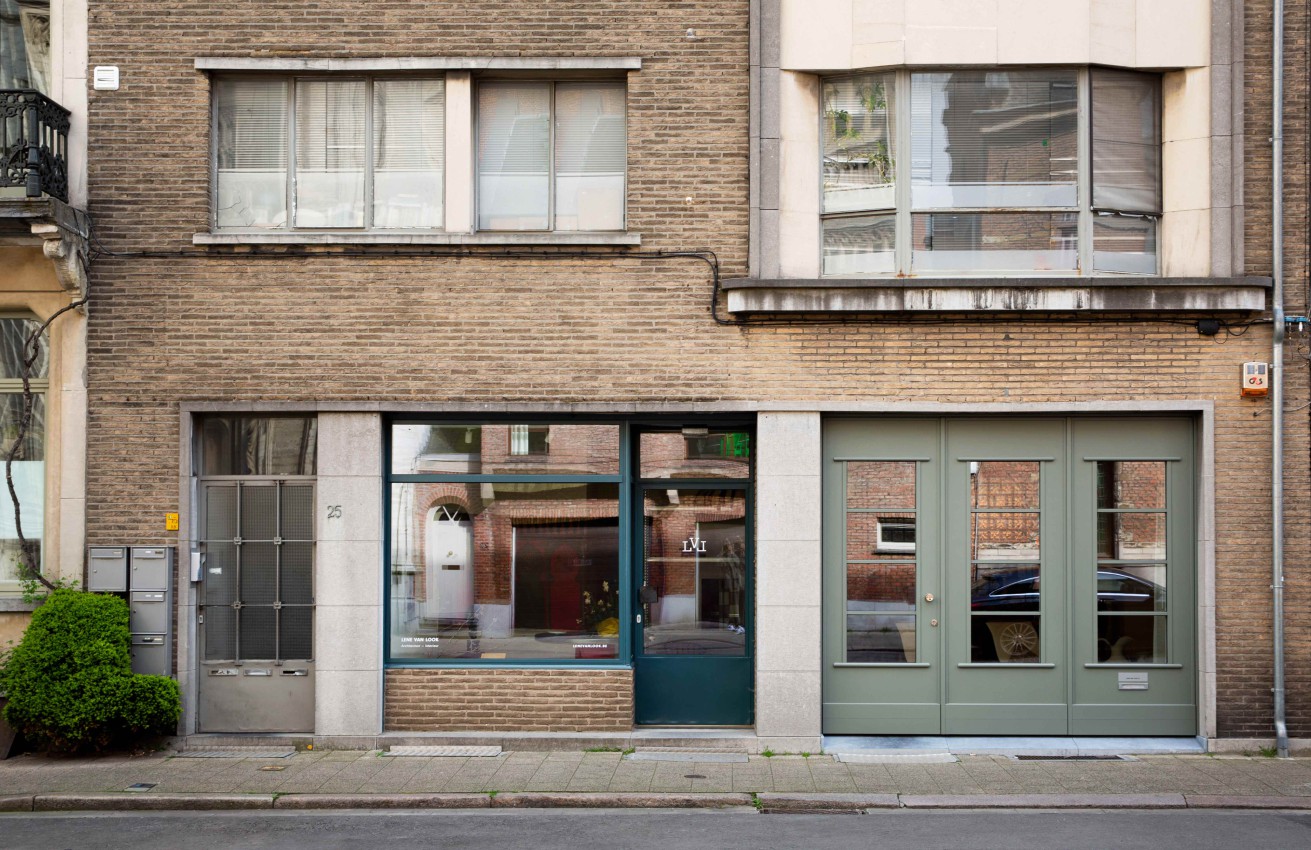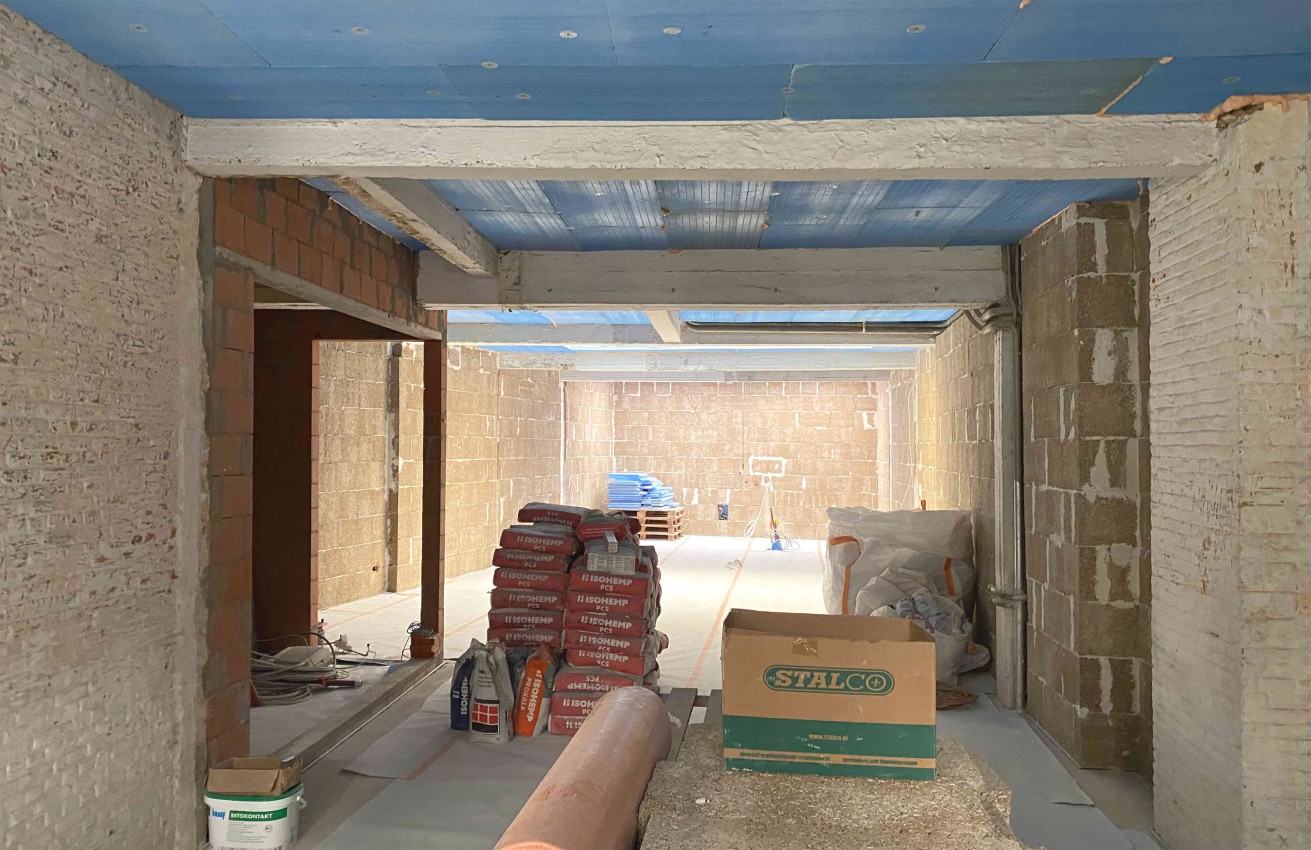 "The advantage of moving to Mechelseplein is that we are more visible in the city, we have more space and daylight. This makes it a pleasant place to work at. We are very satisfied with the results we achieved." – Team Lene Van Look