Project d' Hoef
The so-called "D' hoef ", the farm and stables of the castle in Loenhout,
a country house built in 1746 to a design by the Flemish rococo architect Jan Pieter van Baurscheit the Younger.
The domain has been in family ownership since the 1960s, several members live in the two wings of the main building and the outbuildings.
Three years ago I was commissioned to convert one wing of the castle into a home. The final phase is almost reached.
We have now started renovating the farm called D`Hoef. The farm has undergone many renovations in various phases.
The masonry of modifications in the 1970s, where quality leaves much to be desired, is now being replaced by historically correct masonry. The windows on the courtyard side are typical of the unfussy approach to renovations over several decades. On the outside, in the critical sense of our time, we are now replacing a few small lunettes with acceptable simple high windows, which offer a welcome view of the beautiful park inside.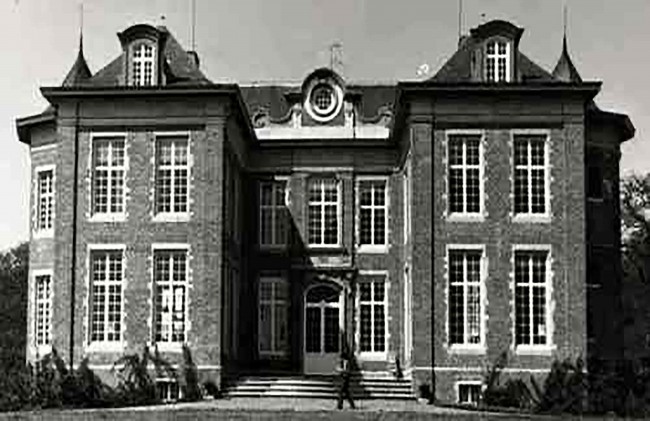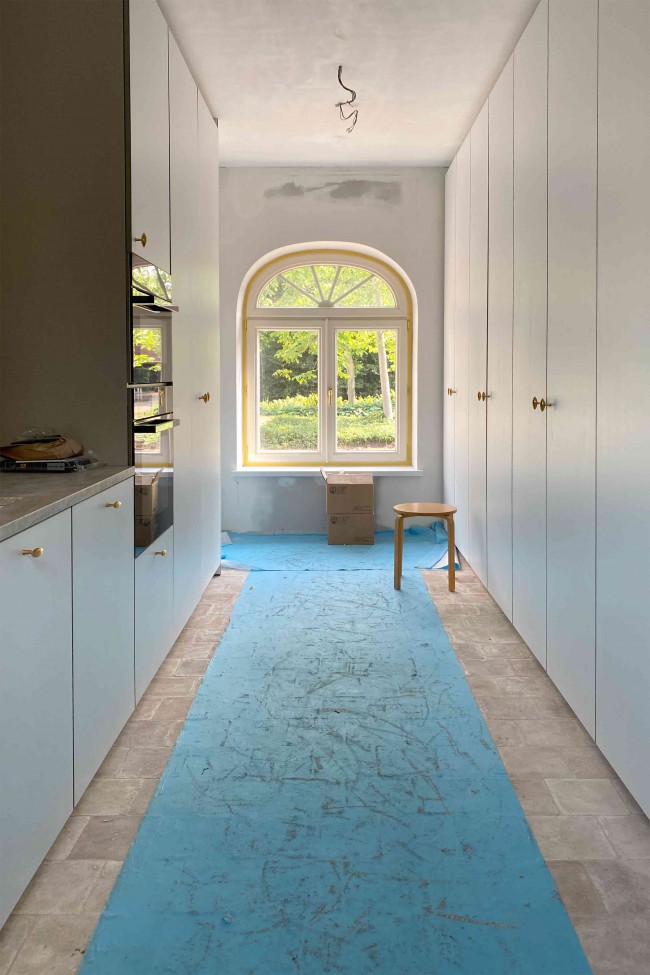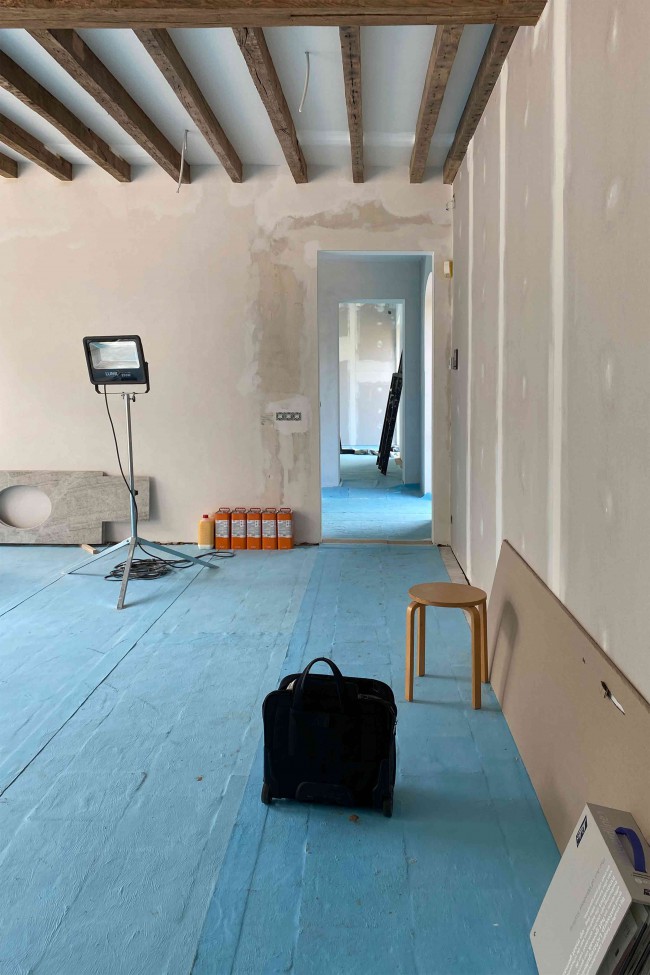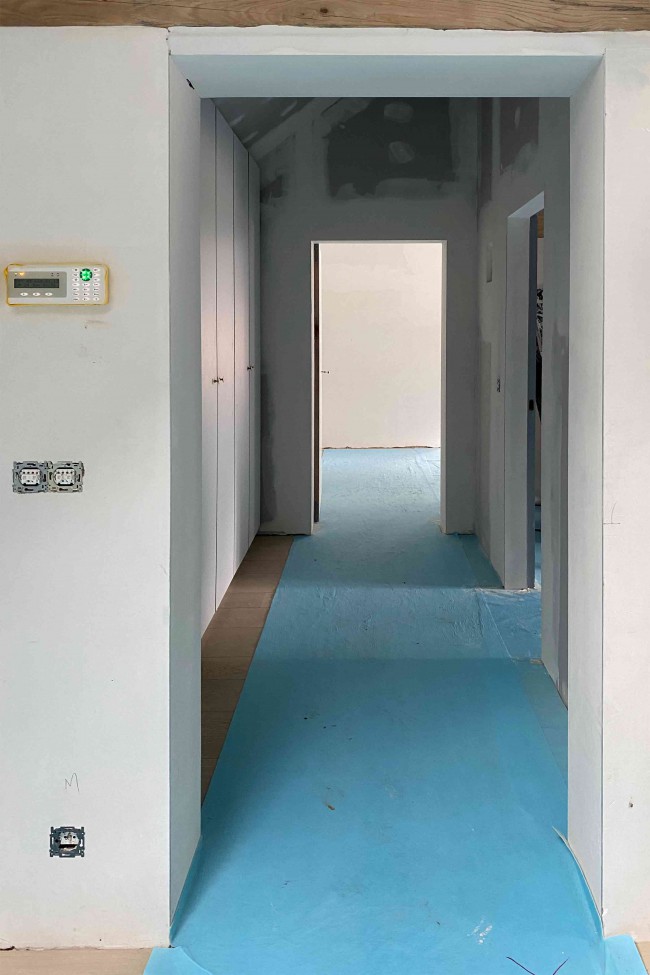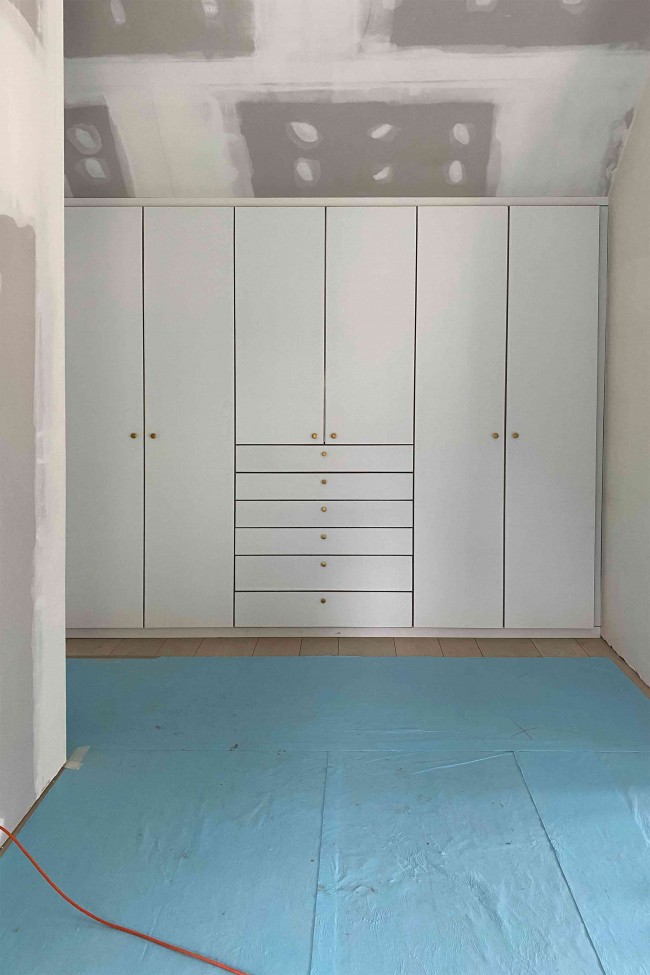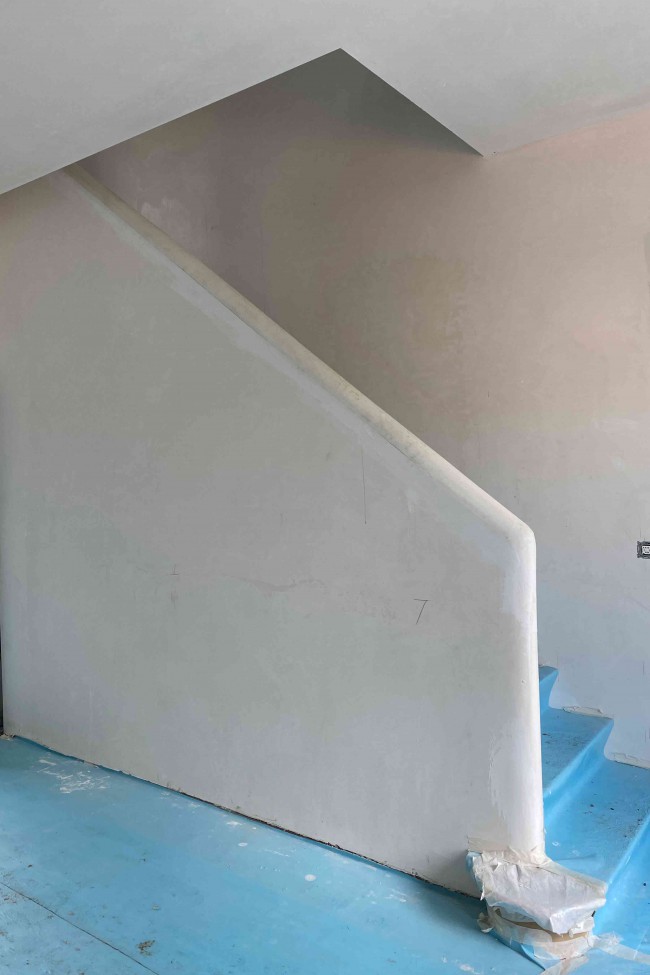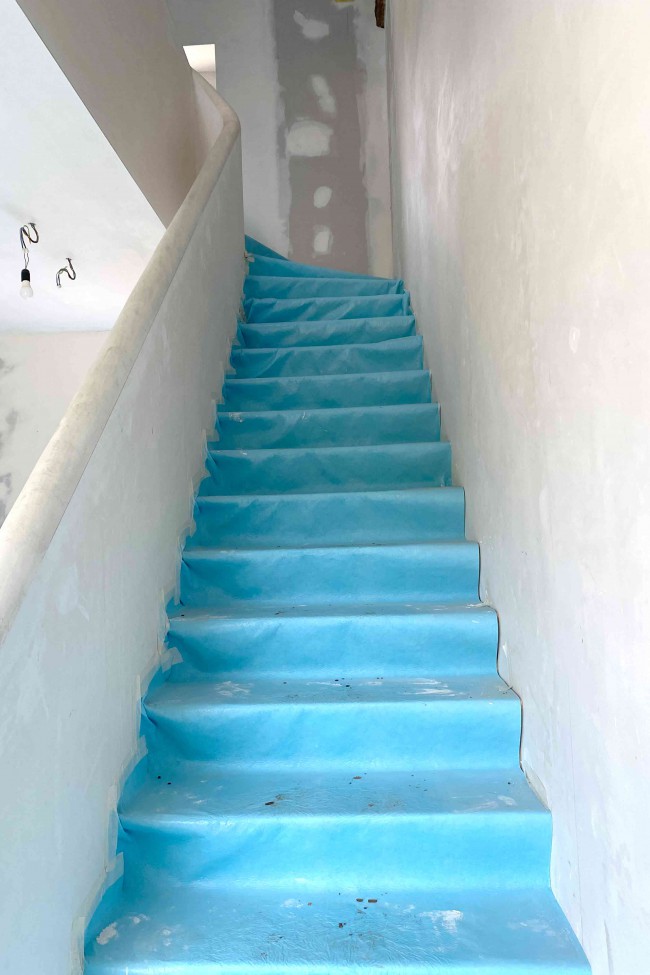 Insulation applied through retaining walls.
Custom cabinets are later painted with the brush, the structure of the brush will give the cabinets extra dimension!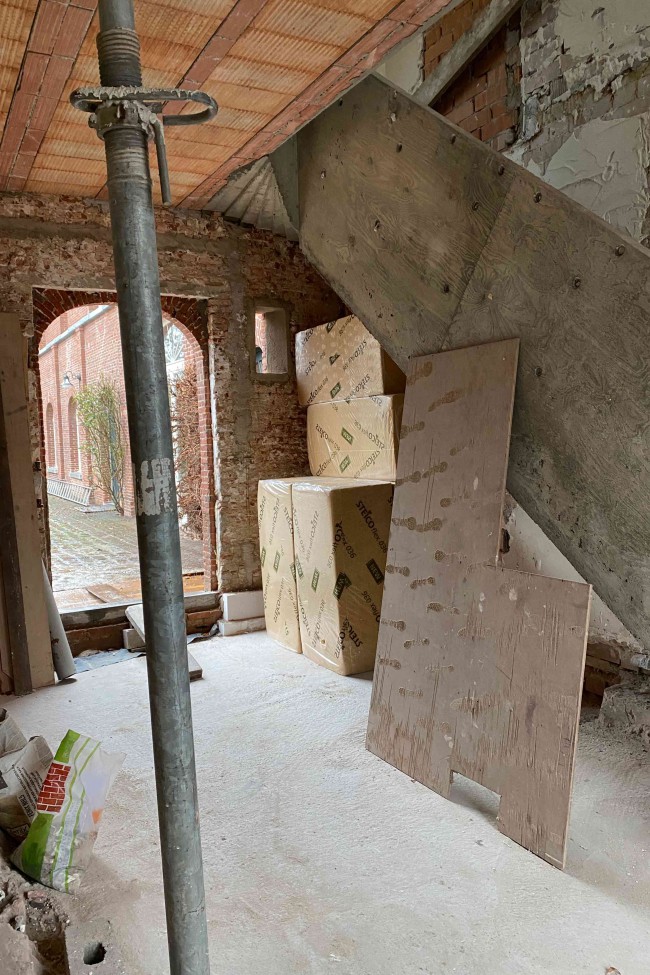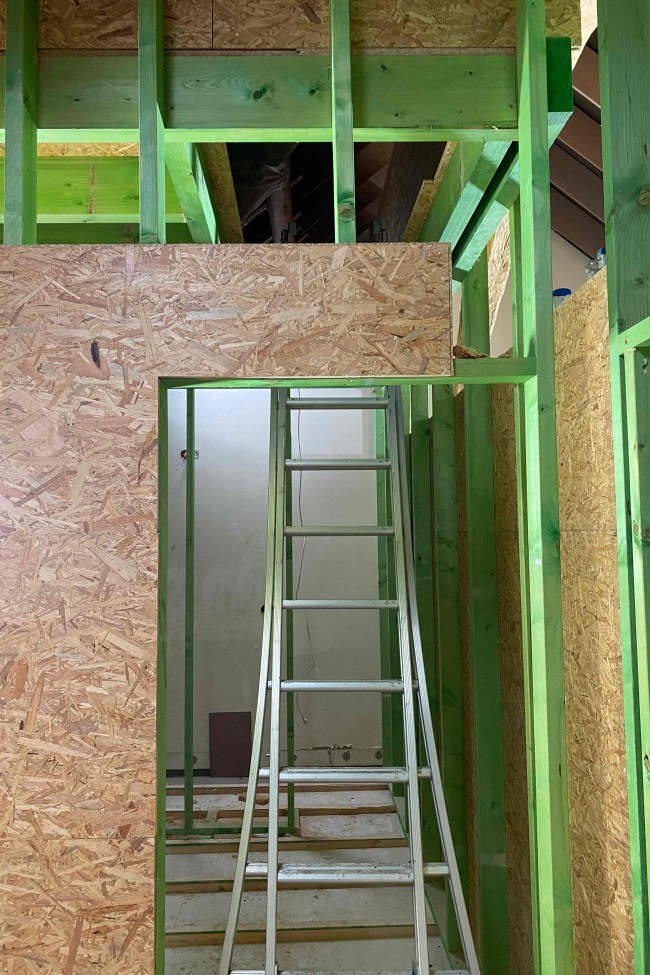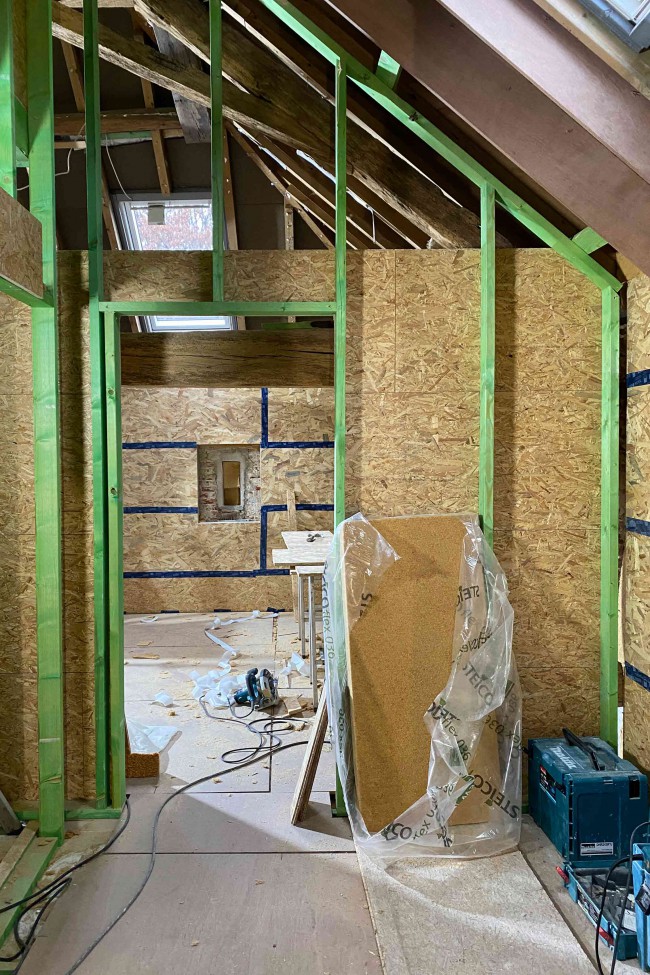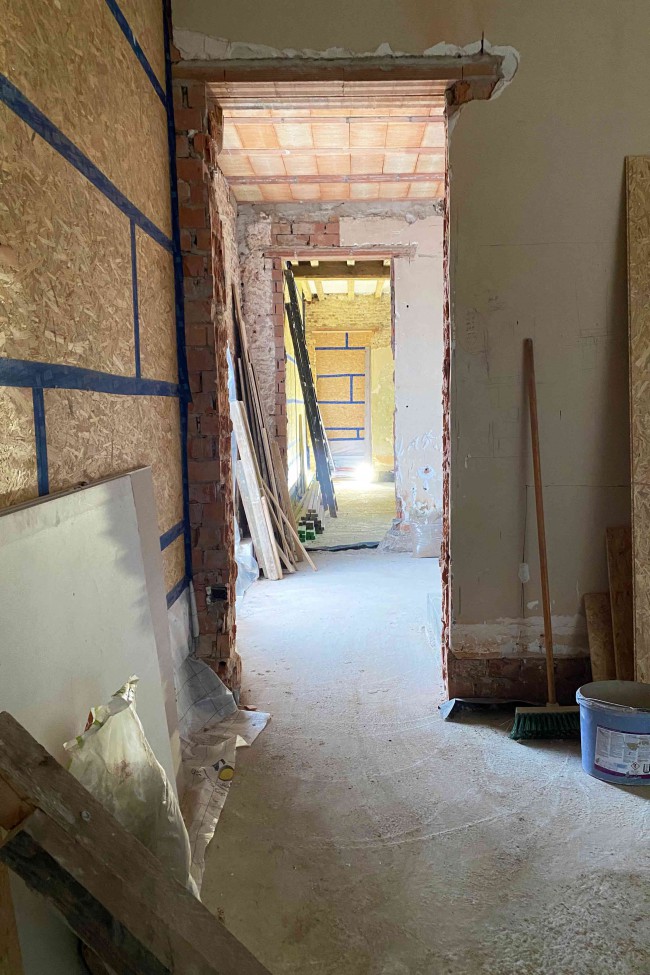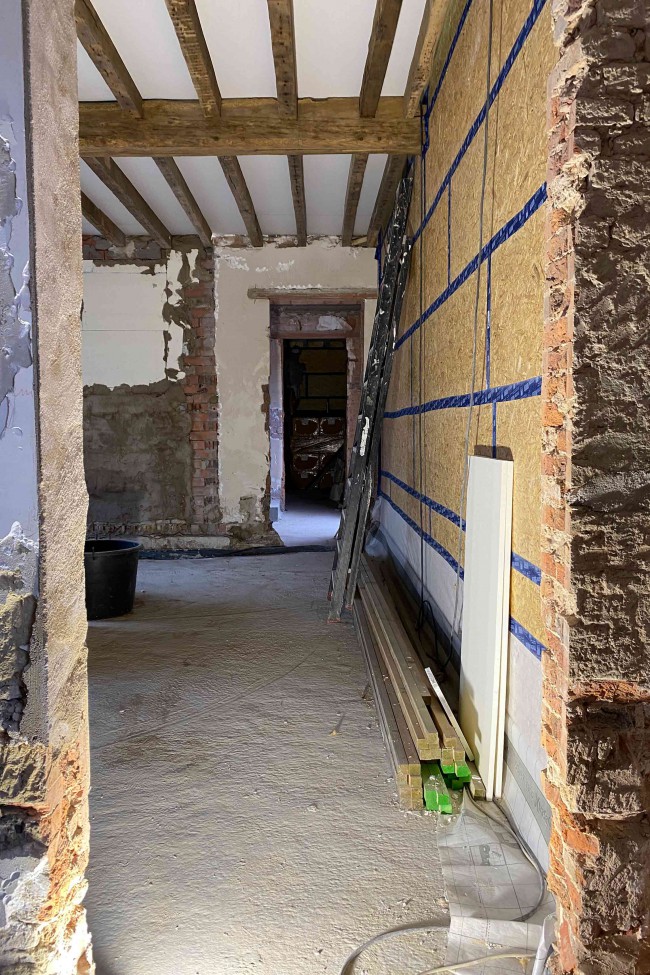 New windows were added to the facade and the interior side was insulated.
The interior insulation used here is an ecological product. A completely new layout has been worked out under the roof, which was constructed from OSB walls and the same internal insulation.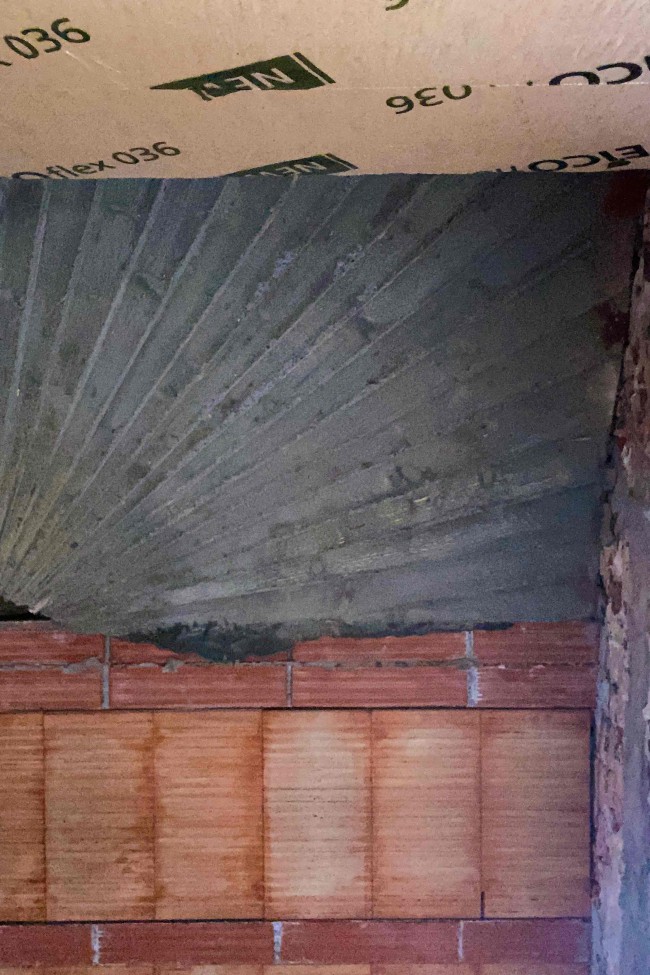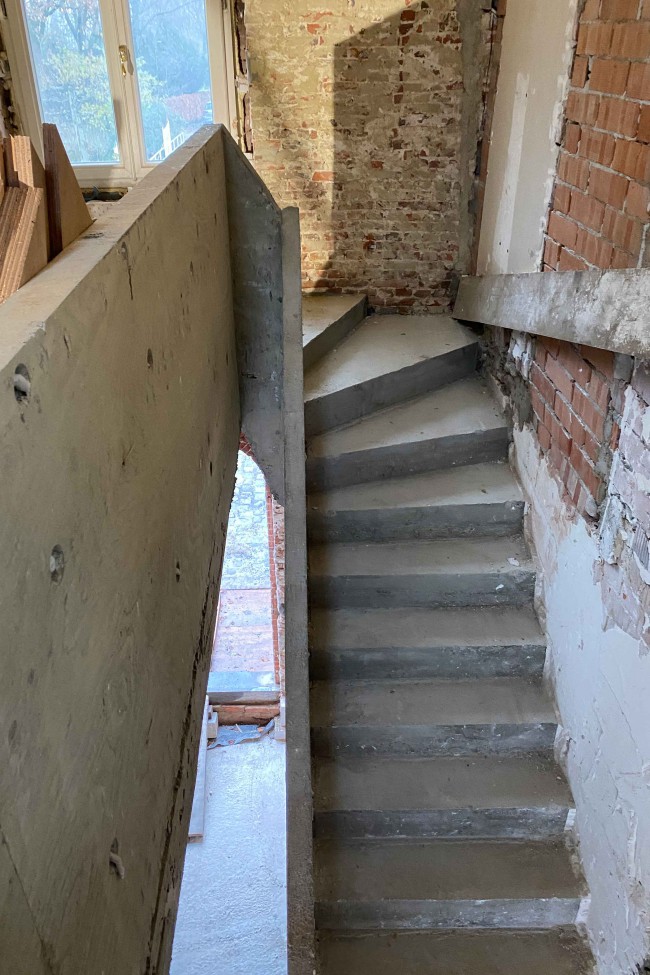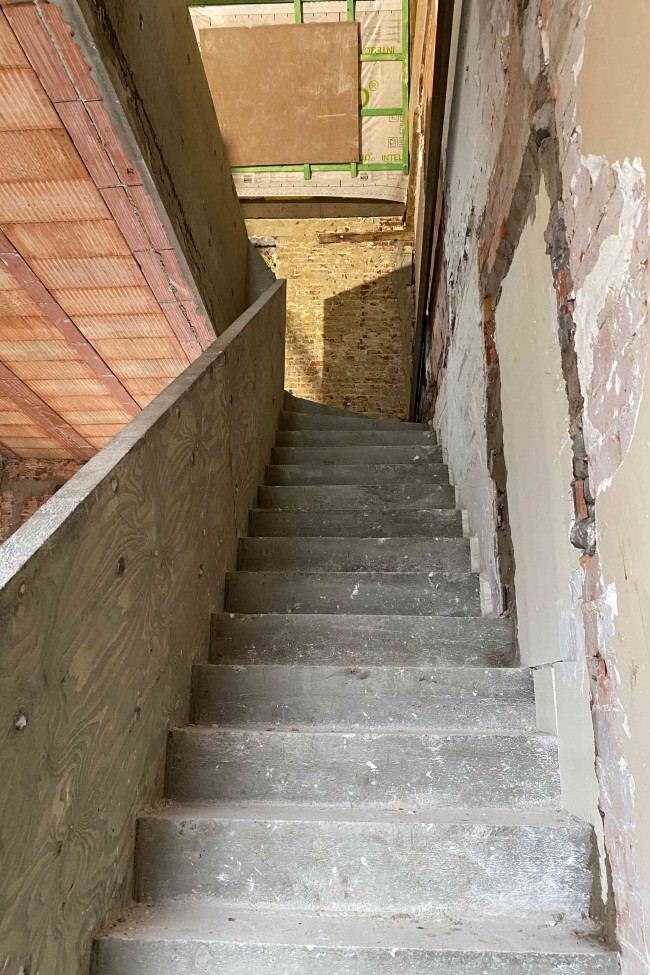 Craftsmanship at its best with this expelled staircase cast in concrete.