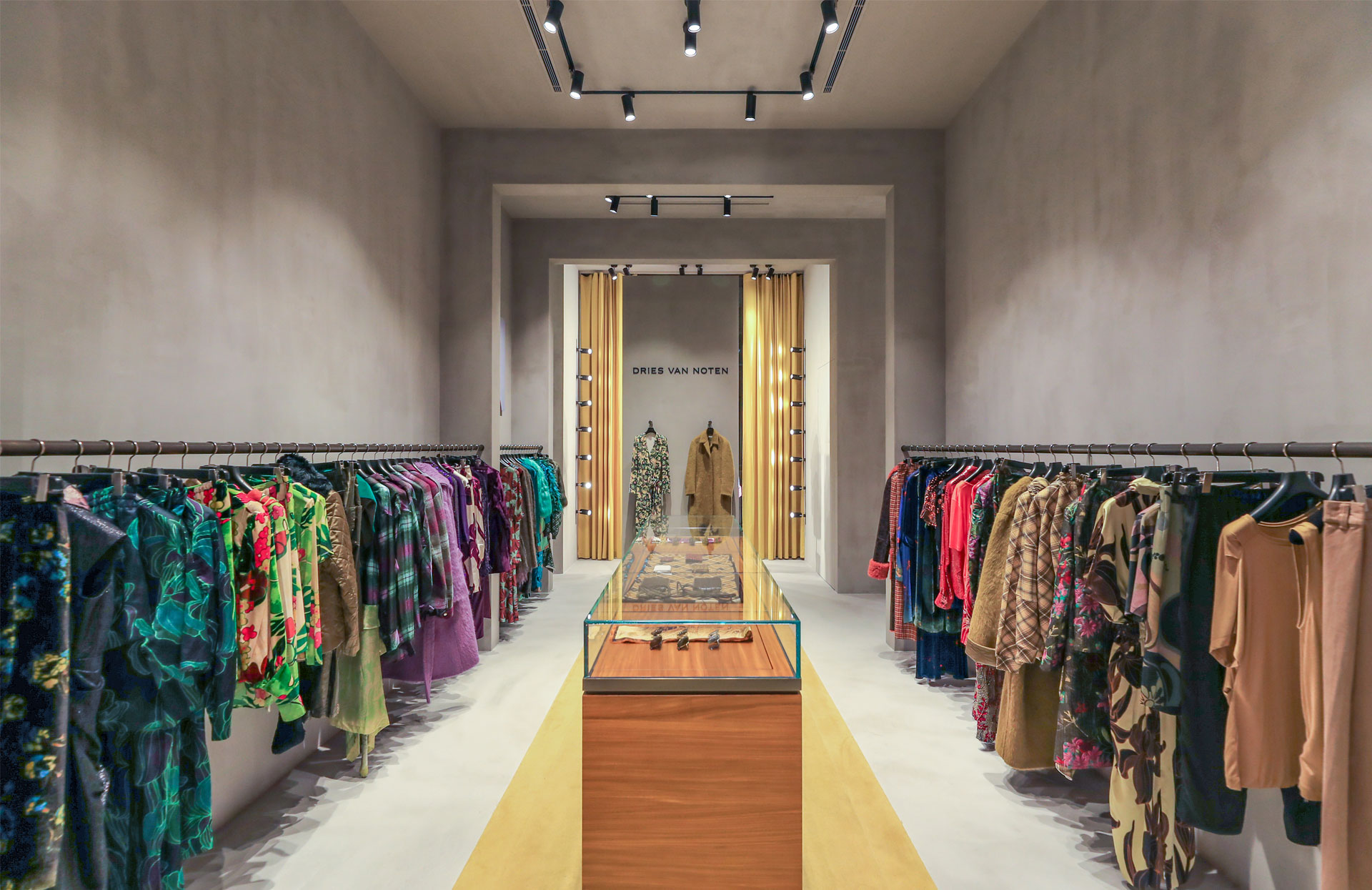 Dries Van Noten – China
Lene worked as an in-house architect for Dries Van Noten for 14 years worldwide, for example in Korea, Japan, UK, ….
The last store design, which is special to us for this reason, is the boutique in Shanghai. After this project, Lene focused entirely on expanding her own office.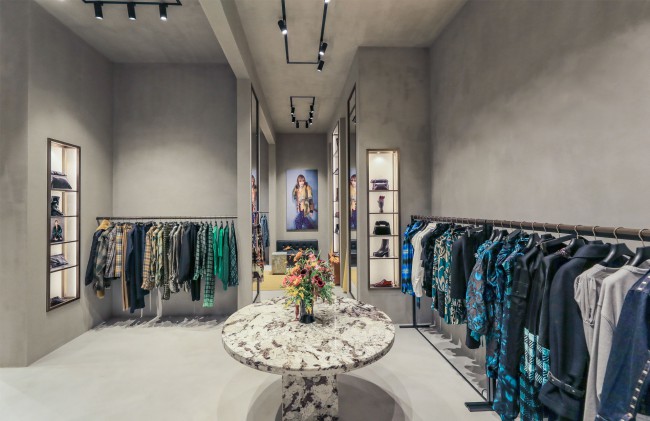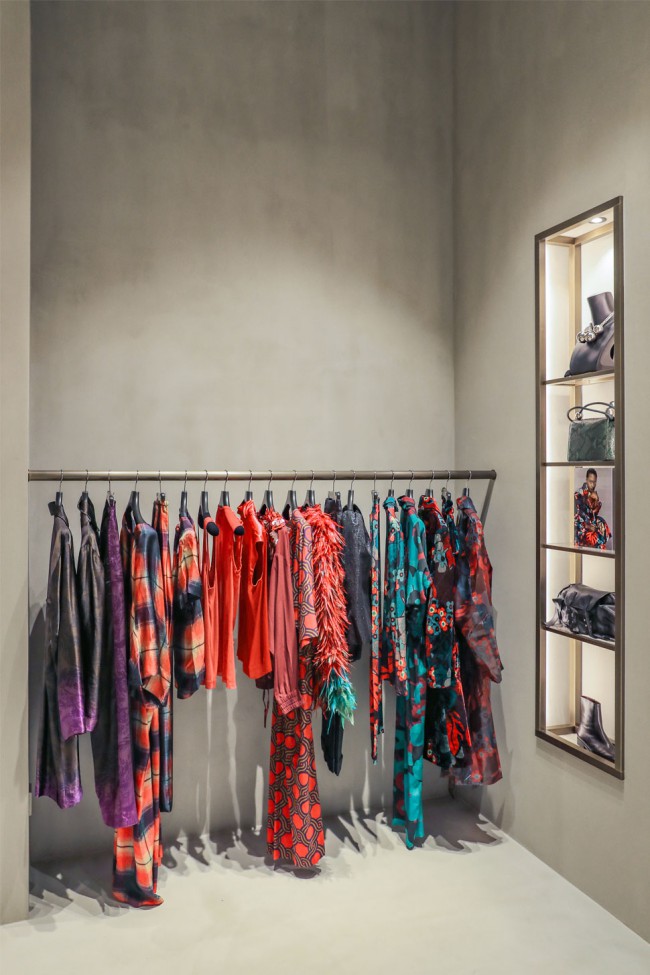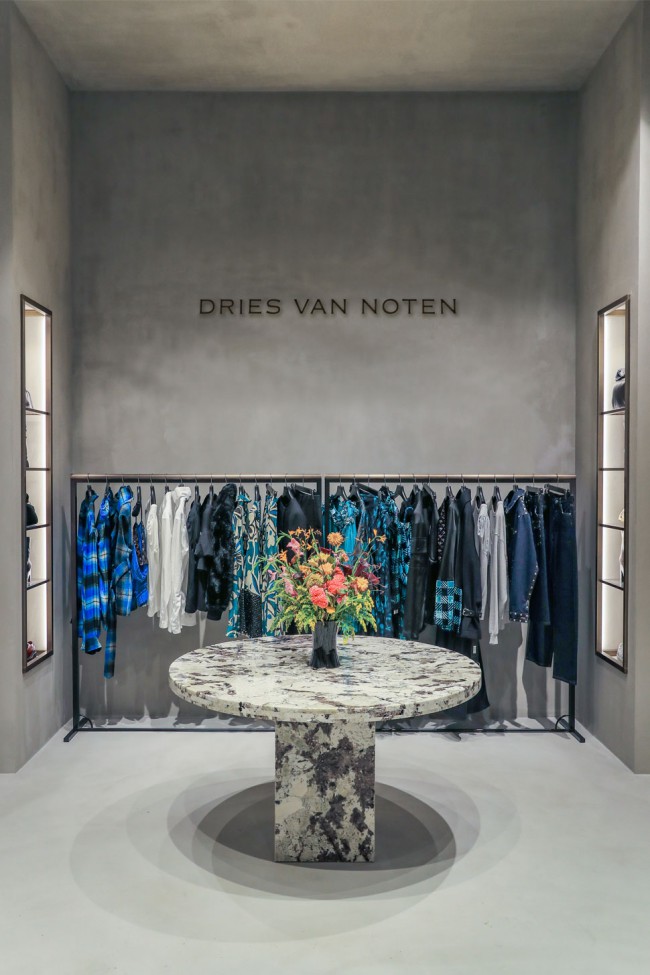 The store is located in Réel Mall and includes both a men's and a women's department. The layout and organization made the design a real challenge.
When entering through the central entrance, you first walk through the accessories.
Next, you find the extensive women's collection in the central and right-hand axis.
The men's collection is shown in the left axis.
The entire space was executed in an imitation concrete. This material creates a calm background so that the clothing collection immediately catches the eye.The neutral aspect of the ceiling and walls also ensures that the rich walnut and iconic yellow silk of Dries Van Noten contrast beautifully.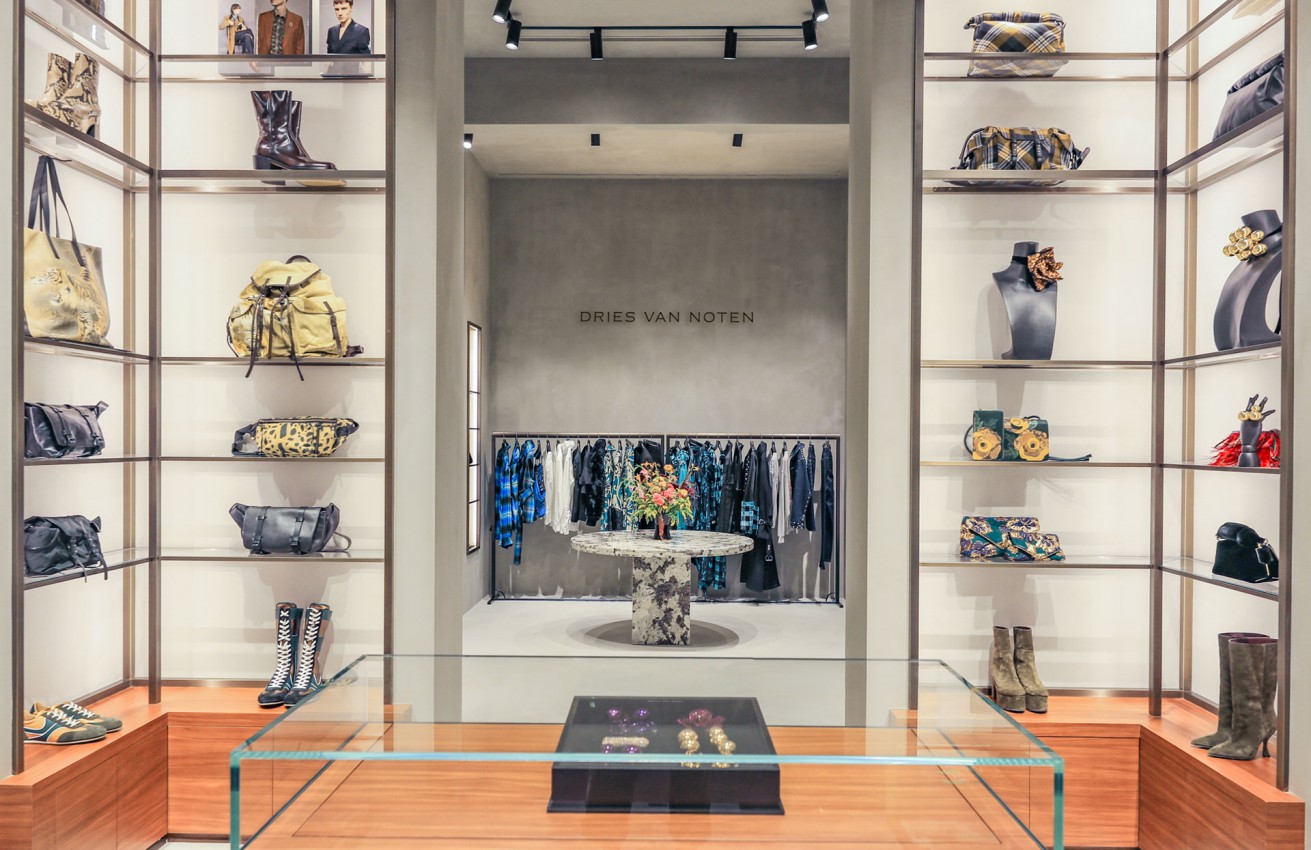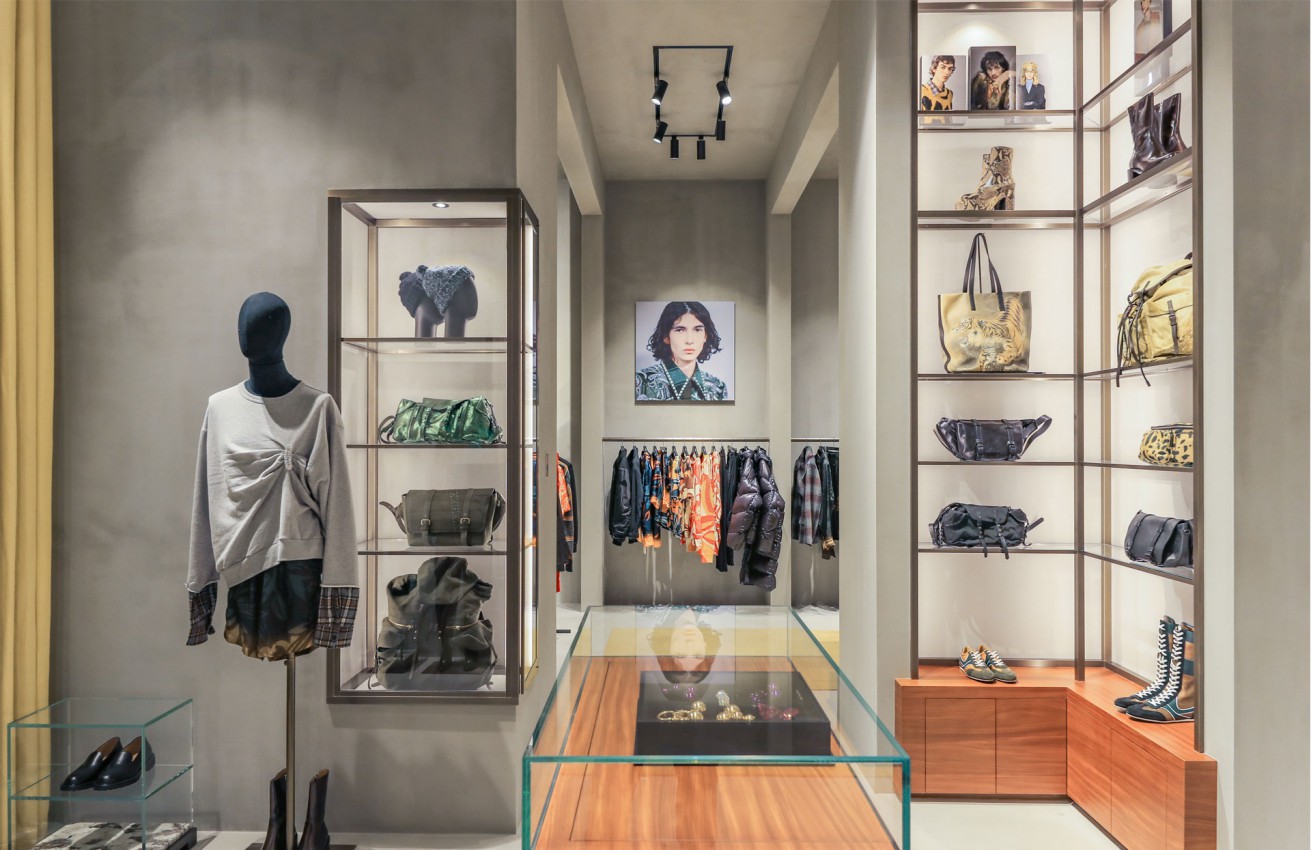 In short, a suitable end to a period on which we as an office look back with great pride.