Begijn
I acquired this dwelling in 2002, while working for Gert Voorjans. Because the building was in such a bad condition and it rained inside, the owner, who was an acquaintance, decided to empty it out. I immediately contacted him and we reached an agreement that same evening about the sales price. I received the keys three months later. I renovated the building from top to bottom. Because it was too small to live in, I built an additional floor at the rear.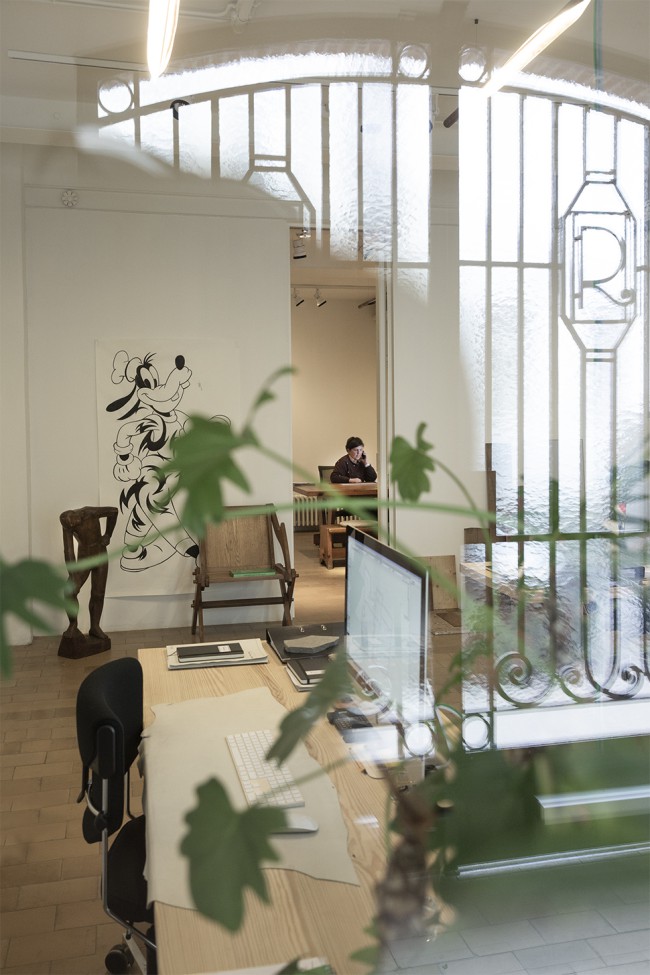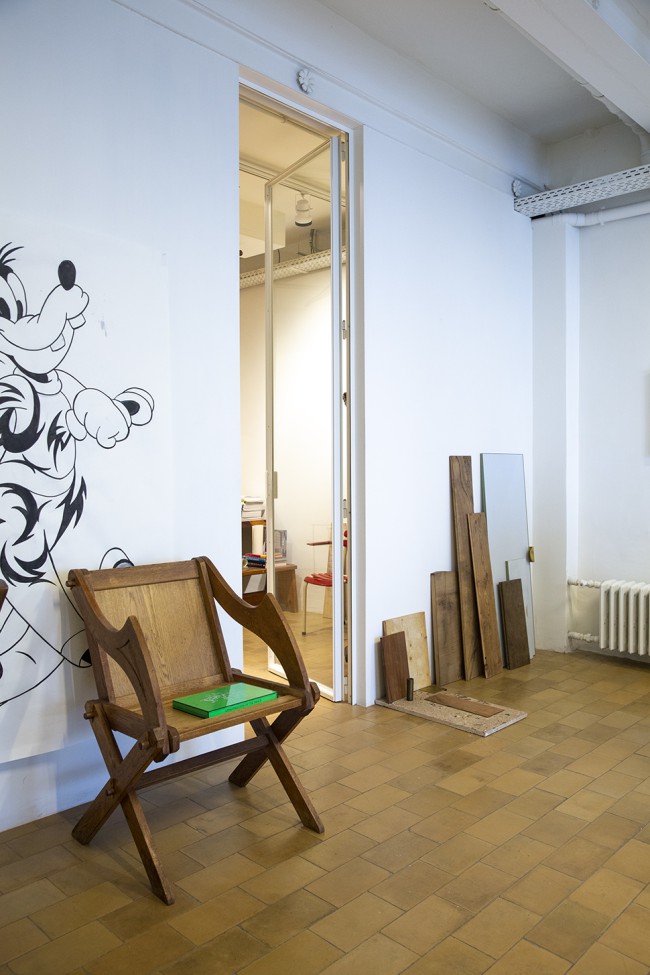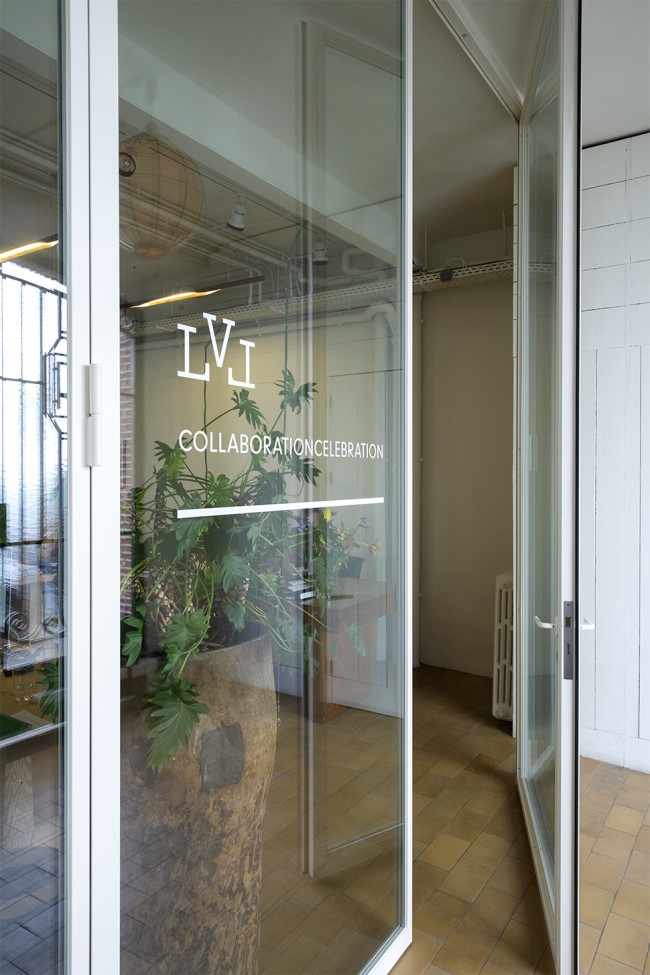 After the first year of renovation, the house was essentially water and windproof but I still had to tackle the garage and the rooftop garden. The interior design and finishing were carried out in various phases. The garage used to be my studio, where my team and I welcomed our clients in a personal and beautiful setting. Now we moved our studio to a new location at Mechelseplein.
The bathroom is a combination of some vintage pieces and some classic elements that create the perfect space where I can relax after a long week. When it came to designing my bedroom, I wanted a sober yet sophisticated look so I went with neutral colours and added colourful vintage pieces to elevate the room.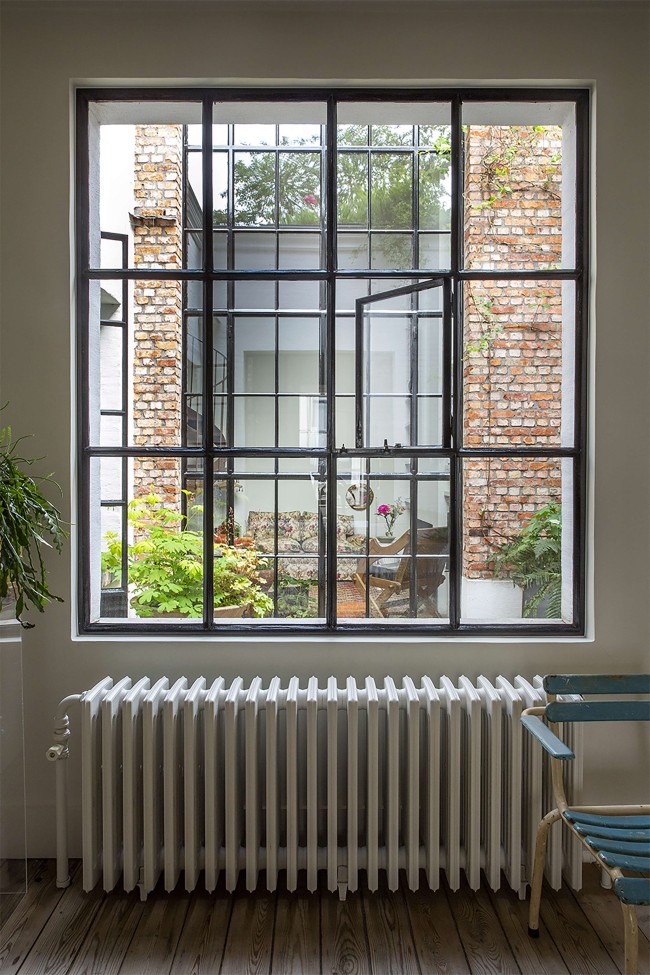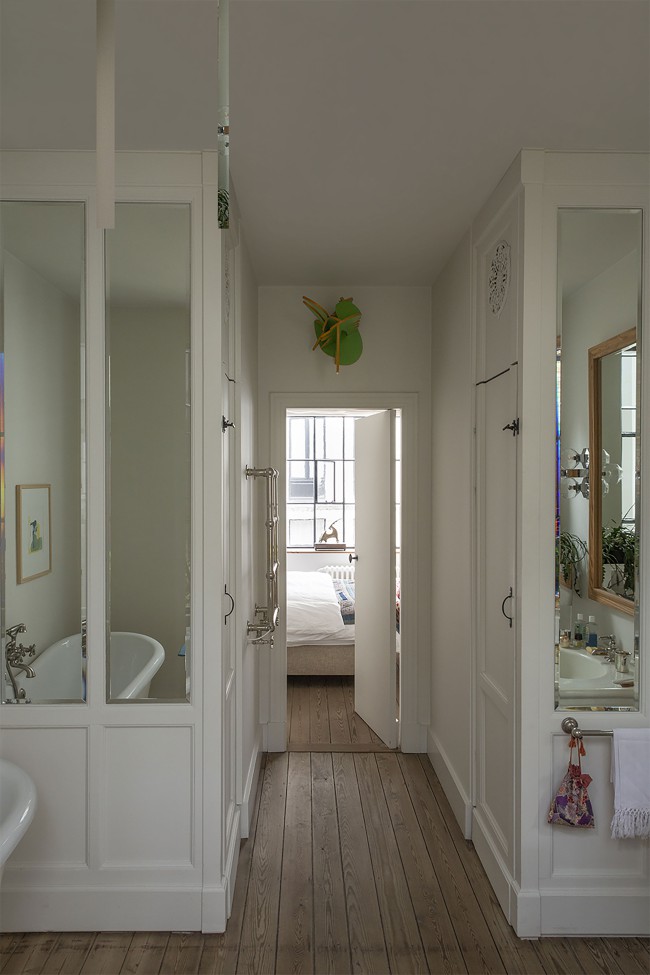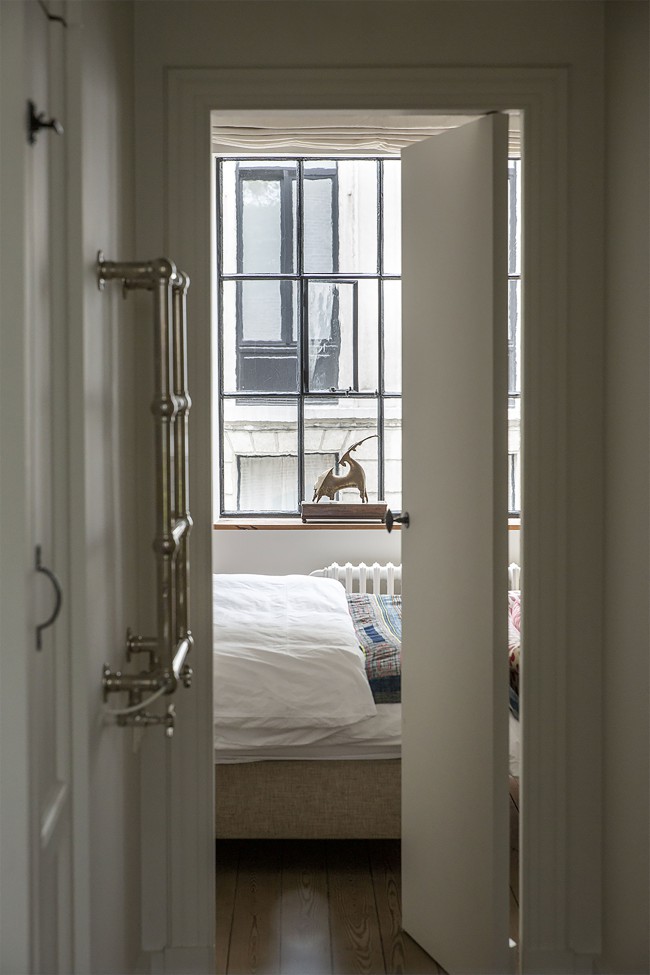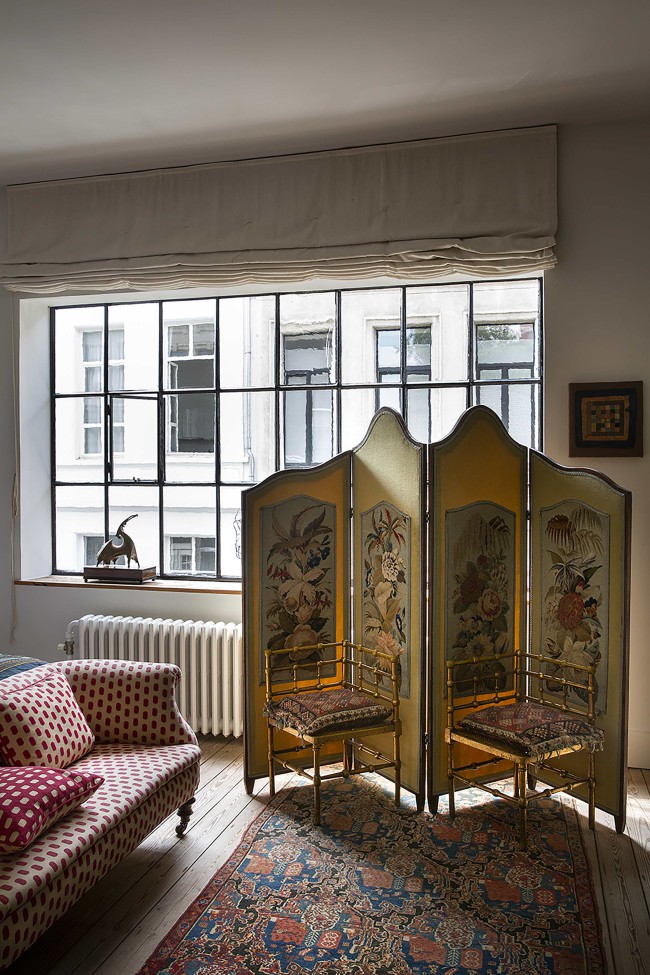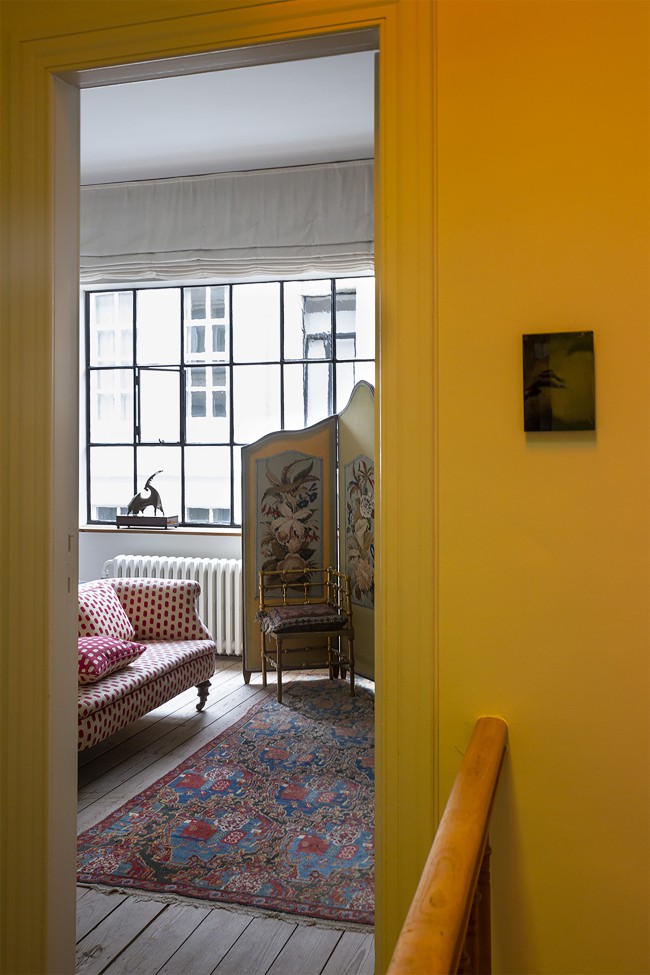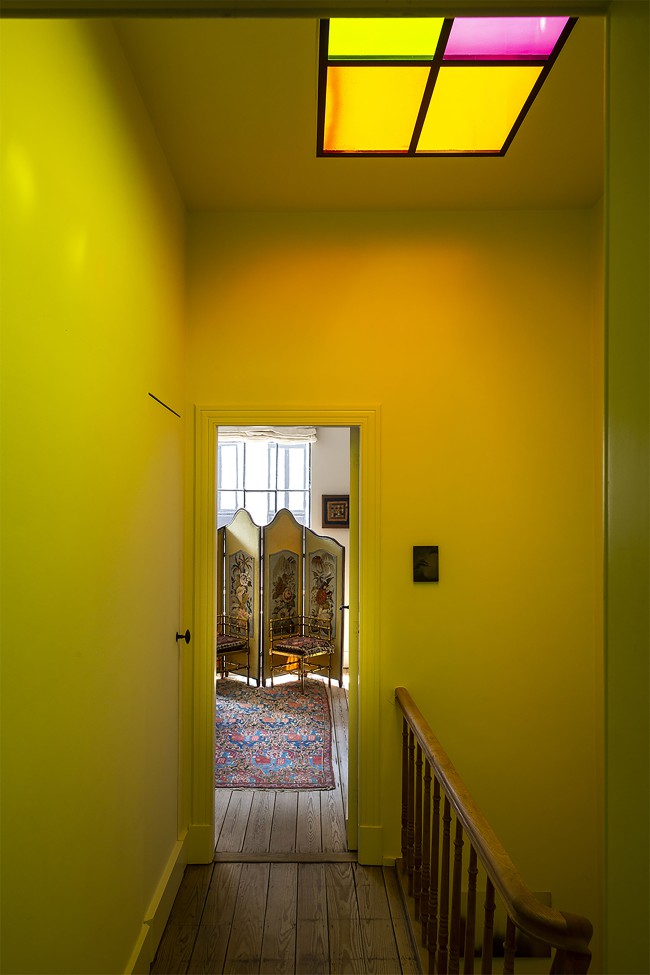 "Because it was too small to live in, I built an additional floor at the rear"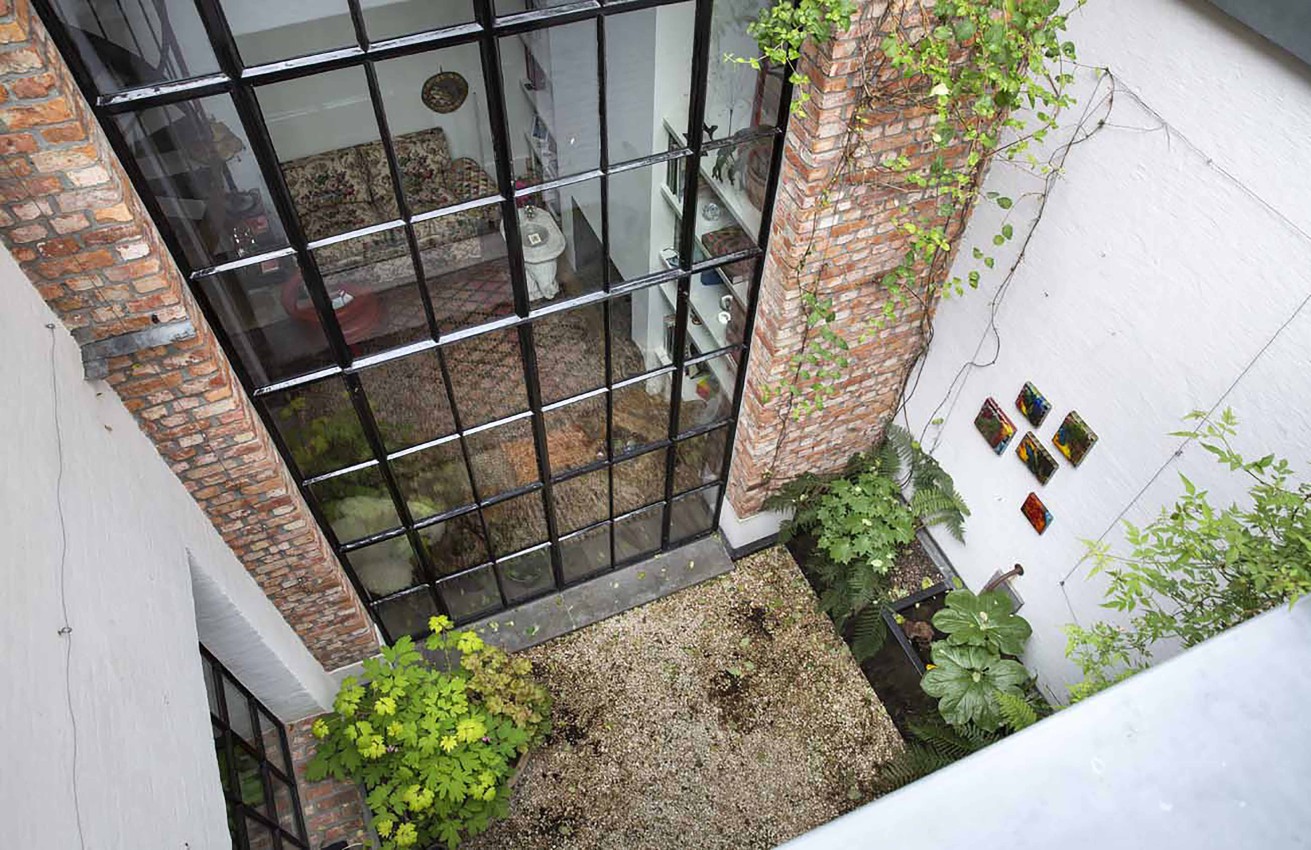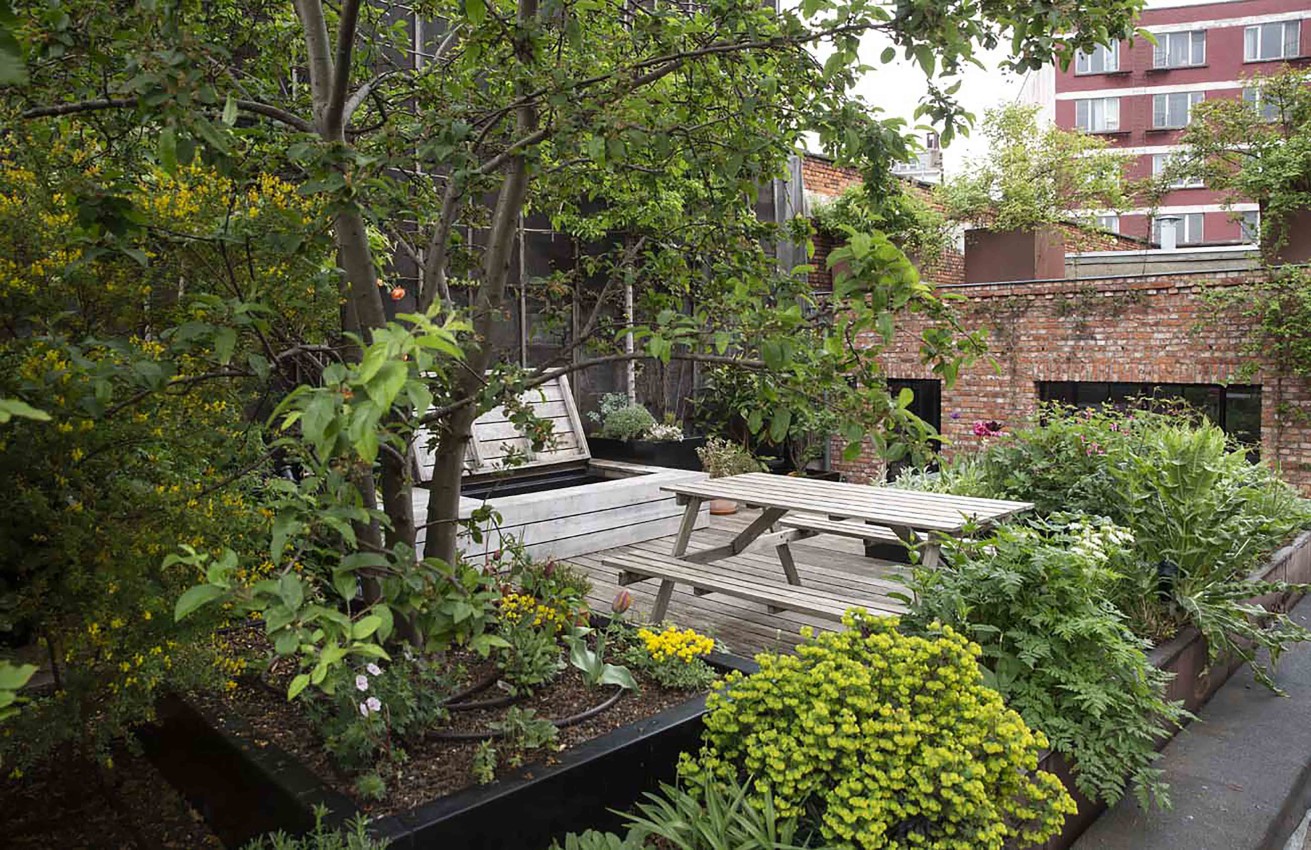 Creating a patio in my house was absolutely necessary to bring in natural light and nature in the spaces upstairs. Still so in love with the framed windows made by the talented team of Smederij Philip V. My roof garden is my quiet little paradise in the busy city of Antwerp where I love to garden during the warm months.
The living room is my cozy corner. The staircase in the living room holds a special place in my heart. This spiral staircase is recovered from an old industrial warehouse. We had to cut off a big part of it to fit my living room. To create this rust effect, the stairs were sand blasted and treated with acid. Fun fact: I bought this carpet in Morocco where I had to drag it around for 3 weeks, but it was worth it!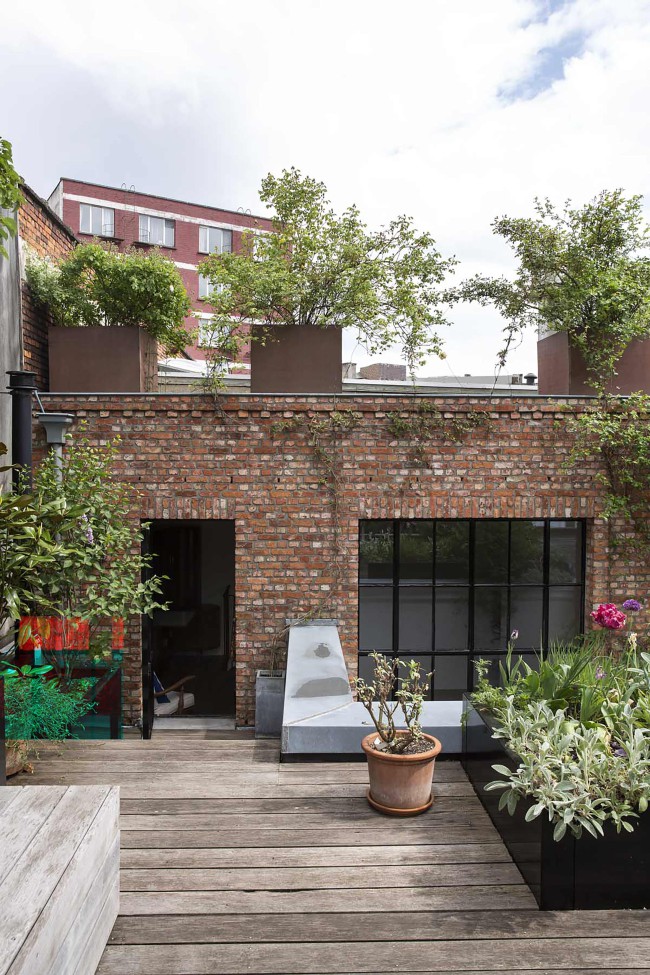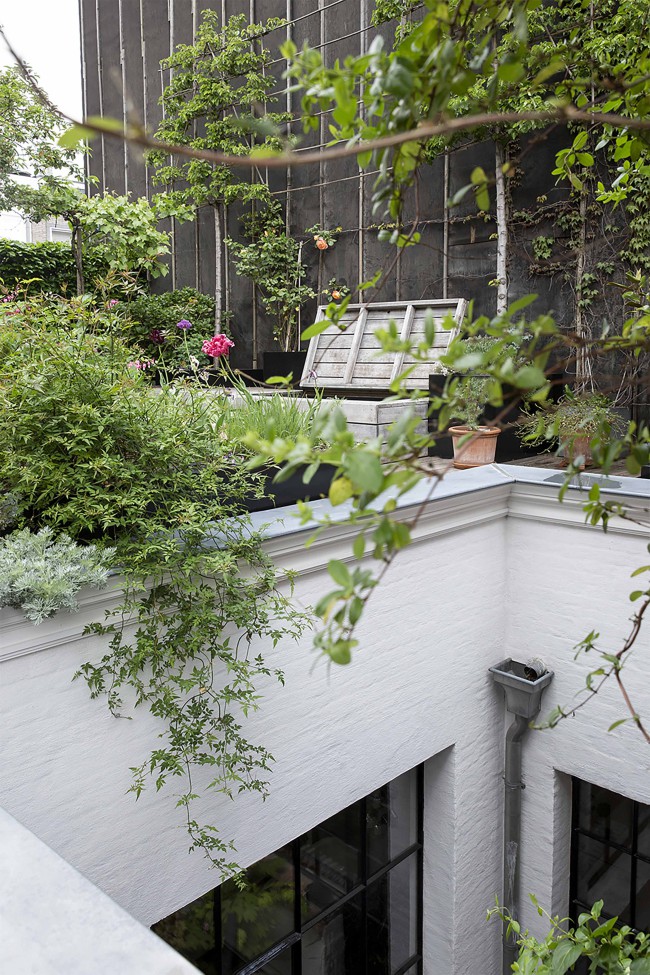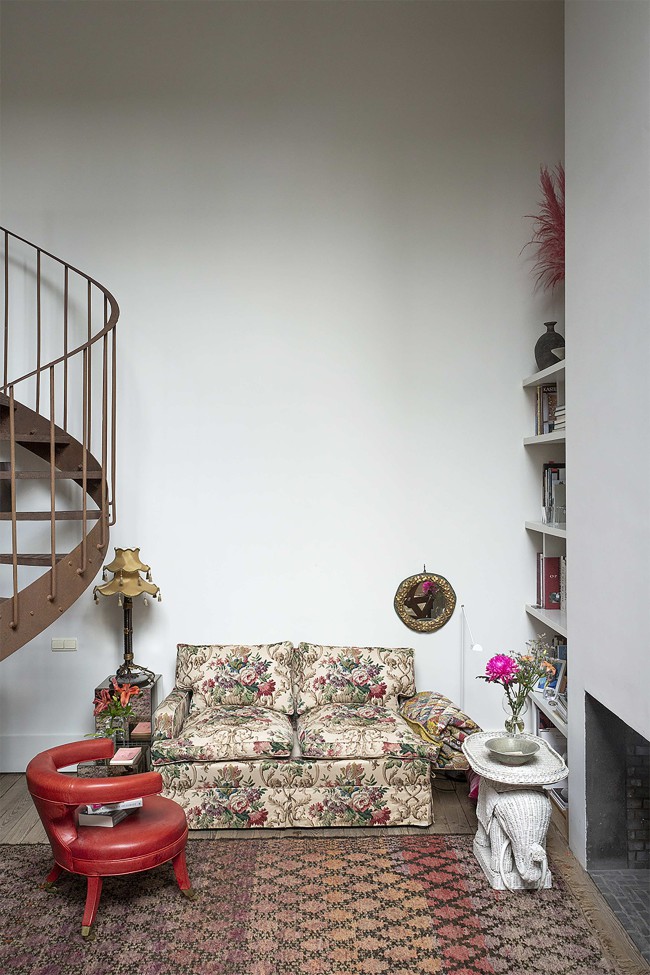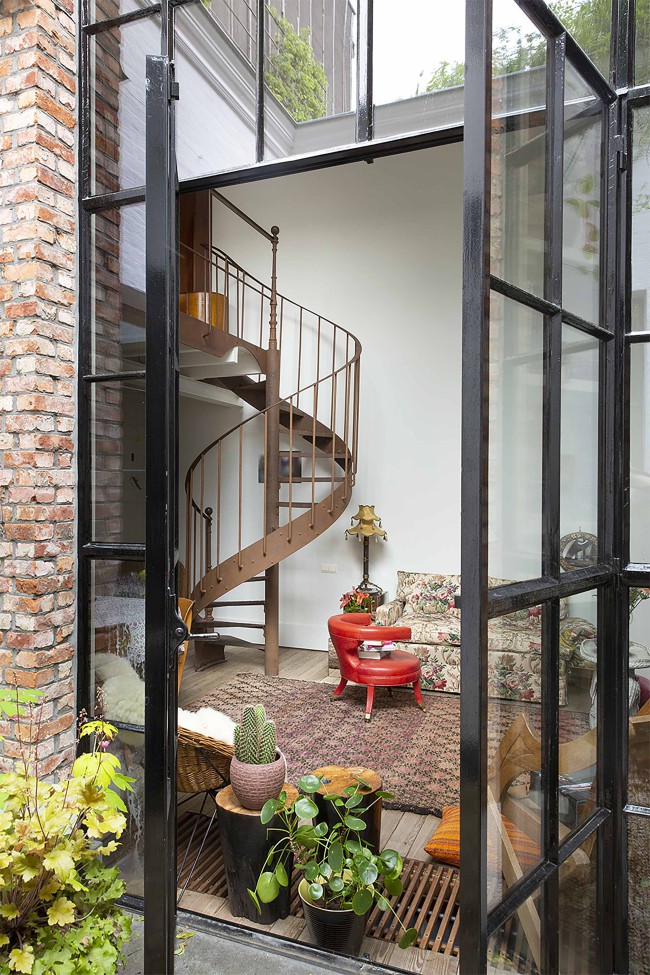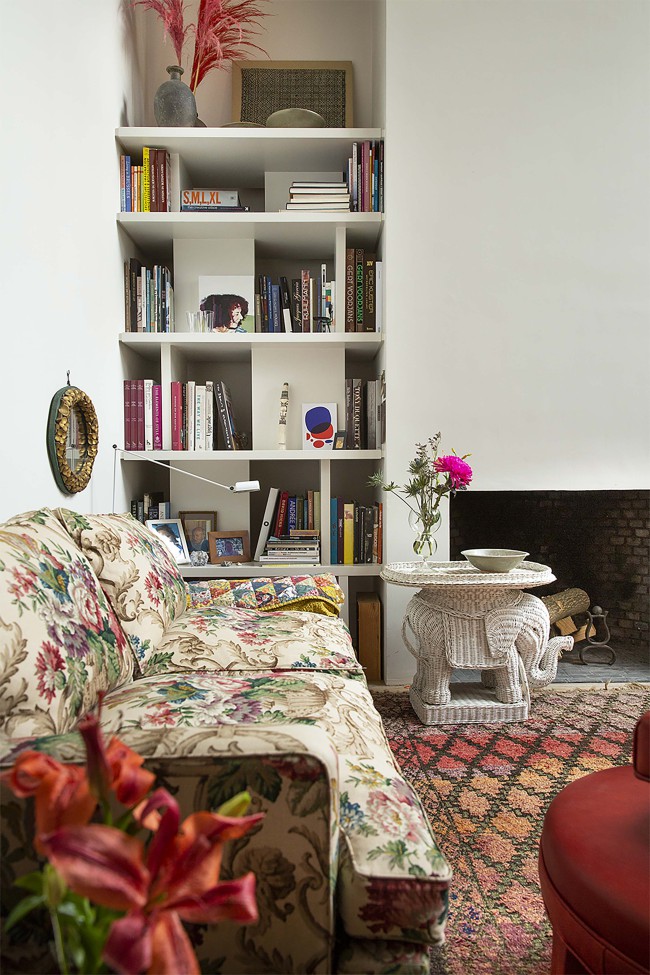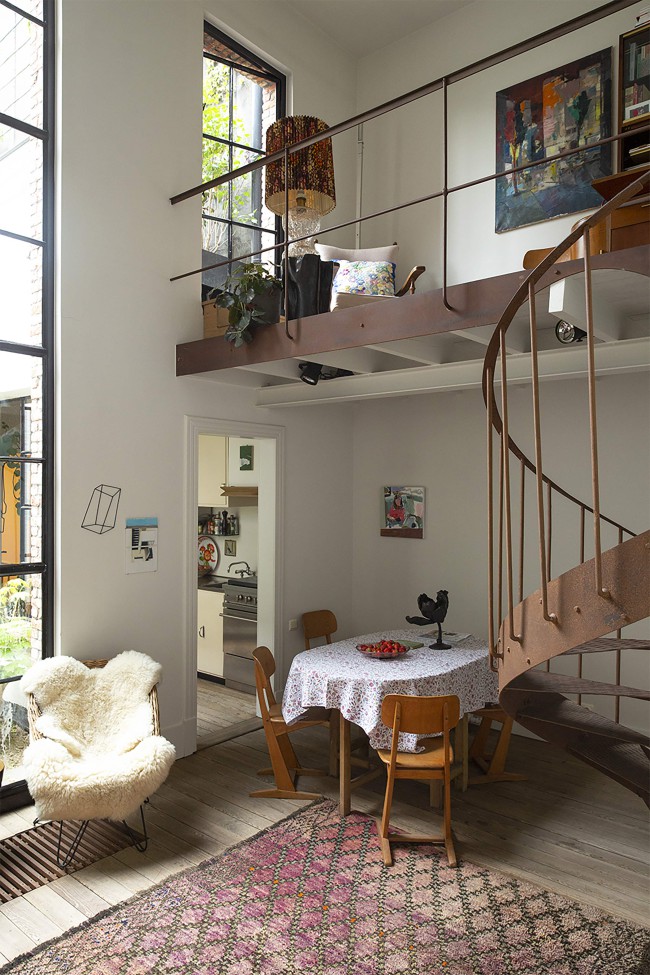 Photography: Diane Hendrikx